Have you heard of the Mighty Lucky Quilting Club? It's a monthly subscription to a set of quilting challenges designed to help you try new techniques and improve your design skills.
By chance, I won a giveaway on Instagram hosted by Krista of Spotted Stone. The giveaway included a subscription to the club and a bundle of goodies. My goodies included fabric, bias tape makers, and a signed copy of Krista's new book, Beyond Cotton (which is fabulous, by the way!). As soon as they arrived, I got to work!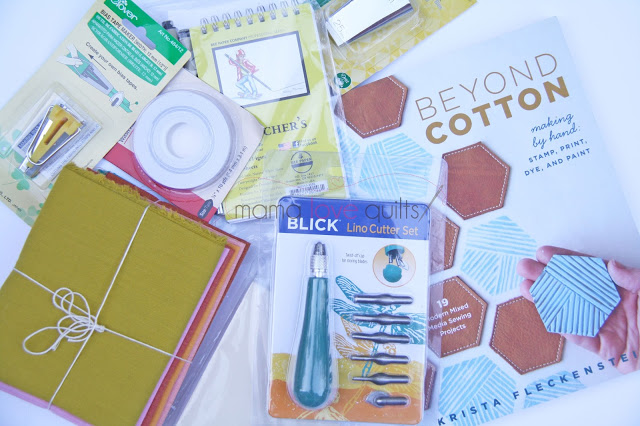 The Mighty Lucky January challenge is to create using bias tape. But before making the bias tape, I wanted to create a background using my scraps – anything to whittle down my scraps!
I dumped out the scrap bin of white, cream and beige solids. I chose pieces that would contrast nicely with the fabrics Krista sent. I pieced them together improv style and cut them into 6.5″ squares for the background.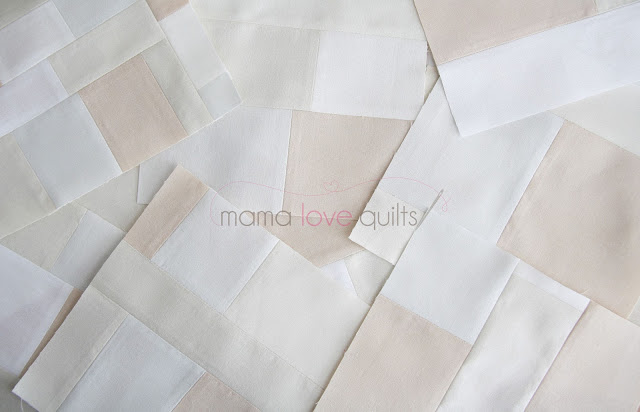 I started working with the bias tape makers, making bias tape in 1″ and .5″ widths. I'm alternating the widths in arches over the background. Here's the first set.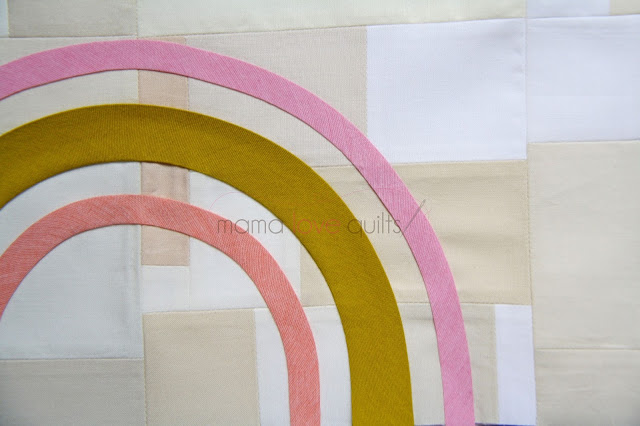 I place the tape down slowly and iron it into a curve using the Wonder Tape that Krista sent. The Wonder Tape is amazing – it holds the bias tape in place without any stickiness. I'm flying through the roll that Krista sent and have just ordered three more rolls!
I'm looking forward to seeing how this quilt shapes up. It is one big experiment. Fingers crossed!
Linking up to Scraptastic Tuesday!