There are few things I find more gratifying than finishing an old unfinished object (UFO) and crossing it off my quilting-to-do list.
I'm about to get that sense of gratification soon with this quilt.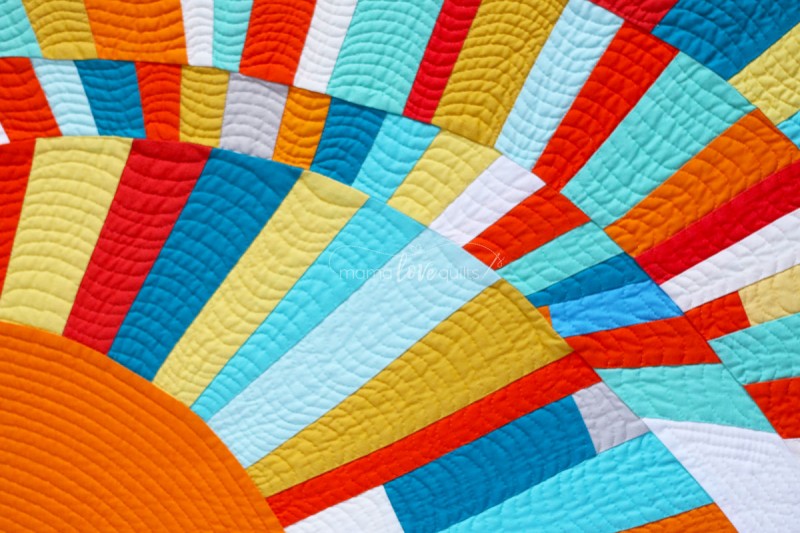 If you've been following me for a while, you may recognize this quilt.  I started it during Sherri Lynn Wood's Get Your Curve On workshop in the summer of 2014.
Here Sherri Lynn is working on my quilt!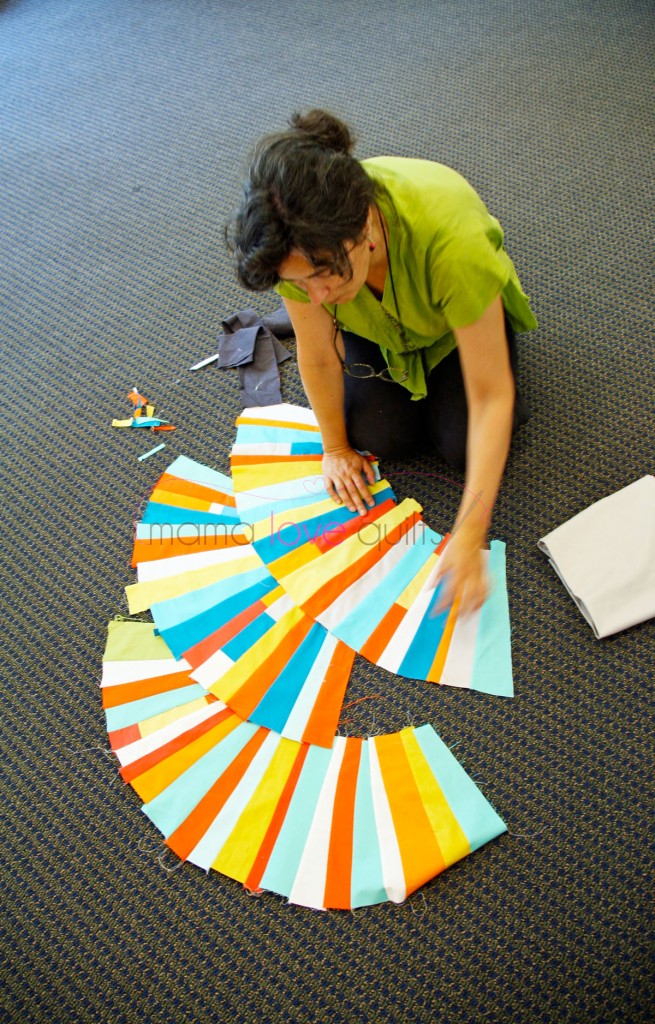 Related: Getting My Curve On
I finished the quilt top after the workshop, but halfway through the quilting, I got stuck for ideas. I couldn't find a quilting design for the background that I thought complemented the piecing. Should I do pebbles? Wavy lines? Swirls? The possibilities were endless, but nothing seemed like a good fit.
So I let the project sit for more than a year. I was still stuck for ideas even after putting it on my 2016 Finish-A-Long list in January.
Related: Finishing Along Goals
And then a few weeks ago, the idea came to me in an instance of how to quilt the background: Echo quilting!
Echo quilting is when you outline a shape with repeated lines. If echo quilting is new to you, check out this video by Leah Day. It's a great quilting design that is easy and effective.
Now, my mantra for making quilting decisions is, "When in doubt, echo it out!" I'm thrilled with how the echo quilting turned out and I can't wait to show you the whole thing.
For now the quilt sits, blocked out to dry flat and smooth.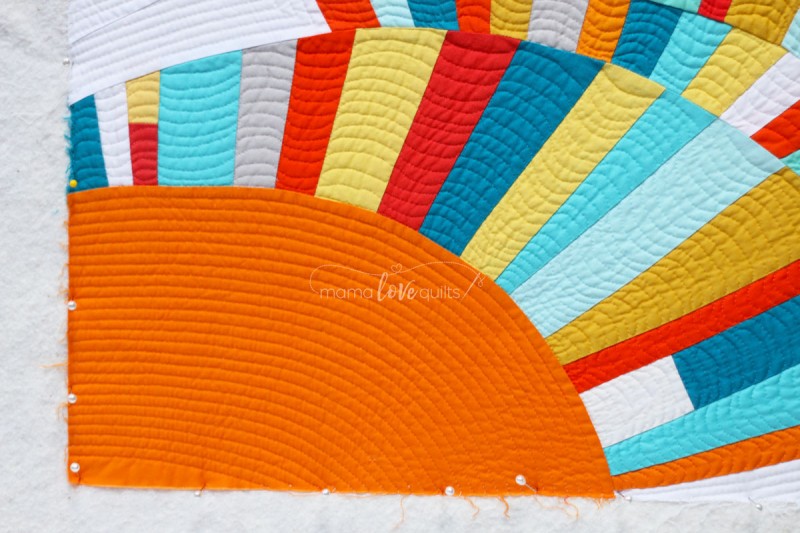 My next decision is another challenging one: What fabric to use for the binding?!?