Well friends, it's been a long time coming, but I finally have a finish to share with you! Allow me to introduce you to Purplicious. She's an improv quilt, made with an analogous color scheme of purples, blues, and reds, with pops of pink here and there. Her colors were inspired by one of my favorite dresses.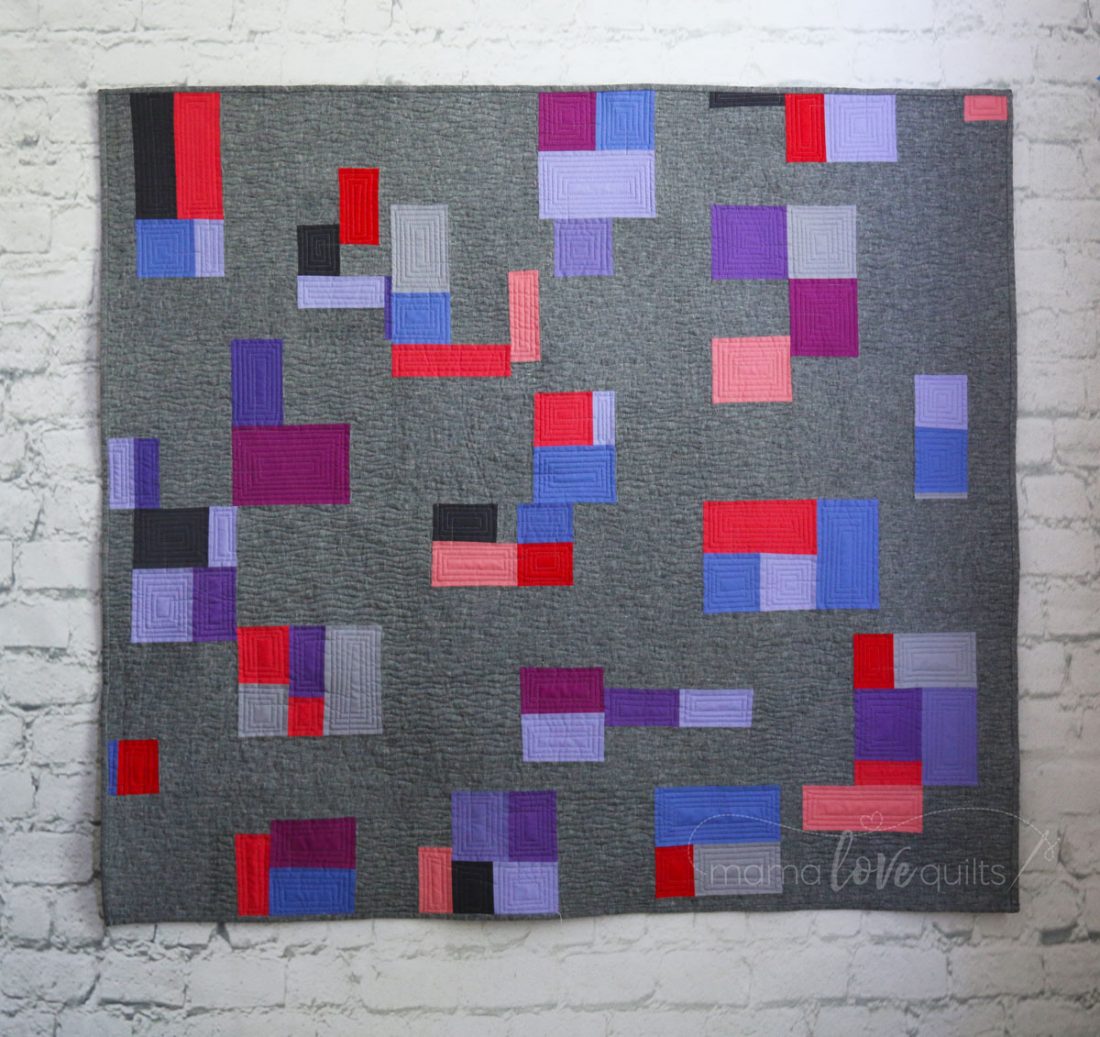 Unlike my usual off-white background, I went to the opposite end with Essex yarn-dyed linen in black. It's a nice charcoal gray color with a great texture that contrasts the smoothness of the solids.
For quilting, I decided on a bit of custom quilting, with wavy lines in the background and straight line spirals in the squares.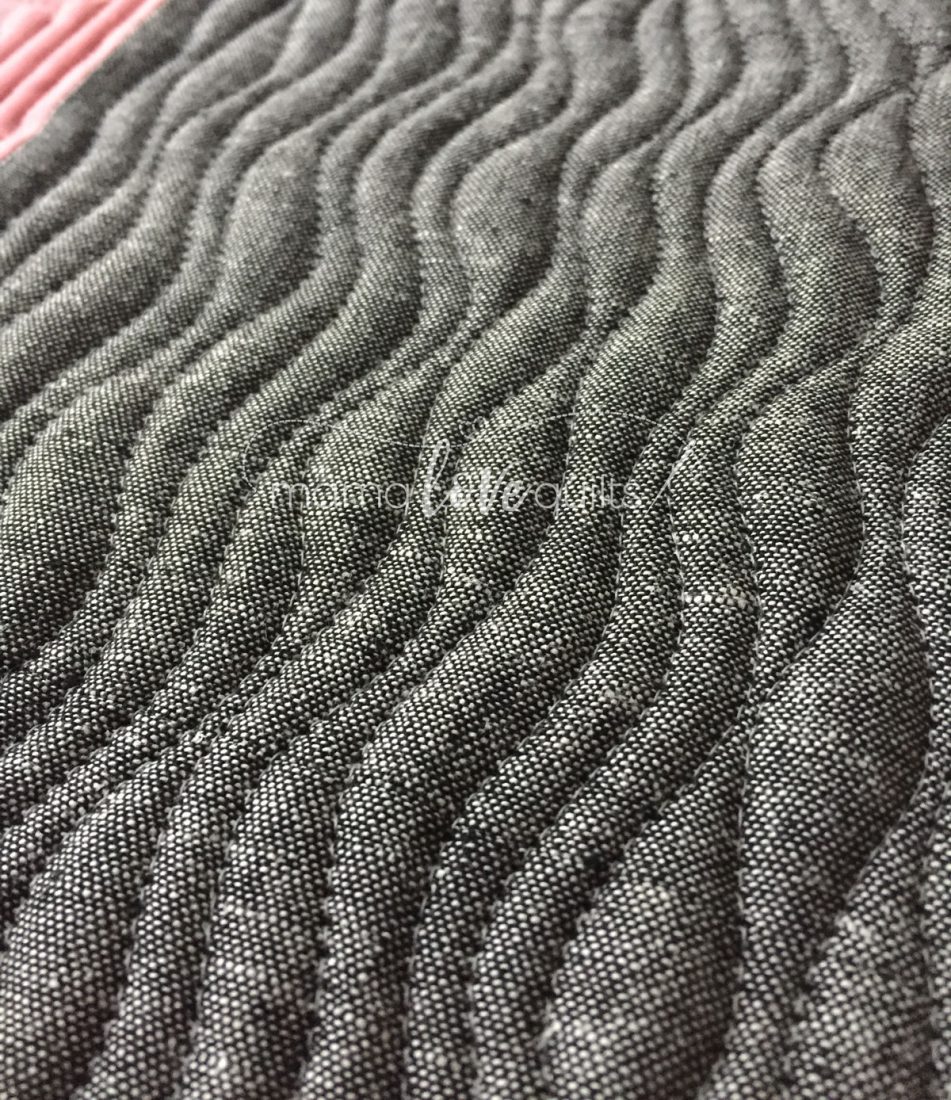 Making the straight lines on my long arm machine gave me lots of practice using my ruler. It was so much quicker than on my domestic which makes me want to explore other straight line designs on the long arm. I have shied away from straight lines on my long arm since I'm convinced that my machine prefers curves, but in this case it complied. Maybe I'm training it well?!?
Here's a shot of me practicing with my ruler using a test block.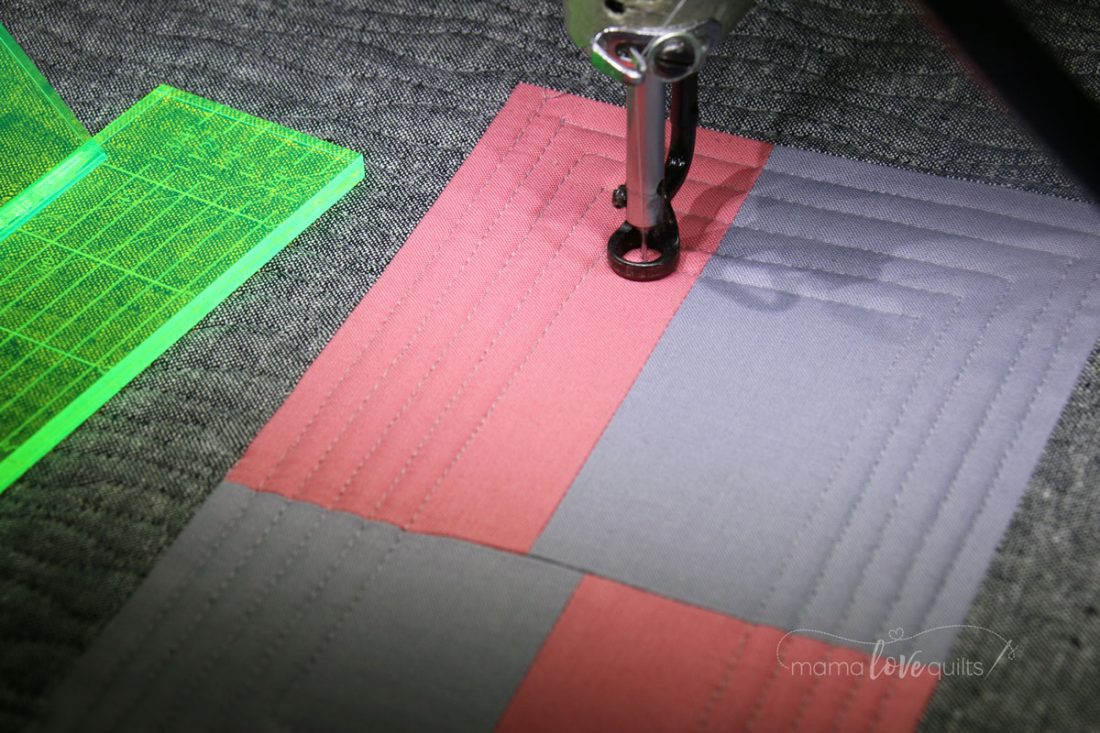 I took some photos of the quilt top in front of a window. I love the stained glass effect.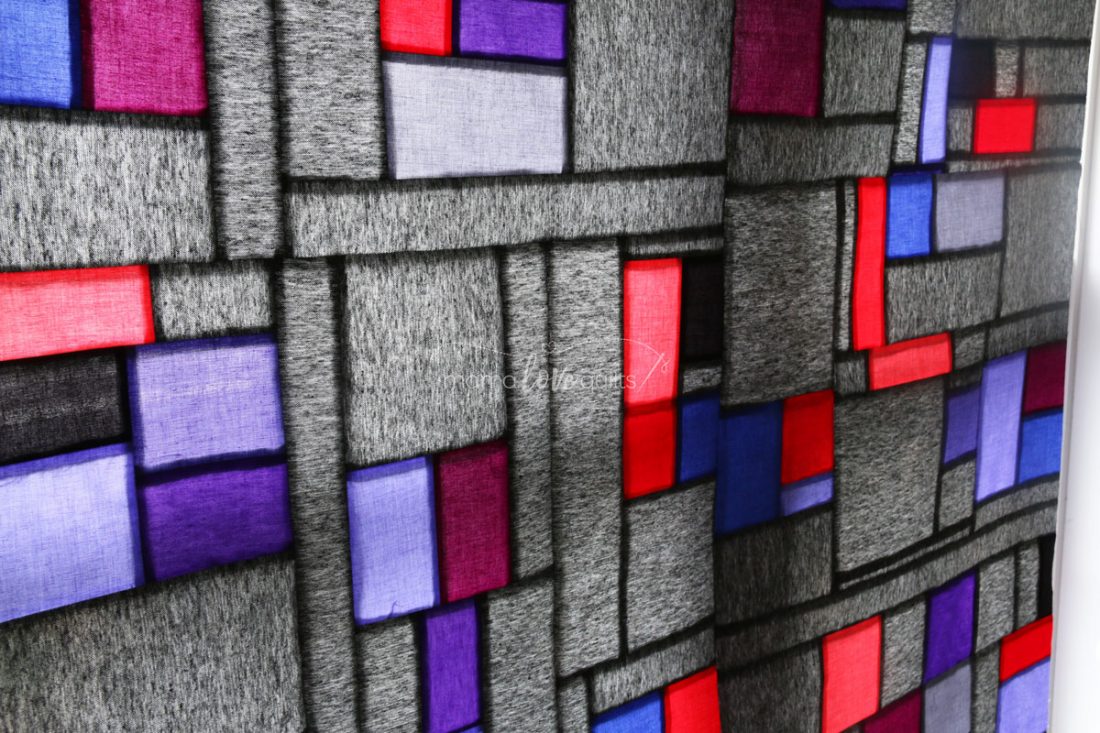 I debated on the fabric for the binding and decided to bind the quilt in the same fabric as the background to extend the quilt to the edge, rather than contain it in a frame of either black, purple or red binding.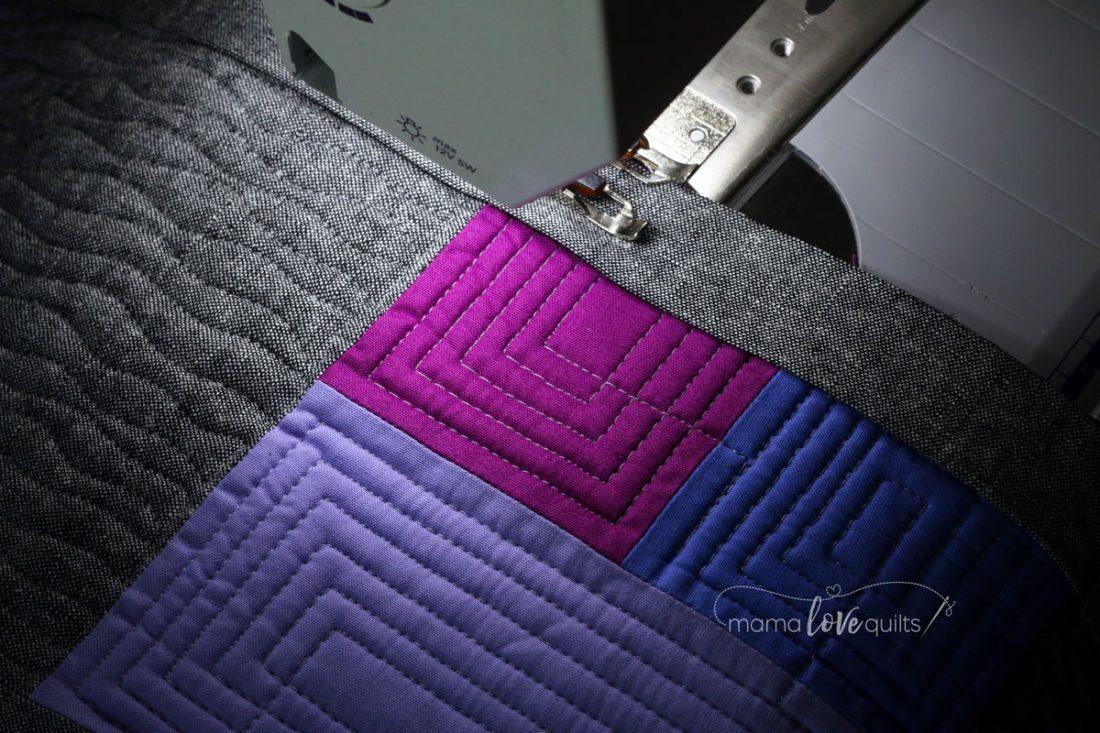 My motivation for Purplicious was to have a new sample for an improv class that I'm teaching at the North Carolina Quilt Symposium in Raleigh.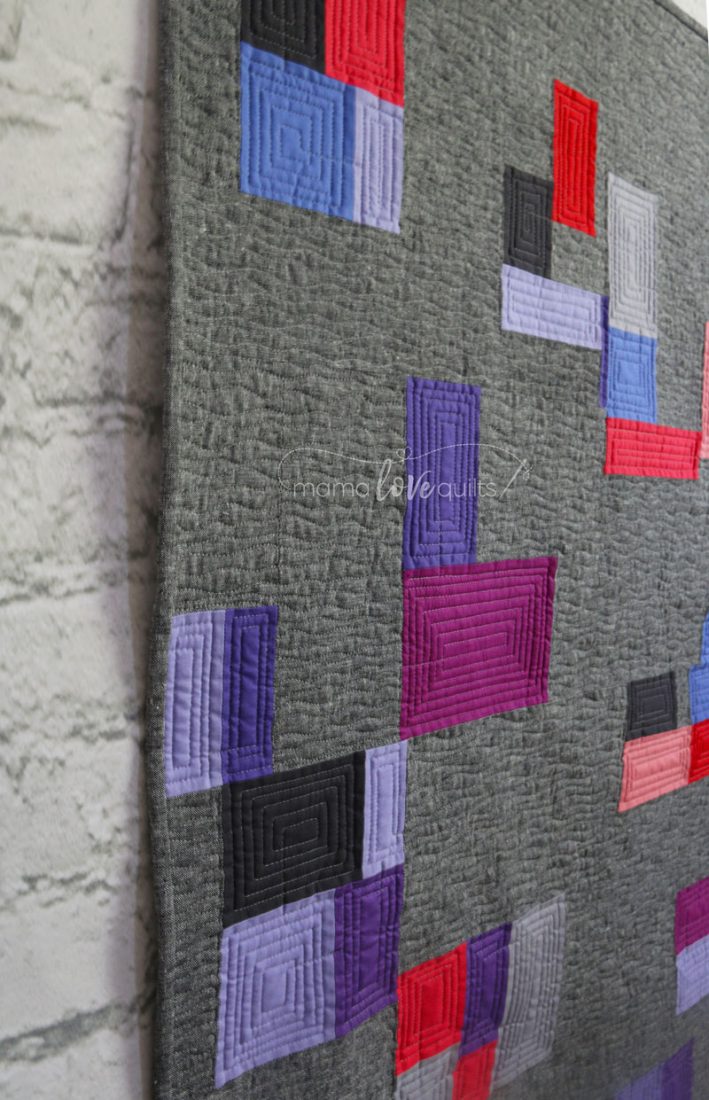 I'll also be teaching another improvisational quilting class using this quilt as my sample.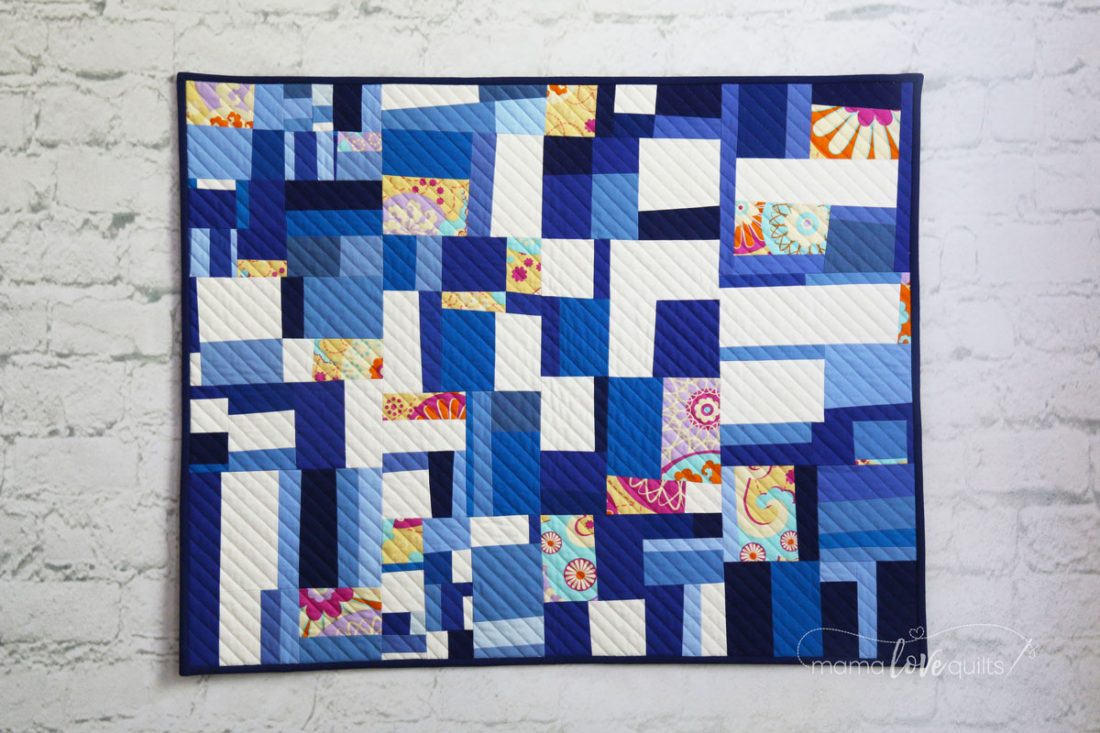 I'm looking forward to teaching these classes. Improv can be exciting since you never can tell exactly what the finished quilt will look like until it is done!
Linking up to Finish It Up Friday!