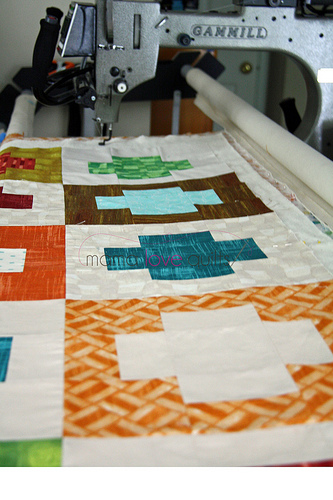 I was going to go with a horizontal stipple to contrast with the straight lines of the crosses, but when I started quilting, it didn't seem to be a good fit. So, I ripped it out.
And then I tried straight line spiraling and loved it!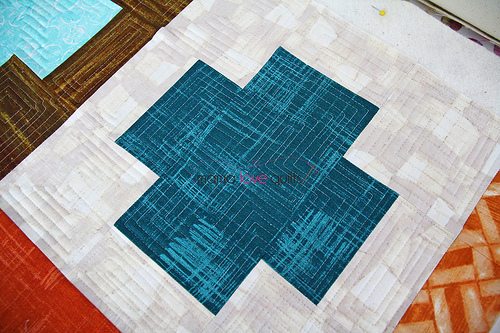 10 blocks done, 20 to go!