I am slowly coming to accept that the more projects I have in progress, the fewer that I finish.
So with this epiphany, I'm putting myself on restriction until I finish the curves quilt I started at Sherri Lynn's workshop. That means no new projects!
I've made great progress on the curves quilt over the last week. I put the top together and basted it this weekend.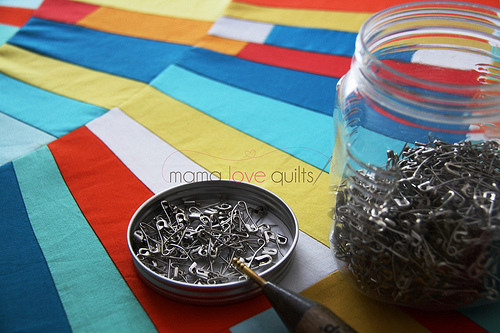 After much trial and error – read: stitching and ripping – I decided on a quilting design. More on that soon.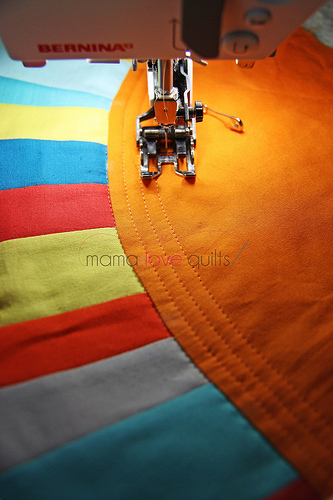 Now to turn a blind eye to all the fabric that is beckoning me to start something new and get this baby done!
Linking up to W.i.P. Wednesday!