In the midst of this North Carolina summer I decided to work on a flannel quilt. Gotta get ready for winter, right?!?
I'm using magic numbers. Have you heard about magic number quilts? It's improv with parameters. You pick a number of the block size that you want to make and then pick the "magic" numbers that will make up that number.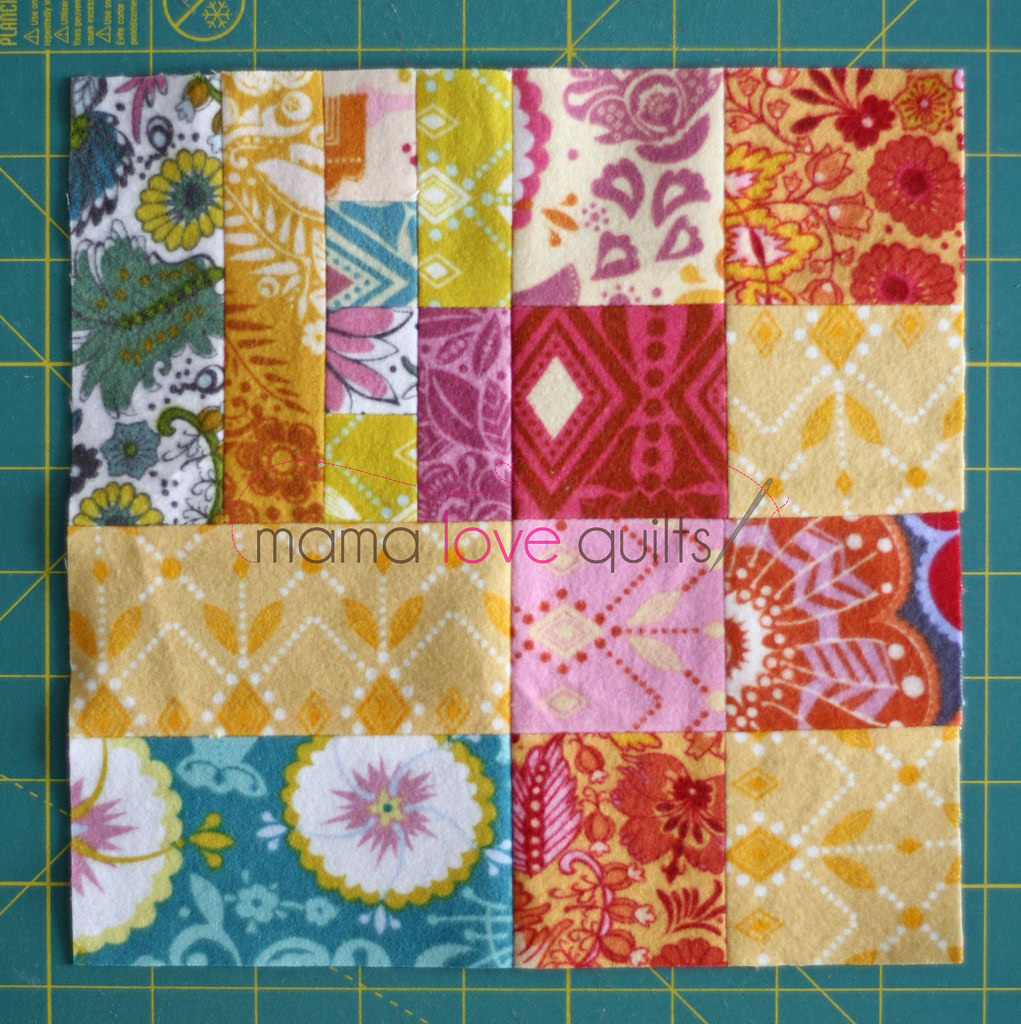 So for example, I'm working with blocks that will finish at 8″ so my magic numbers are 1, 2, 4, and 8. If I sew squares or rectangles with different combinations of dimensions of 1″, 2″ and 4″ (adding an extra 1/2″ for seam allowances), they will give me blocks that finish at 8″. It's a great way to use up scraps, which is what I'm doing with some AMH Folksy Flannel and Loulouthi flannel leftovers. For more on magic numbers, check out Sew Katie Did.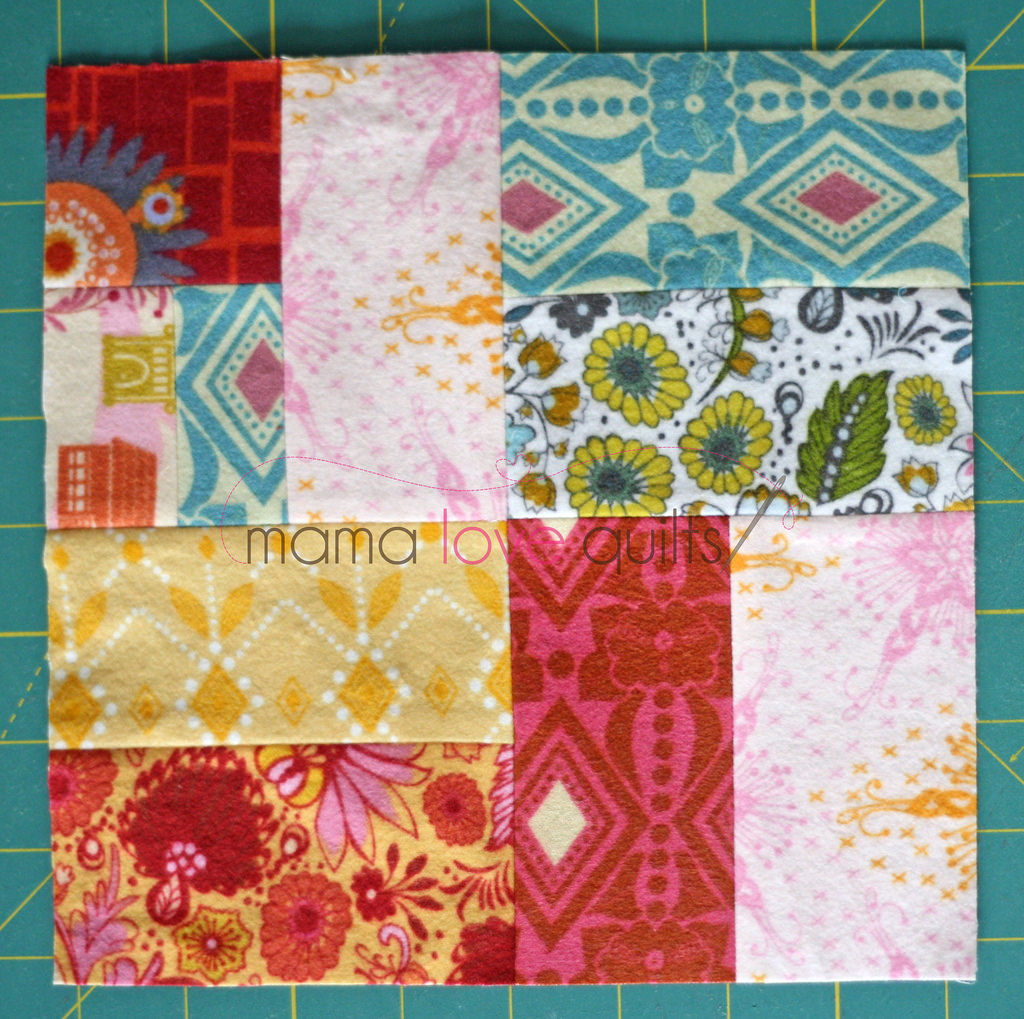 So far I have 21 blocks up on my design wall.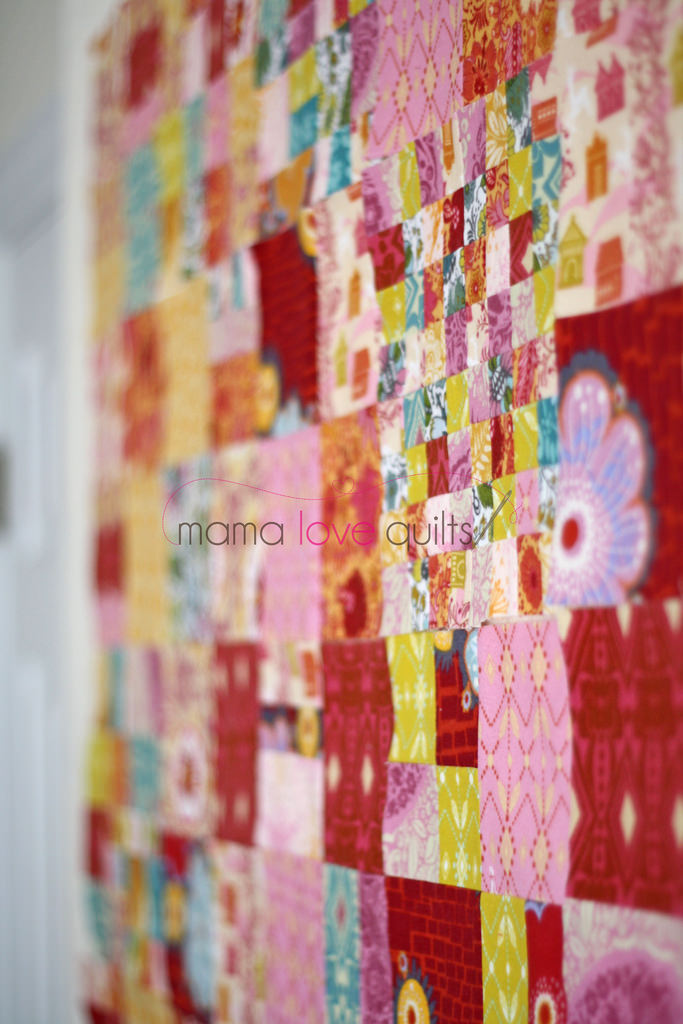 Only 51 more to go for a cozy throw-sized quilt.
If you haven't worked with magic numbers, I encourage you to give it a try. It's fun!
Linking up to W.i.P. Wednesday!