I've been trying to hold off buying more quilting books since my bookcase can't hold any more books. I have a thing for books, just like I have a thing for fabric. Perhaps you can relate?
But I just couldn't resist getting Thomas Knauer's Modern Quilt Perspectives. Now that I have the book, I am wondering where it has been all my quilting life!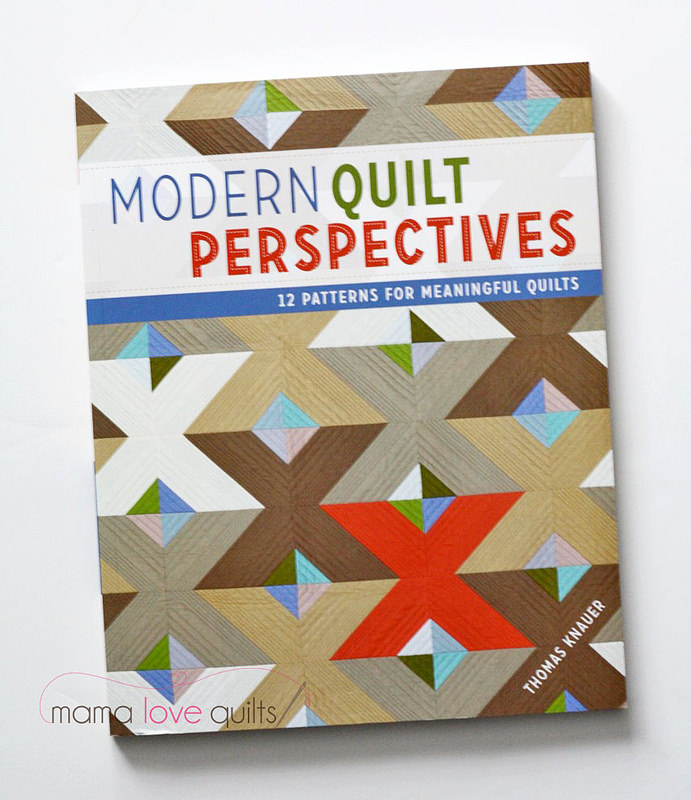 As with most quilty books, Modern Quilt Perspectives is full of beautiful quilts, but what I'm enjoying most about the book is the writing. Imagine that – actually reading a quilting book, rather than just looking at the pictures!
Thomas writes about making quilts that mean something. He says:
This book, taken as a whole, attempts to express just how complicated, tragic and wonderful life is. It strives to bring voice to that reality and hopefully to inspire others to think deeply about their practice…I hope these quilts will resonate with readers and bring form to concerns and passions that they may share. But more than anything, I hope it serves as a stepping-off point for thousands of new quilts, new voices and new ideas (p. 12).
As I read through the book, I find myself wanting to craft quilts that "bring form" to my concerns and passions. That is, to not just make quilts that I think look cool, but to make quilts that reflect the things that matter to me the most.
That is my challenge as I contemplate what to do with this stack of Oakshott cottons.