A while ago I picked up the Social Tote pattern by Carolyn Friedlander and Anna Graham of Noodlehead. I had visions of a little tote sitting next to my sewing machine filled with my sewing doohickeys.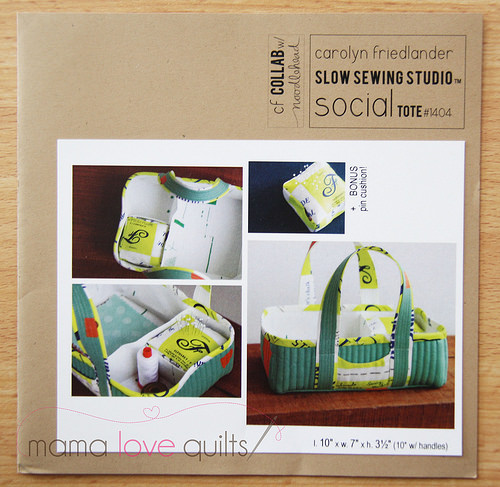 But it wasn't until Selfish Sewing week this past week that I decided to give it a try. Selfish Sewing week is a week dedicated to sewing something for yourself. What better time to make my visions of having a Social Tote come true?
I decided to make the tote using one of my favorite Cotton and Steel prints from the Mochi collection by Rashida Coleman-Hale. For the lining and trim fabrics, I'm using solids in purple and turquoise.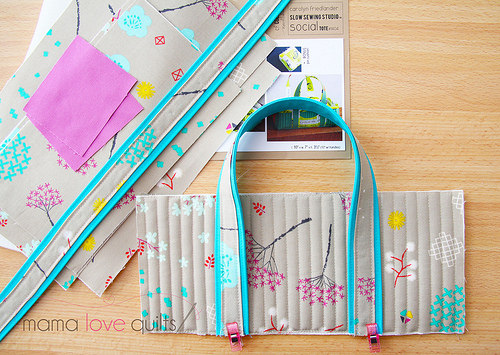 I'm about halfway through the tote. I made it through the hardest part, putting together the inside, thanks to the great photos on Carolyn's website.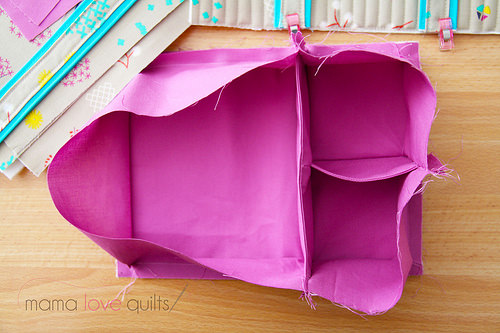 Now to put it all together. Wish me luck and some free time!
What about you? Did you do some selfish stitching this week?