Happy New Year to you!
How was 2014 for you? It went by for me in a blur!
I made a few quilts.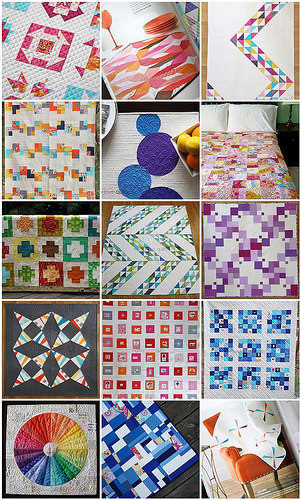 1. IG Mini Quilt Swap Sampler_quilting, 2. Sunset_Modern Patchwork Summer 2014_2, 3. RJR Blog Hop_Bolt, 4. Playing cards quilt_Finished, 5. Connect the Dots Table Runner_Closeup2, 6. Anna Maria Horner Flannel Quilt_Finished, 7. Charity quilt_hanging, 8. Birds in the Air Quilt, 9. Boxed Radiance, 10. Rocky Stars, 11. Treasure Boxes2, 12. Blue Patches, 13. DQS14_Color Wheel, 14. Blue Orchid_3, 15. Sparkle_Modern Patchwork Summer 2014_2
And a few other things…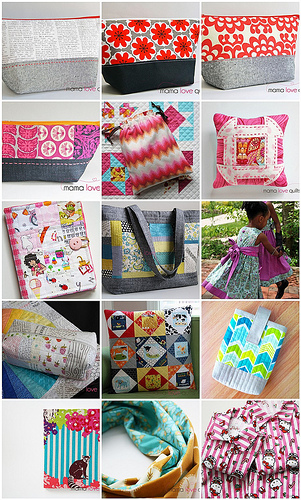 1. Noodlehead_Open_wide_zippered_pouch1, 2. Noodlehead_Open_wide_zippered_pouch2, 3. Noodlehead_Open_wide_zippered_pouch3, 4. Noodlehead_Open_wide_zippered_pouch4, 5. Drawstring bag, 6. Churn Dash Pincushion, 7. Needlebook, 8. Perfect Quilted Tote, 9. Easter Dresses3, 10. DQS14Pouch, 11. Farm Pillow, 12. Diaper pouch, 13. Fabric Journal Cover, 14. Anna Maria Horner Infinity Scarf2, 15. Hello Kitty Pajamas_2 pairs
2014 was a good year. A couple of my quilts were published in magazines and I had a couple accepted to QuiltCon 2015. I participated in a few swaps, challenges, and blog hops, which got me out of my comfort zone as I made things I would not have otherwise. And I made several zippered pouches, banishing my fear of the zipper.
I'm hoping that 2015 will be even better. Here's what I'm planning:
Straight line quilting: I love the simplicity of straight lines and the geometric designs that are possible with them. Now, if only I could master making them on my long arm machine!
Metal zippers: I'm ready to step up my zipper game with metal zippers. They look so cool. I can't wait to stitch with a few. I see more bags and pouches in the future.
UFOs: I think they are multiplying in my closet when I'm not looking. I want to end 2015 with fewer UFOs than I started with.
Scrap attack: The scraps are growing right along with the UFOs. I think at least one or two scrap quilts are in order.
What about you? What are you planning for 2015?