This week in North Carolina has been warmer than usual, but I'm not letting that stop me from working on my Anna Maria Horner flannel quilt.
I like to have my bobbins all wound and ready for stitching before I start quilting. I'm hoping 6 bobbins will be enough for this quilt, but I may have to wind some more before I'm done.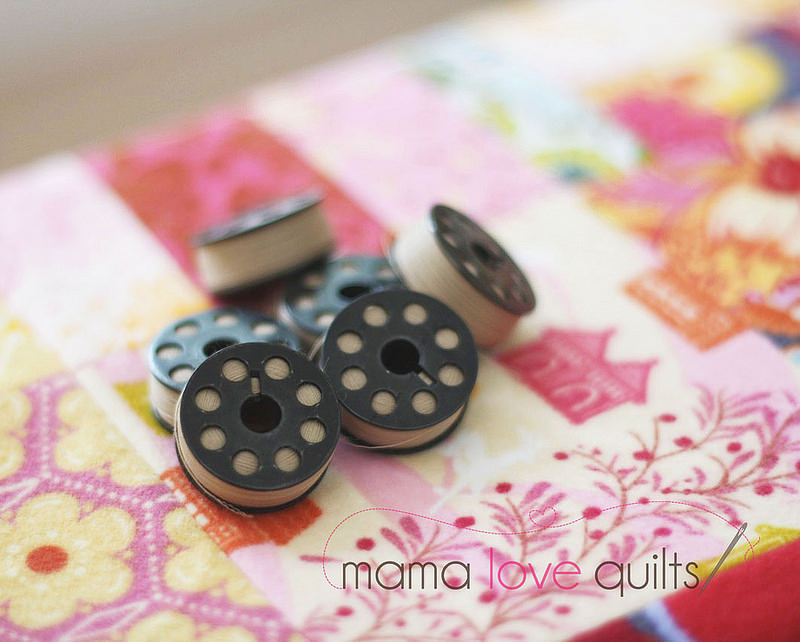 Now that my bobbins are ready and my quilt layers are loaded, it's time to let the quilting begin!