When my June Stash Builder Box arrived, I knew it would be filled with lots of quilty goodies. I was not disappointed.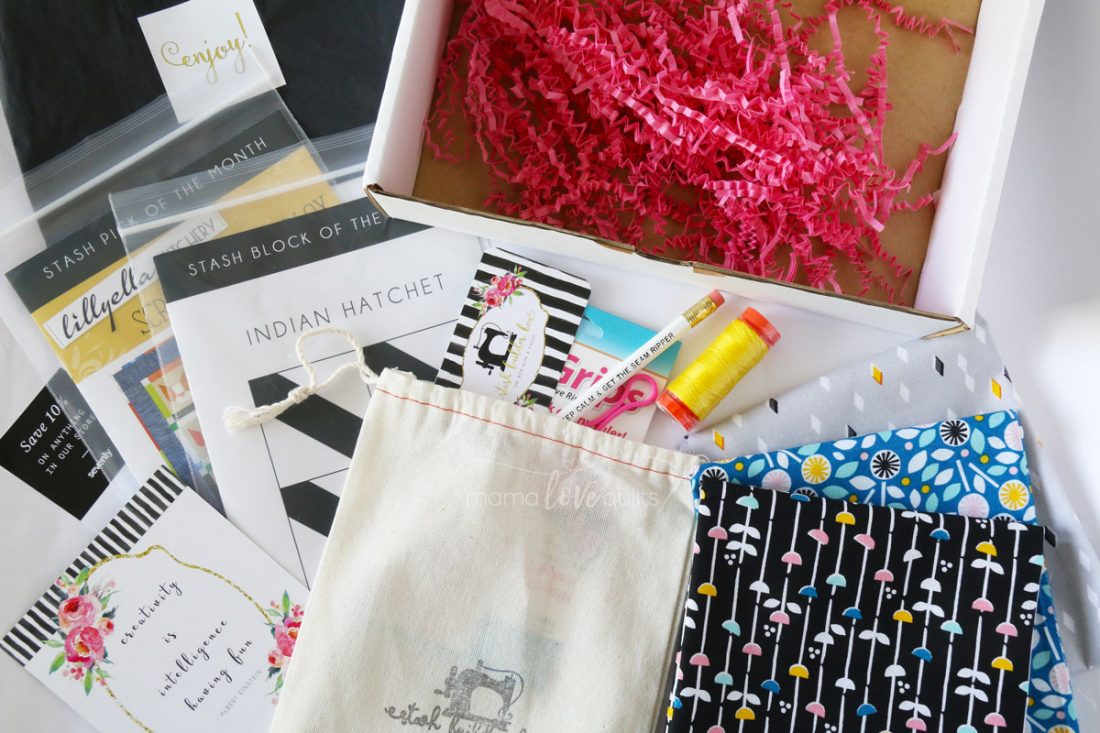 Inside the box, I found 3 fat quarters from the Glint Collection by Cloud 9, a quilt pattern by Lillyella, a block of the month pattern, Aurifil thread, True Grips – non-slip adhesive rings for acrylic rulers, bobbin buddies, a cute Stash Builder Box pin, a coupon code to Sevenly, and a pencil. There was also a little card of inspiration, which reads, "Creativity is intelligence having fun."
I think the pencil is my favorite. It has a reminder that I've needed on many an occasion!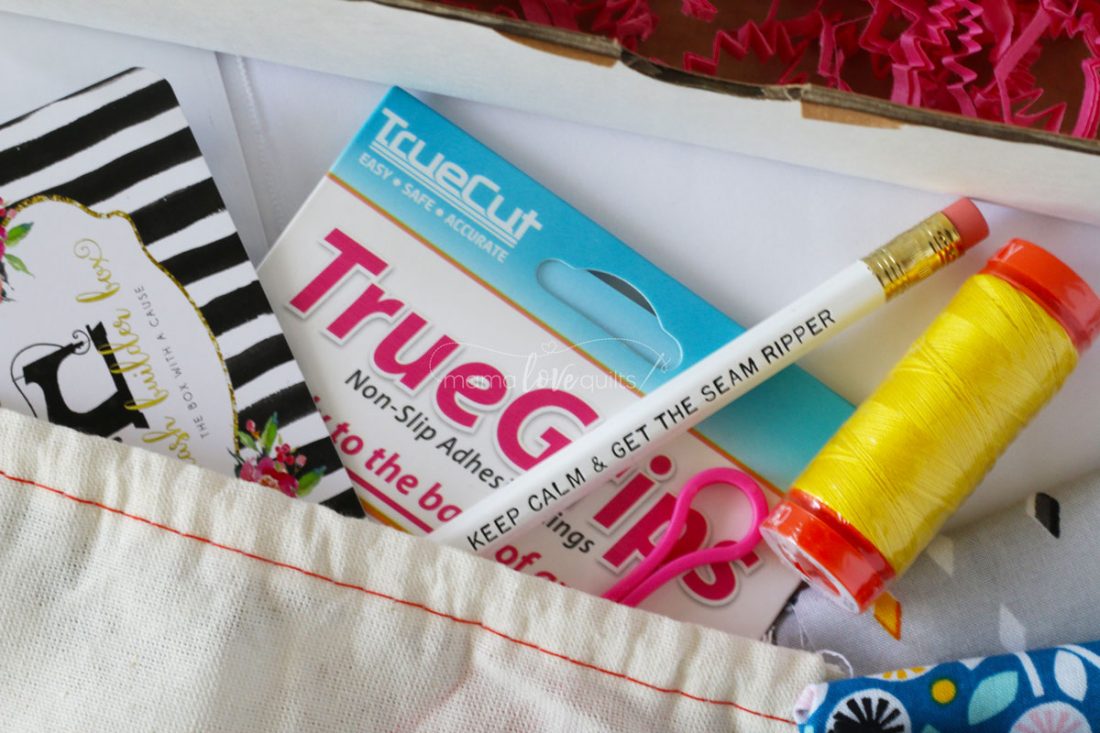 In addition to all these quilty goodies, it feels good to know that the proceeds from each box benefit children in need. This month's box benefits foster care children served through the My Stuff Bags Foundation.
Related: An easy way to get sewing goodies and support a cause + A Giveaway!
I couldn't wait to get started making something with the fabrics.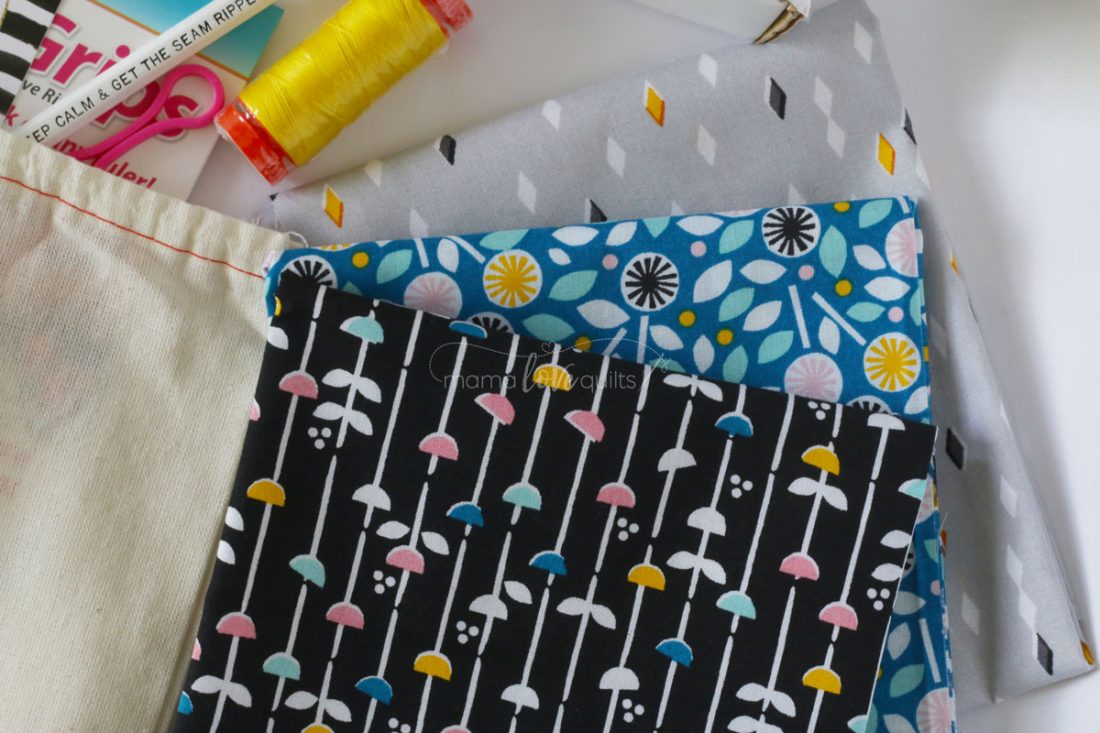 I've been in need of a new table runner and so I used the block of the month pattern – Indian Hatchet – to make blocks with an off-white center. I added a bit of aqua, yellow, gray and pink fabrics from my stash.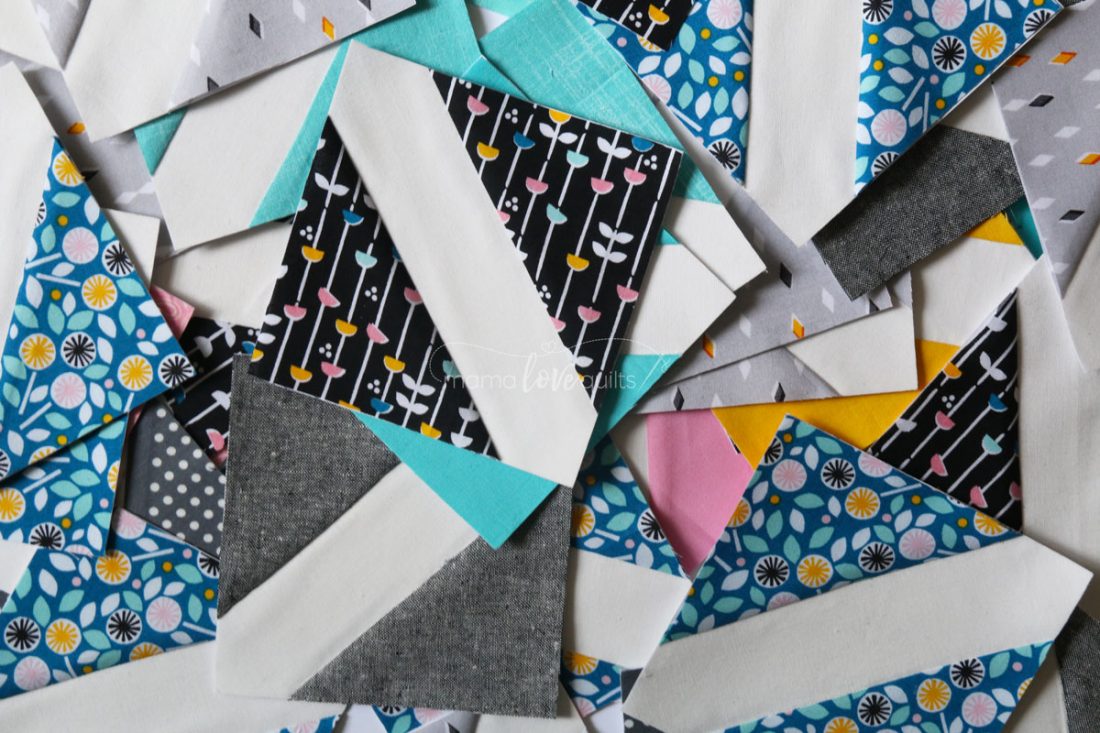 I wanted to play a bit with the block so I deconstructed the block into its four main sections and rearranged them to make an X and O design.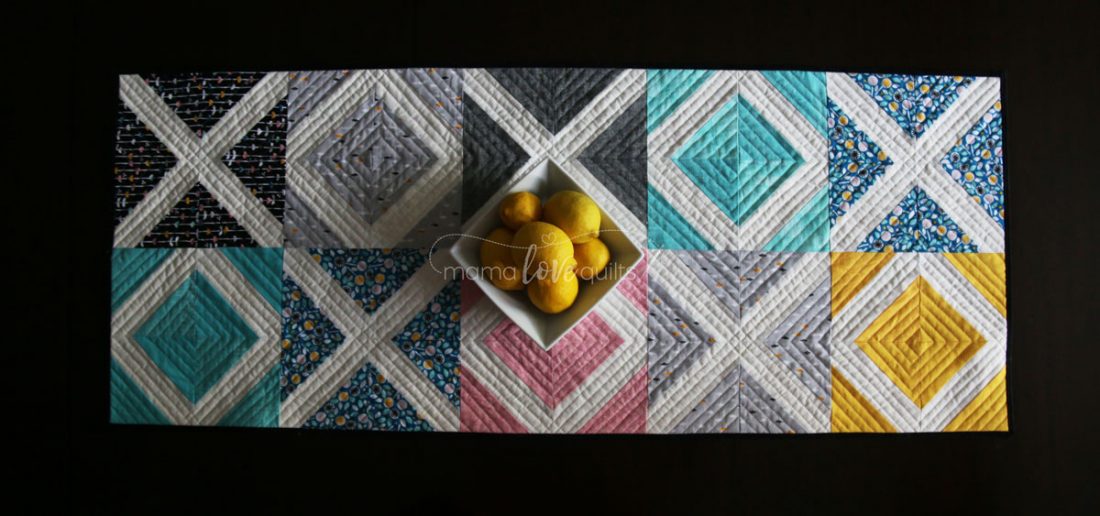 For the quilting, I went with straight lines.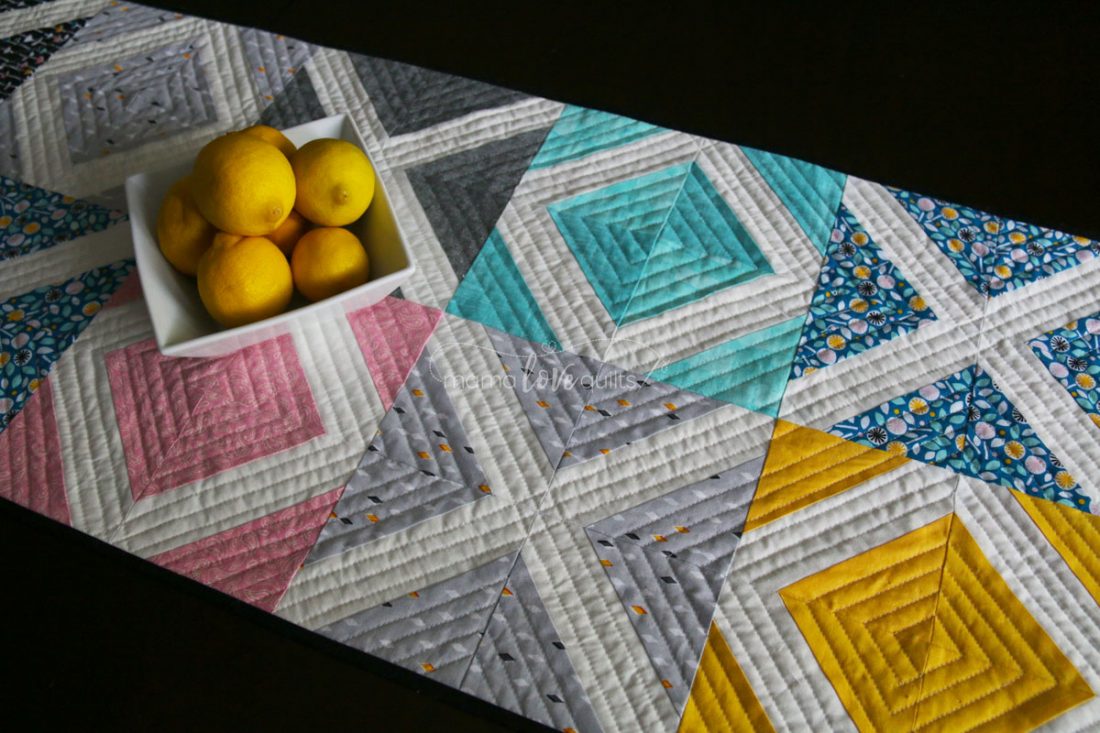 I had a little fun with improv on the back. This way I can flip the runner for a whole new look.
I'm thrilled with how my table runner came out. The first thing my daughter said when she saw the finished runner was, "Oh, that's so pretty!" Bless her heart, she knows how to make her mama feel all warm and fuzzy!
Would you like a chance to win a box of quilty goodies? Amanda from Stash Builder Box is sponsoring a free box for one lucky Mama Love Quilts reader.
You've got 4 chances to win:
Leave me a comment answering this question: Imagine you are opening a Stash Builder Box, what would you hope would be inside? (one entry)
Follow my blog (via Bloglovin, Google Friend Connect, email, RSS, etc.) and let me know in a comment. If you're already a follower, leave me a comment letting me know (one entry).
Follow me on Instagram (@mamalovequilts) and leave me a comment letting me know. If you already follow me on Instagram, leave a comment letting me know (one entry).
The giveaway will stay open until Wednesday, June 15, at 9 p.m. Eastern Time. The giveaway is open to U.S. residents. I will let Random.org pick the winner.
As a bonus, Amanda is also offering a discount of $3 for
your first box
. Use the code: 
MAMALOVEQUILTS.  
There's still time to get June's box. Sign up by June 14th at 9 p.m. MST!

The giveaway is closed.