Do you feel like there is not enough time to make all the things?
It is a constant struggle for me. I wish I could sew, sew, sew all day long!
I won't bore you with my to-do list, my w.i.p. list, or my sewing bucket list, but I will share with you my "what I'm working on now" list.
Right now, I'm juggling two projects.
The first one has me seeing rainbows. I'm revisiting the color wheel quilt that I made for my partner in the Doll Quilt swap, Round 14.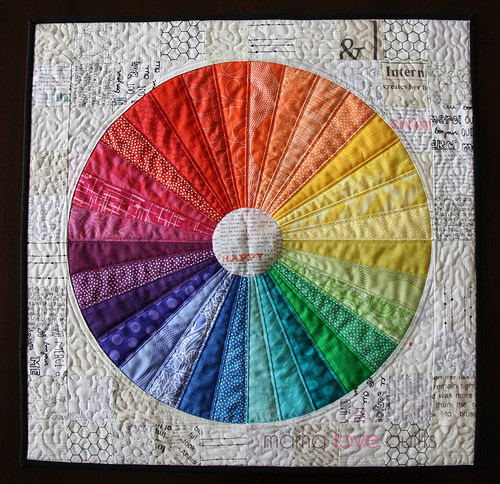 Since making that quilt, I've had some people ask if I were going to write a pattern for it. I started working on it a while ago, but am doubling my efforts to finish it up. This past week has been about testing different versions. Hopefully, I'll have more to share with you soon.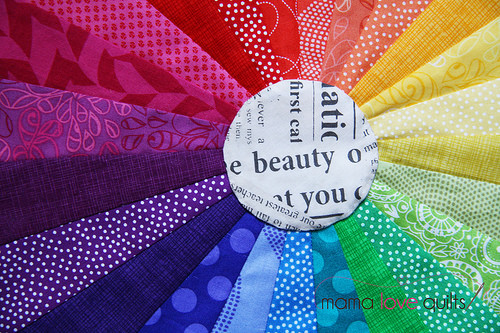 The other project is my Kaleidoscope quilt. It's more than a year old and ready to be done! Progress is slow as these blocks are paper pieced and that takes some time. But so as not to shame myself after making a public goal, I'm pushing to meet the January deadline. Plus, I really want to wrap myself in this quilt!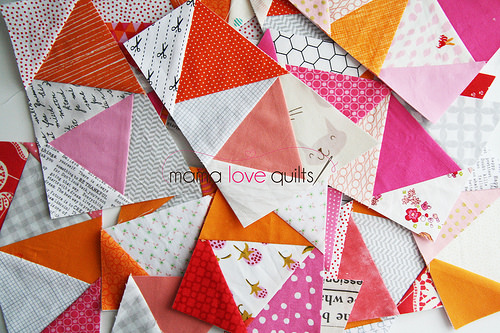 In the meantime, if anyone has any answers to finding more sewing time, please share. I'm listening.