Last month, I had the privilege of attending Sew South. It was fantastic! It was my first sewing retreat. It was well organized and had a great balance between free sewing time and workshops. And I met so many wonderful people! For more on Sew South, check out the Jennifer's recap and the Sew South Facebook page.
One of the things we did at Sew South was a jelly roll race to make quilts for
Quilt Lemonade
.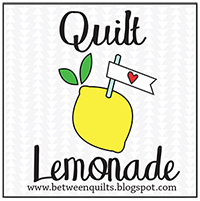 I volunteered to quilt one of the quilts. This quilt was made using a jelly roll donated by Free Spirit Fabrics from Tula Pink's Elizabeth collection.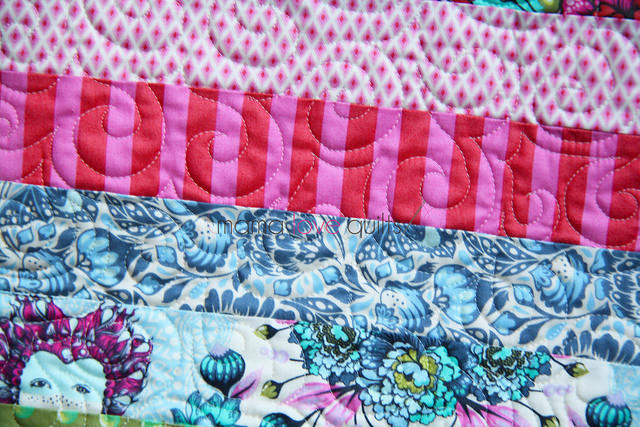 I quilted the top in an all over swirl pattern. I've been wanting to practice my swirls and this seemed like a good opportunity.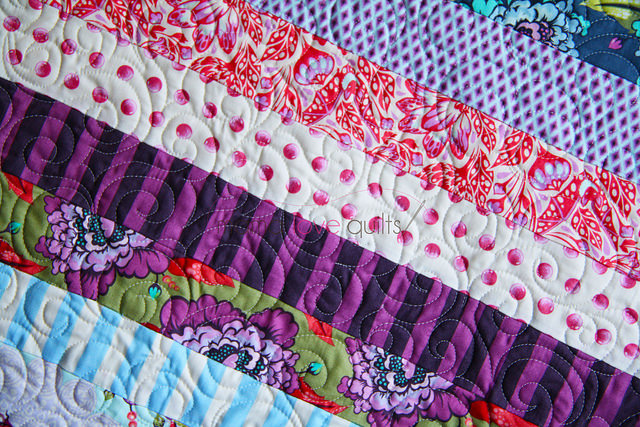 I'm happy with how the quilt turned out. I still have to work on my spacing between swirls, but I can see the progress that I've made over the years in my quilting. Working on this quilt reminded me that getting better at quilting is all about practicing. There is no magic formula other than putting in the time to stitch.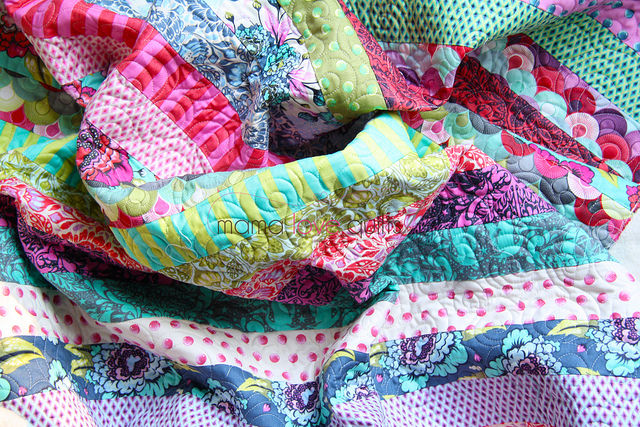 Seeing the progress I've made in my quilting makes me want to get out the tops stored in my closet and get to stitching!