If I had to pick my favorite type of quilt to make, it would be a baby quilt. I am convinced that there is no better way to welcome a new little person into the world than with a quilt they can use for years to come.
So when one of my dearest friends told me she was expecting a baby, visions of baby quilts danced in my head. I toyed with many different quilt designs, but in the end decided to go with one of my favorite designs – the minimalist log cabin block. I don't think I'll ever get tired of making log cabins. Depending on the placement of the fabrics, the width and length of the logs, and the number of rounds of logs, the block can look different every time.
I used improvisational quilting techniques to make the log cabin blocks, making each block different from the next.
Related: Improv Log Cabin Block Tutorial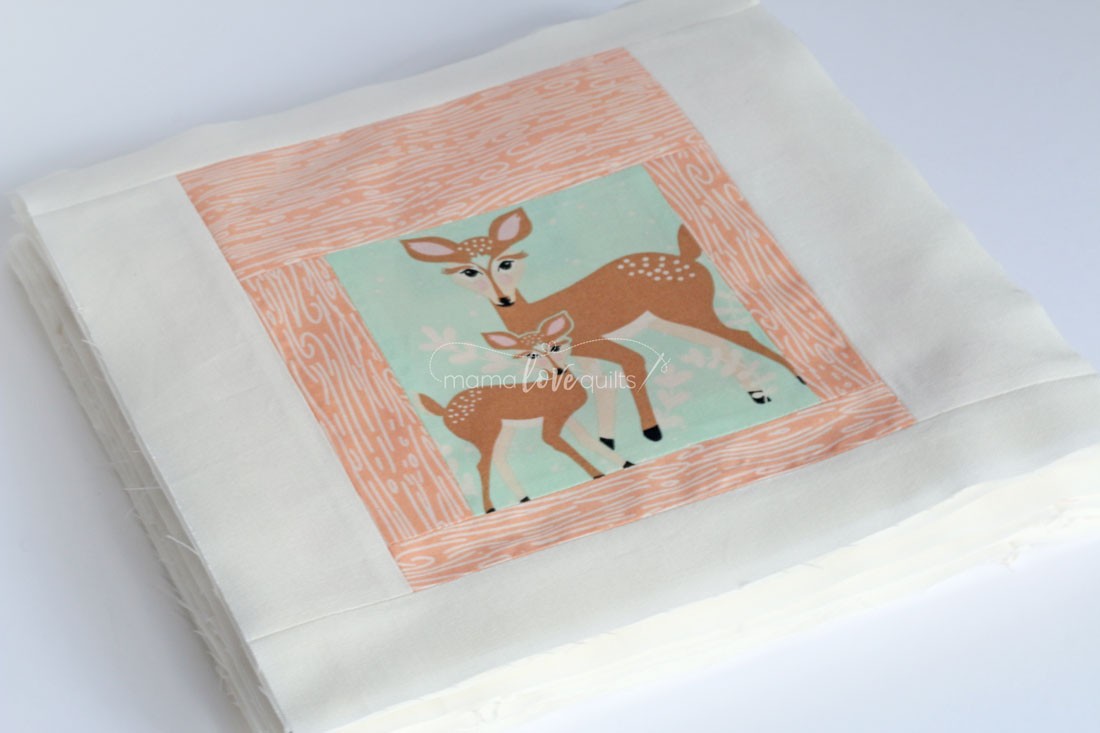 For the quilting, I went with an overall floral design. It's fairly quick and easy to stitch.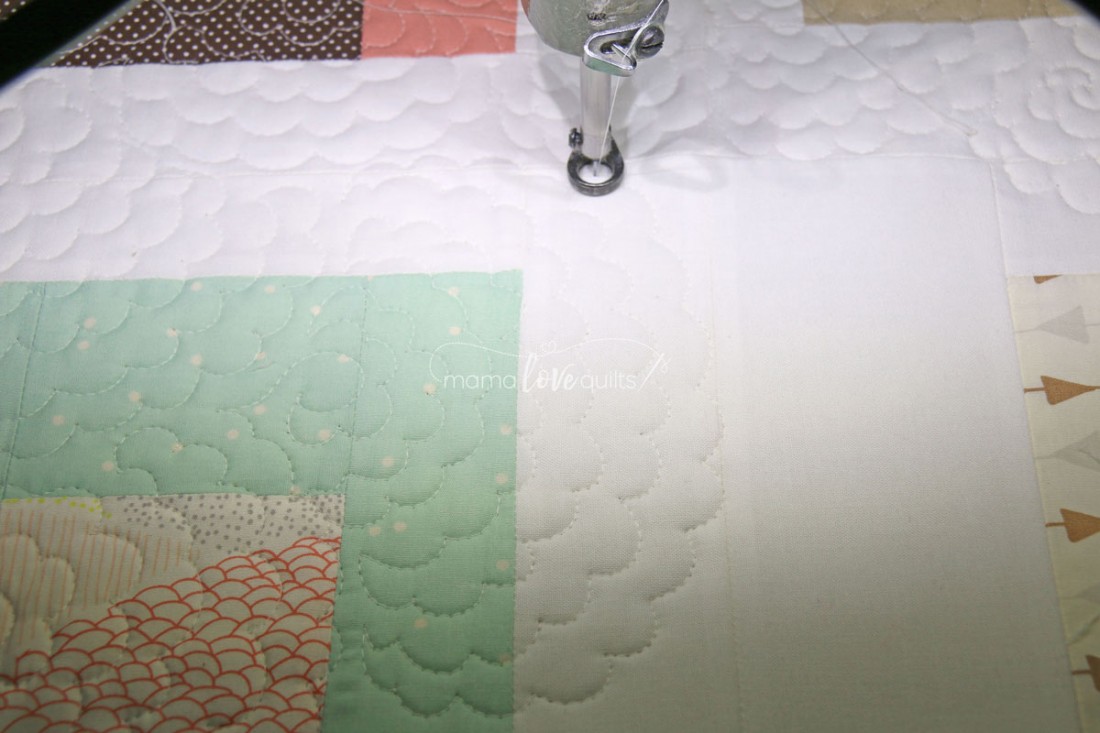 Not only is the texture from the quilting amazing, but the design is fairly forgiving of inconsistencies in the quilting – which is a great quality for when your quilting is less than perfect!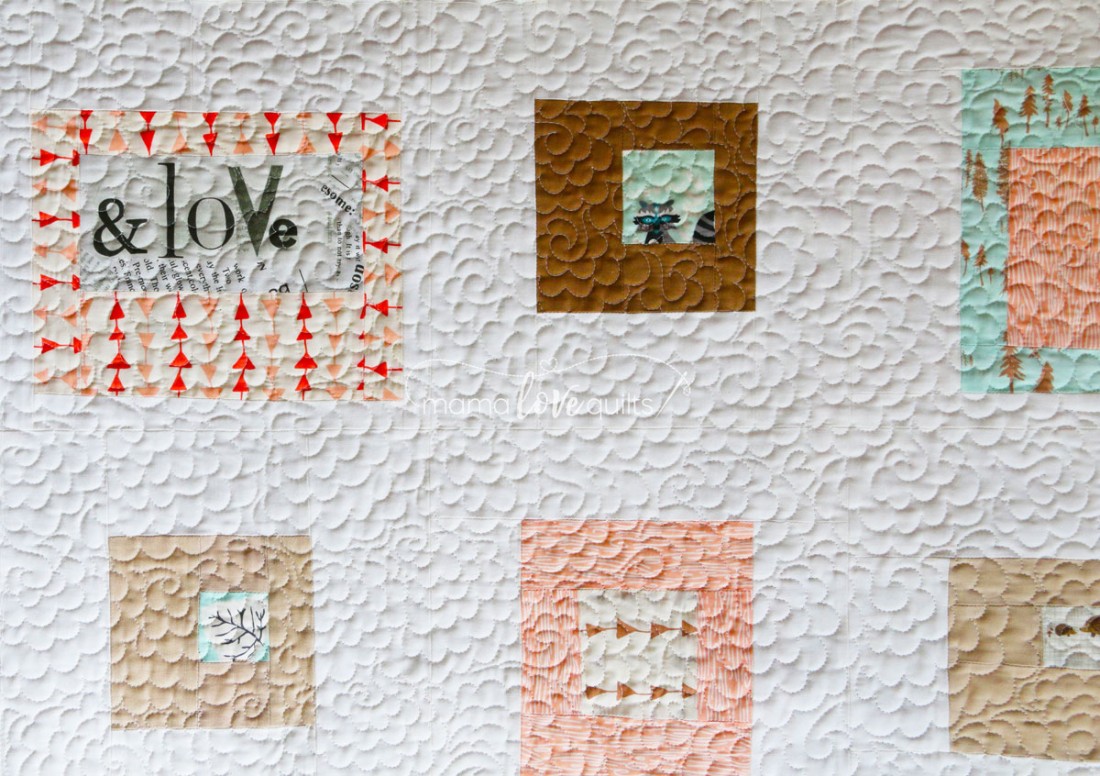 Here's a close up of the quilting.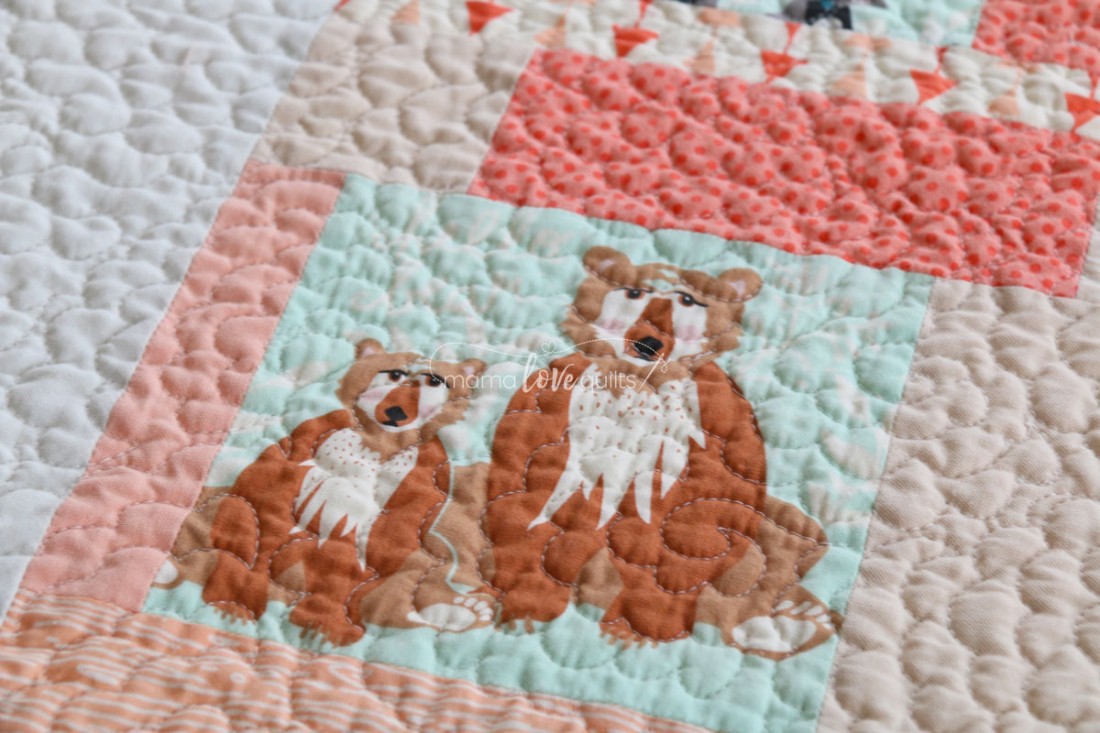 I had a few orphan blocks from my initial brainstorming for a design so I put these in the back of the quilt. I am determined to leave no orphan blocks behind!
Related: Top 10 Ways to Use Orphan Blocks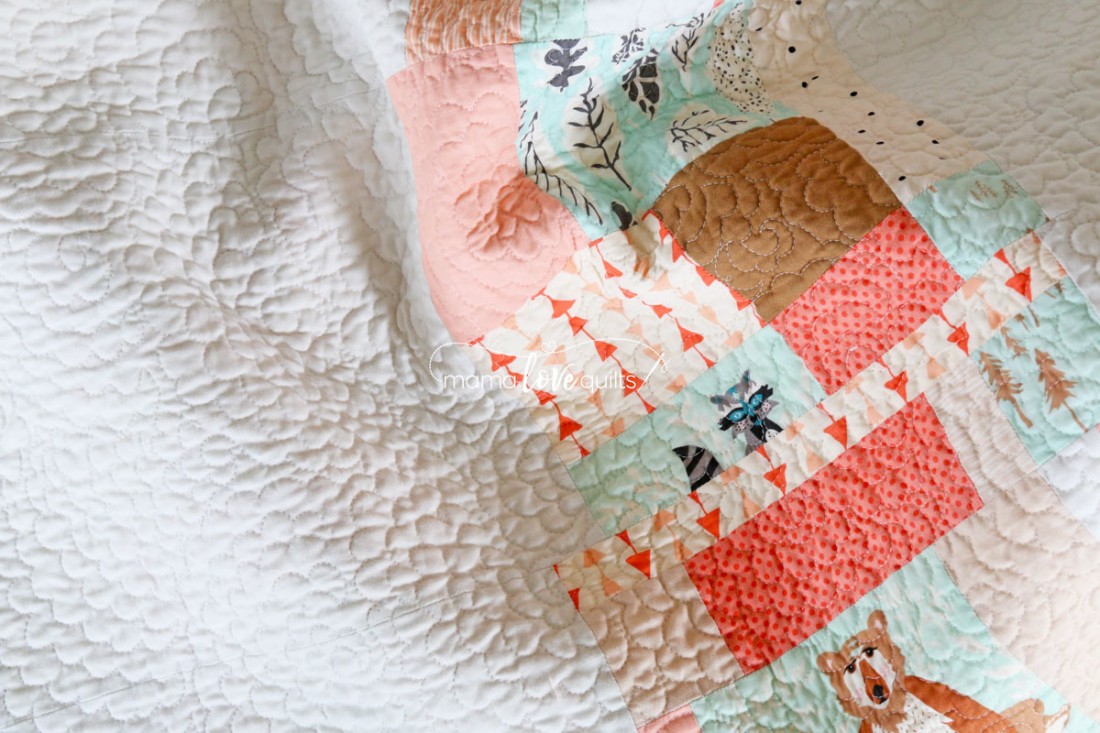 Here's another orphan block on the back.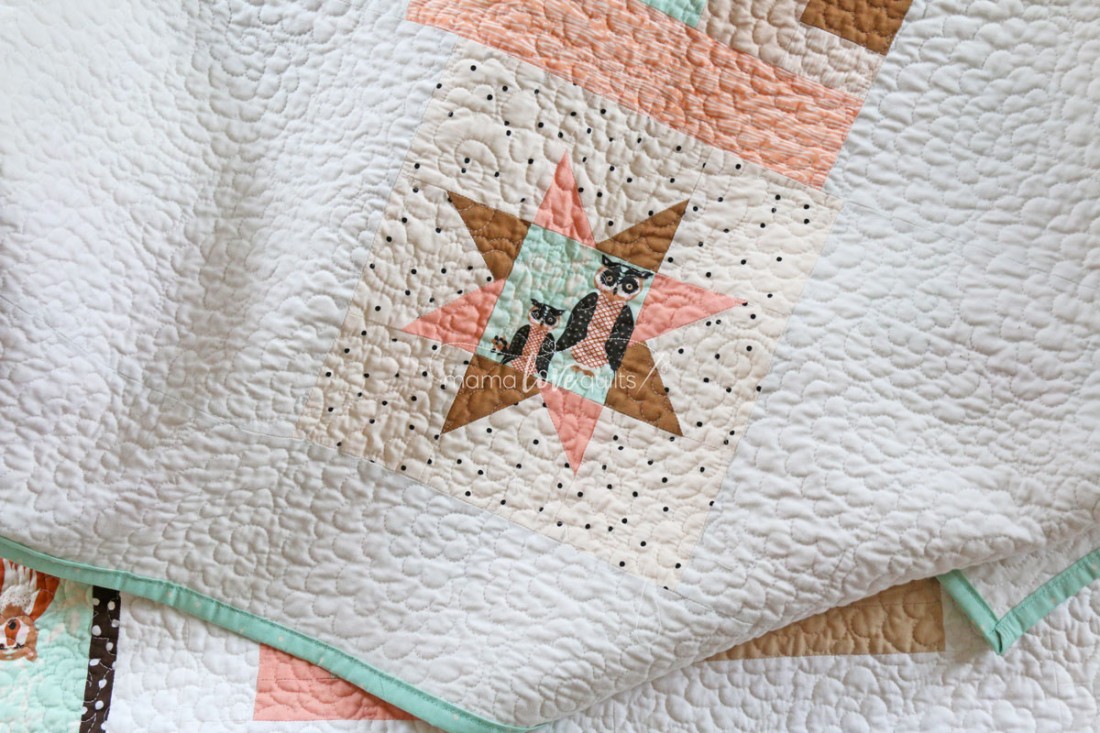 Unfortunately I didn't get a good picture of the whole quilt before gifting it to my friend, so you'll have to use your mind's eye to picture the whole thing.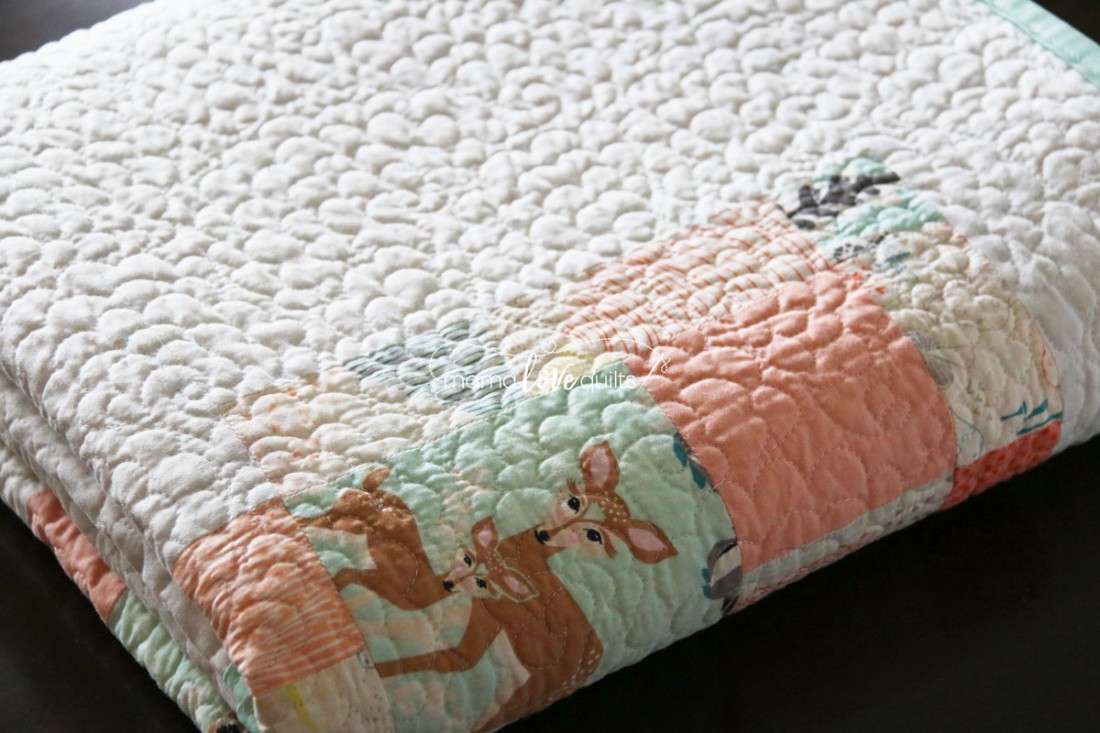 But believe me, the quilt was one that was hard to part with. Knowing it was going to a dear friend made it easier to let it go. I know it will be a gift that both mother and baby will treasure for years to come.