Last weekend, I had the pleasure of taking a workshop with Heather Jones.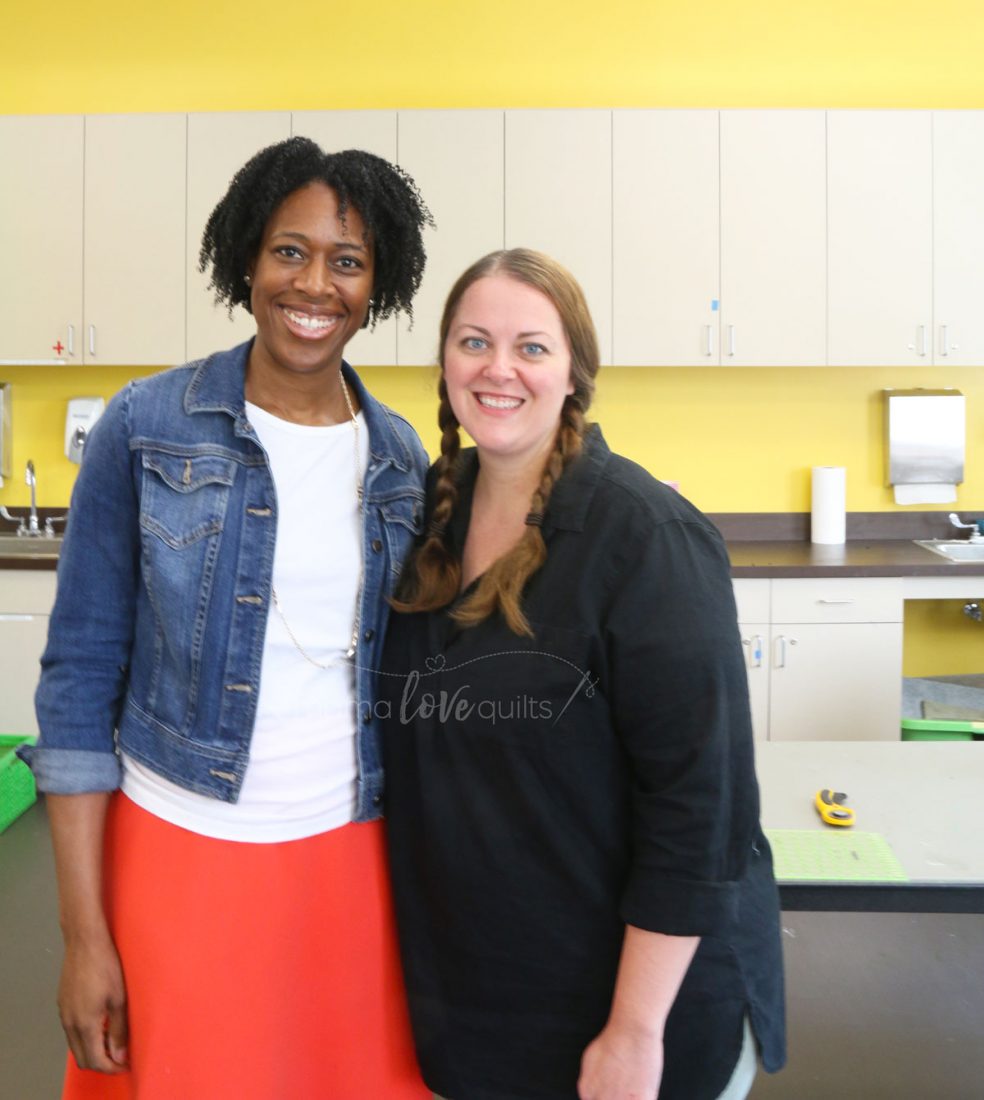 To celebrate her birthday, my friend, Michelle from Factotum of Arts, had arranged for Heather to come and teach a group of us about large-scale piecing. What a treat! I've experimented with large-scale piecing in the past and was eager to hear an expert talk about it.
Related: A Super-Sized Quilt Block
Heather gave us all a copy of her Fly Away quilt pattern – one of her large-scale quilts, along with scraps of her first soon-to-be released fabric collection with Robert Kaufman.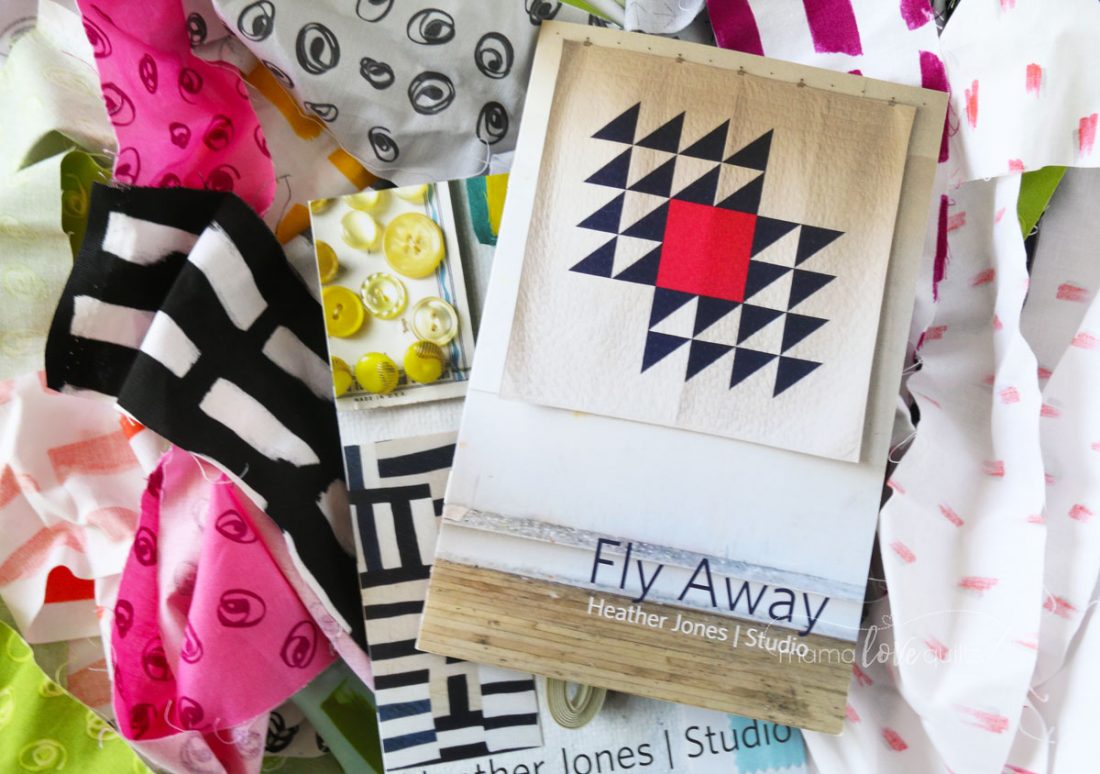 She then showed us a few examples of large-scale quilts that she has made. Here is her Ohio Star quilt.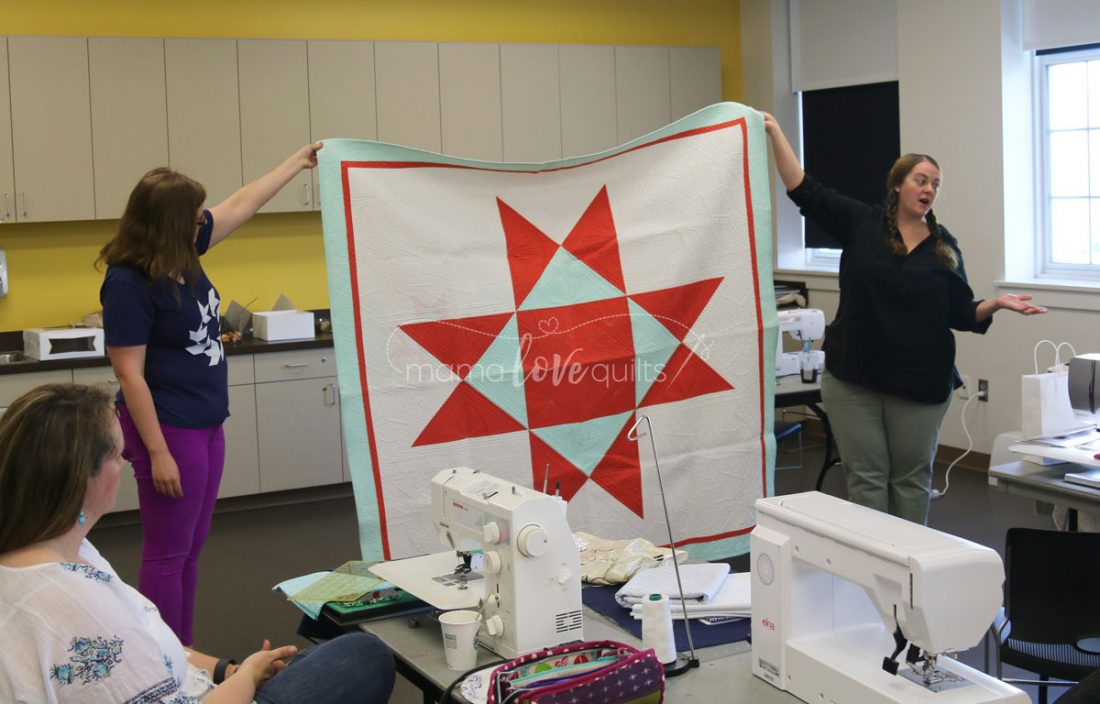 Here's another one of her large-scale quilts – an improv log cabin.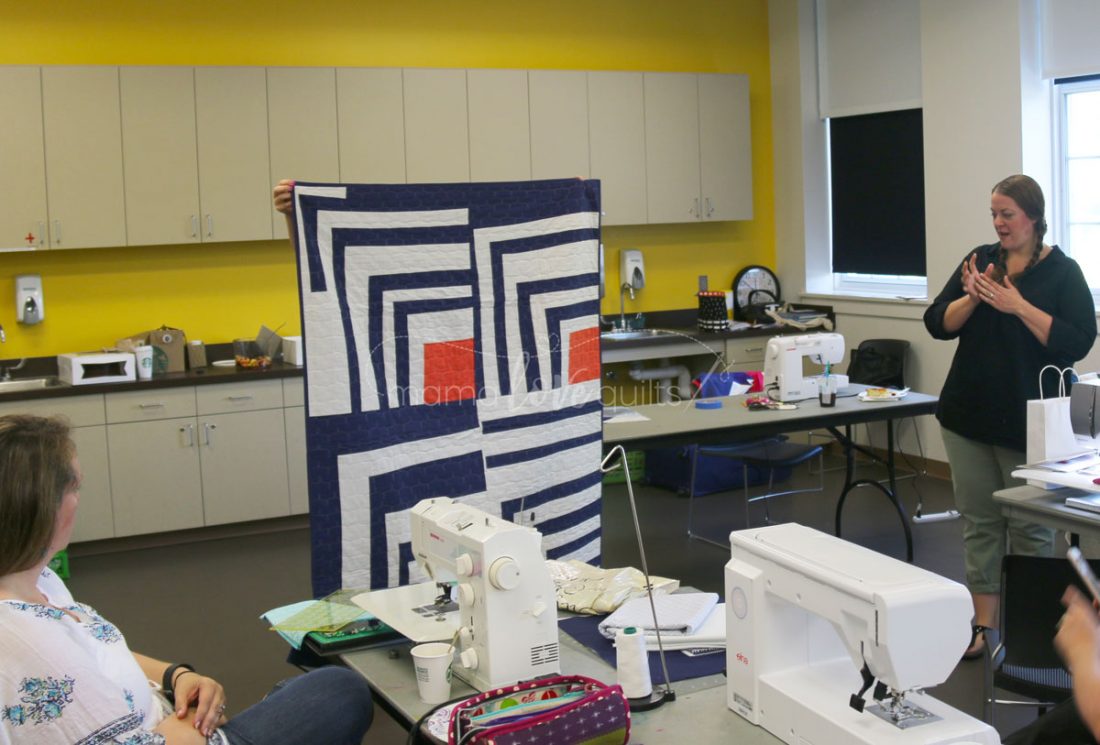 Then she walked us through the Fly Away quilt.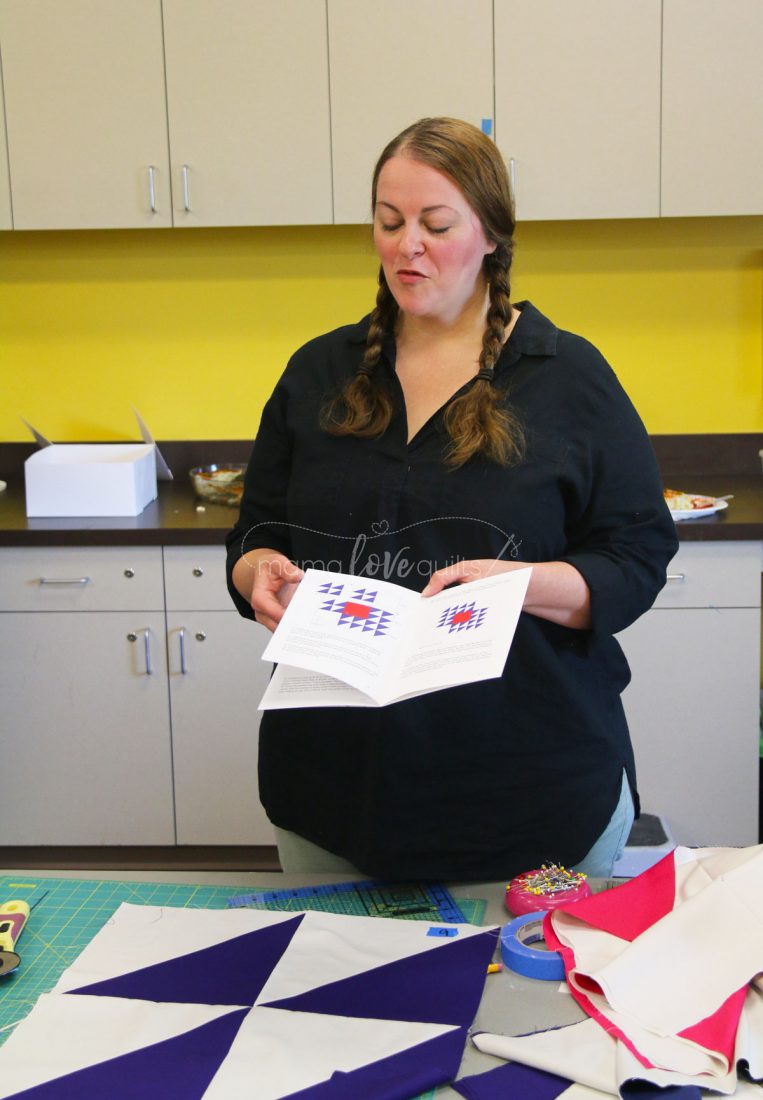 Here she is demonstrating how she makes half-square triangles.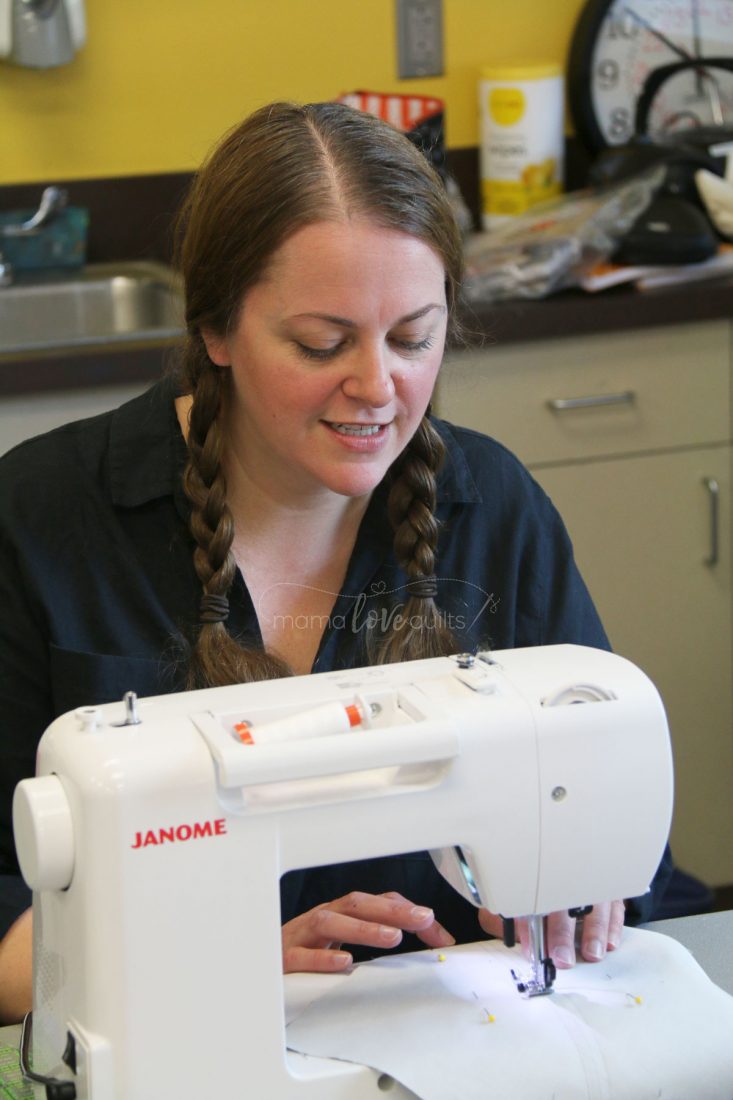 And then we got to work making our own Fly Away quilt. I started mine at the workshop, but because I like to do more chatting than stitching at these types of events, I had to finish it at home. Here it is – aqua and yellow on a background of snow.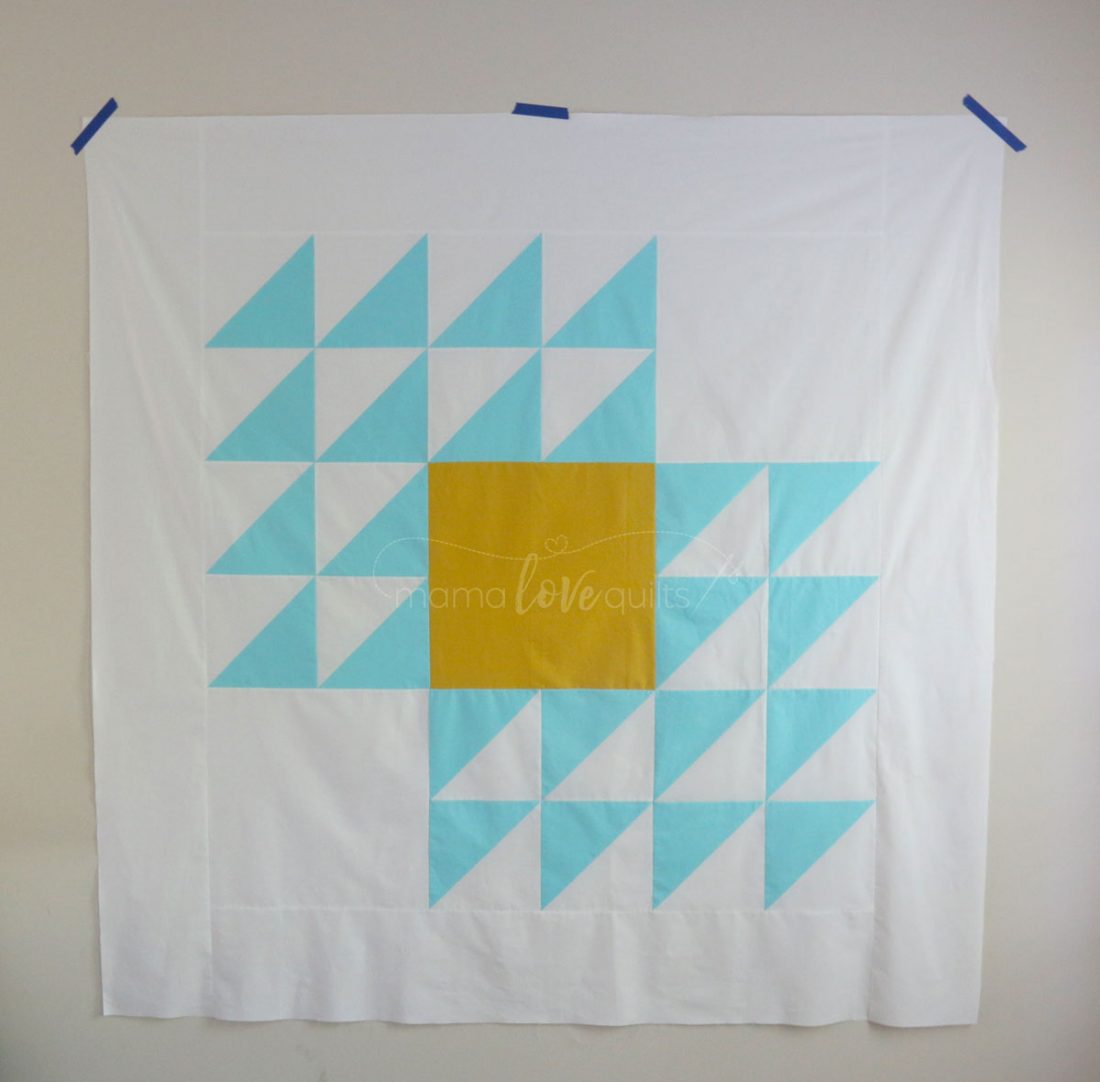 With its large pieces, the top came together fairly quickly. If one were to focus and not get distracted by chatting, children, housework and whatnot, it is possible to put one of these tops together in an afternoon. And for a quilt of this size – 72″ by 72″ – that is near-instant gratification!
As no birthday celebration is complete without cake, we took a break from stitching to enjoy a hunk of chocolate cake in honor of Michelle's birthday.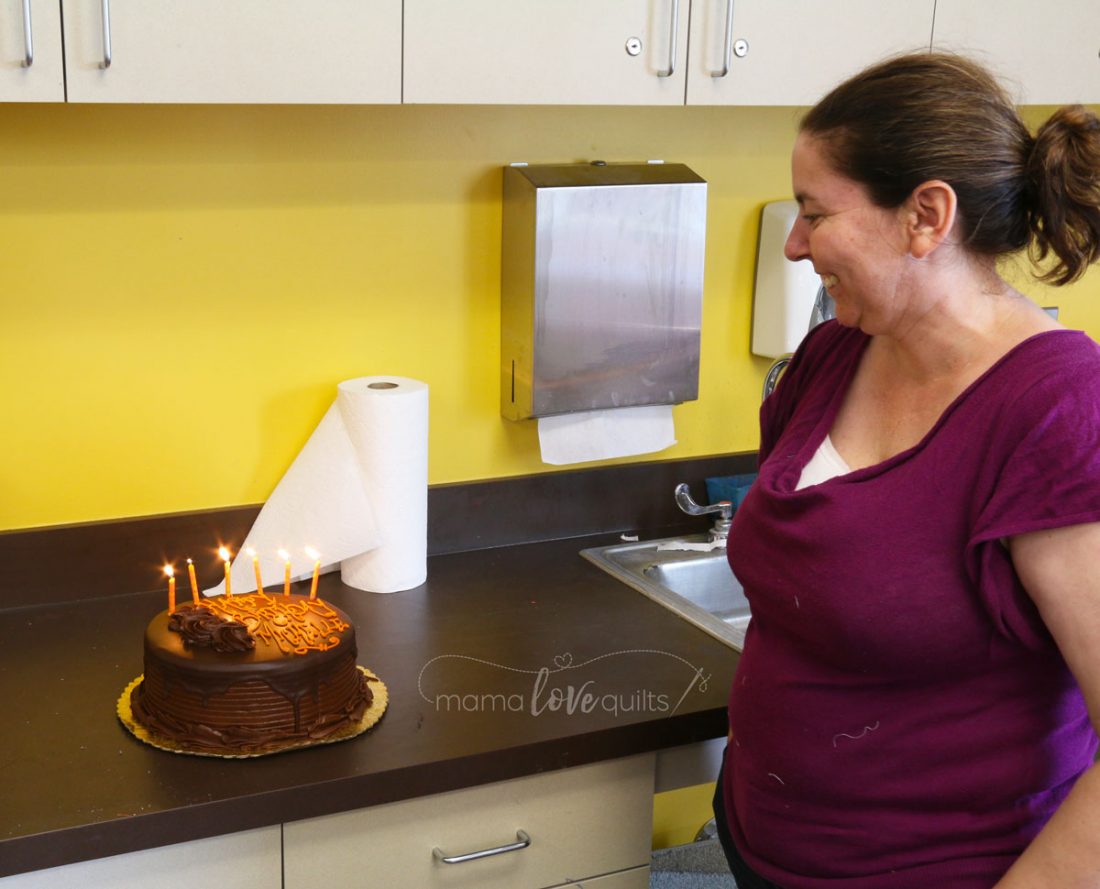 We also surprised Michelle with a collaborative quilt that we made specially for her from paper pieced blocks of birds from her homeland of New Zealand (pattern by TartanKiwi).
Here are the blocks I contributed.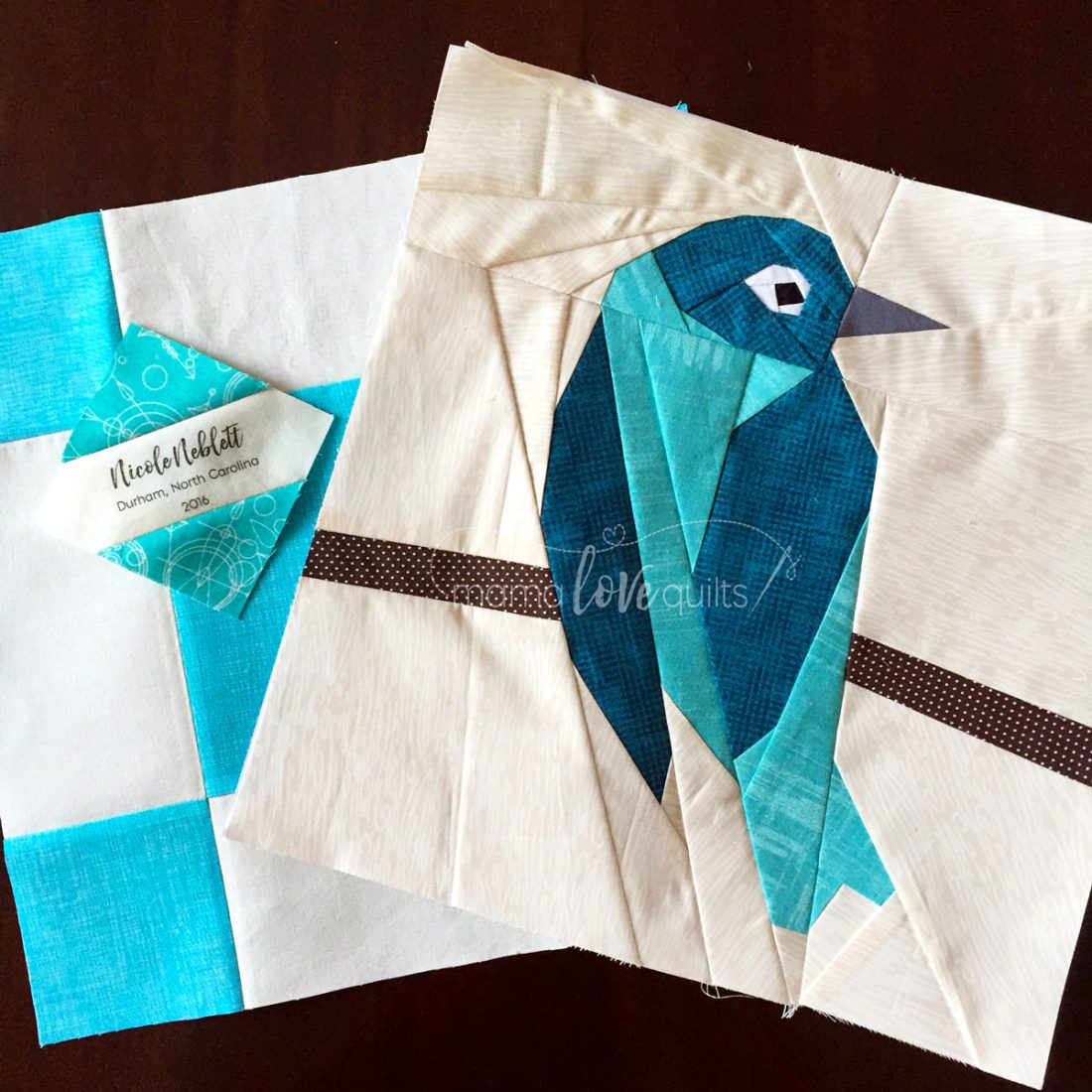 It was a joy to spend the day with Heather, Michelle and friends. And soon I'll have a finished Fly Away quilt to keep as a memento of the day.