This quilt started out as a class exercise and then turned into something more.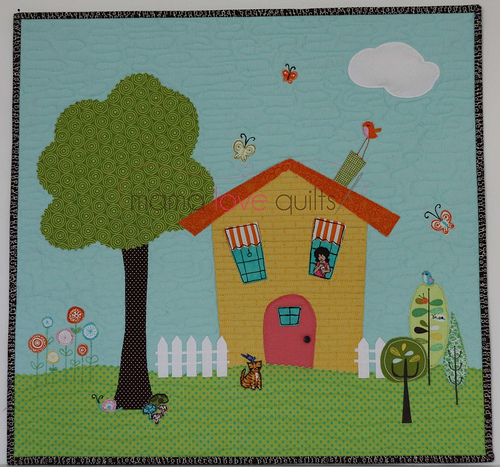 When I found a scrap of fabric with a little kitty, it reminded me of my cat, Mookie, who passed away recently. I knew I wanted to put the cat in front of this house. The scene reminded me of a sentence from Cynthia Rylant's
Cat Heaven
that comforted me:
"She will watch the old house

where she once lived and wandered

and the people who loved her inside."
For this reason, I've named the quilt, "This Old House."
The thing that I enjoyed most about making this quilt is all the details. I used raw-edge applique and embellished the pieces with free-motion quilting.
I knew I wanted the house to be made of bricks so I used a solid color for the house so that the quilting of the bricks would be visible.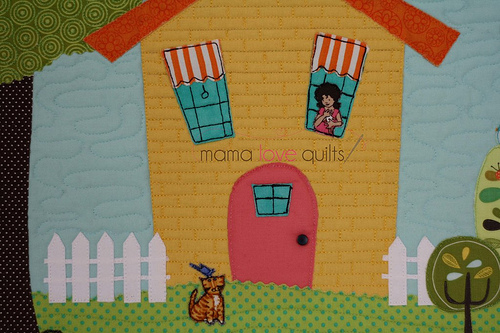 I love the look of the bricks on the house, but all those bricks left the back of the quilt looking like a hot mess! It seemed impossible to cut all the threads and leave the back looking neat, so once I was all done with the quilting, I fused fabric to the back to cover up all the threads.
I added some trees, birds, and butterflies to the scene.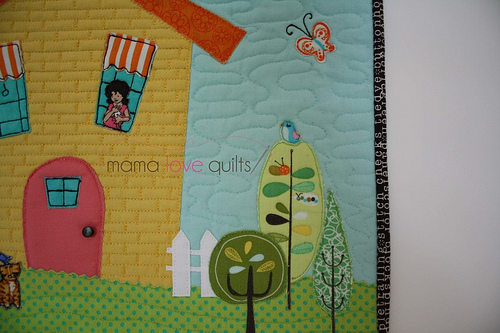 I also added a cloud and filled it with poly fiberfill to give the cloud some dimension.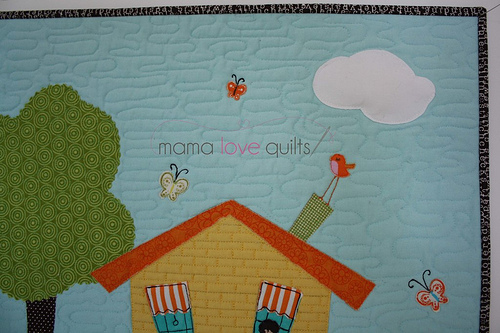 I don't usually add a label to the back of a quilt, even though I know I should, but in this case, I wanted to include the quote by Cynthia Rylant. I tried writing it with thread using free-motion, but I wasn't happy with how it looked so I opted for a Sharpie and my own handwriting.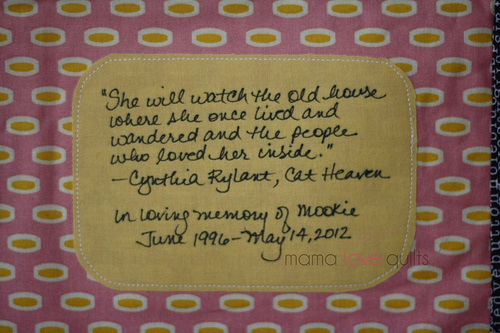 I added a couple of pockets to the back of the quilt for hanging on the wall.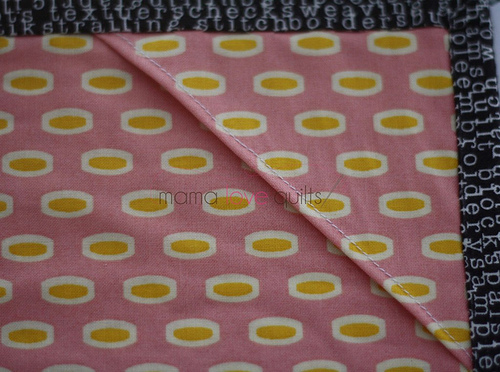 "This Old House" has a spot on the wall in our hallway waiting for it. Each time I look at it, I'm sure I'll think about my sweet Mookie.