Life has been keeping me busy. But I did take some time last week to head to QuiltCon. I bought my City Park Quilt with me to finish the binding during the 5 and a half hour car ride from North Carolina.
Related: How it took me 6 years to make a 3-day quilt top
After stitching the binding, I decided there was no better place to take photos of the finished quilt than in one of Savannah's beautiful parks. Since it was my first time to Savannah, I had no idea which park to pick. I was going to pick a random park, but luckily I was with friends who knew the best spot for quilt photos: Forsyth Park.
Here is a photo outside of the Fragrant Garden.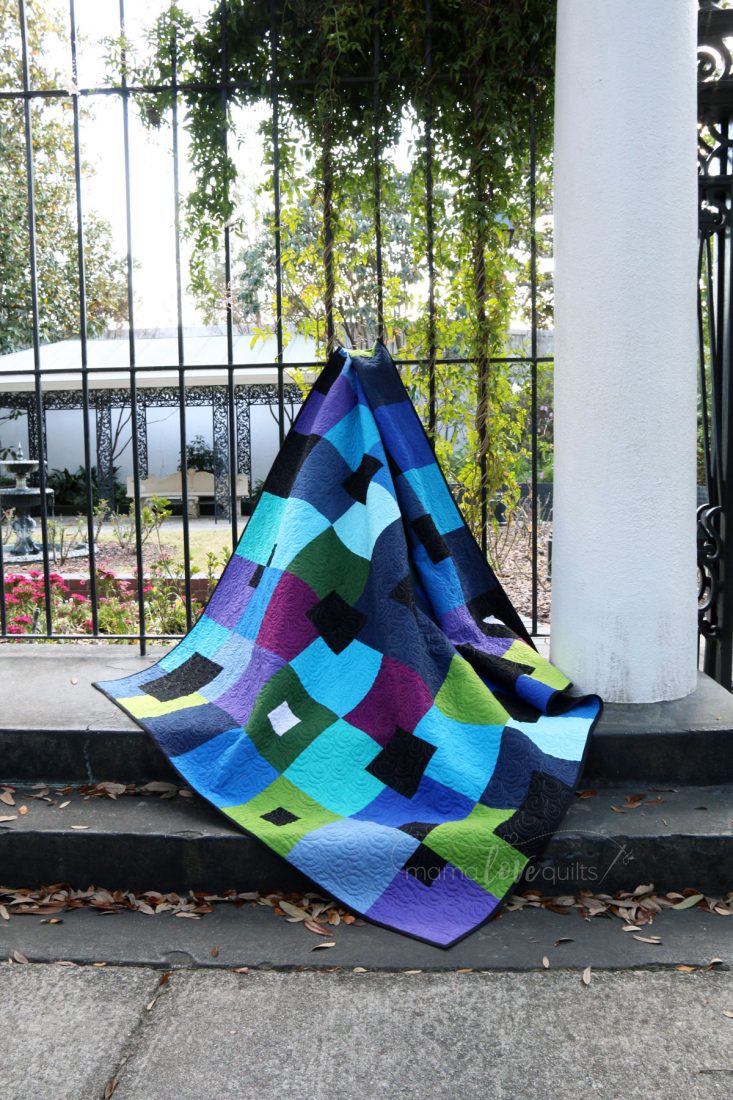 Here we are in front of the fountain.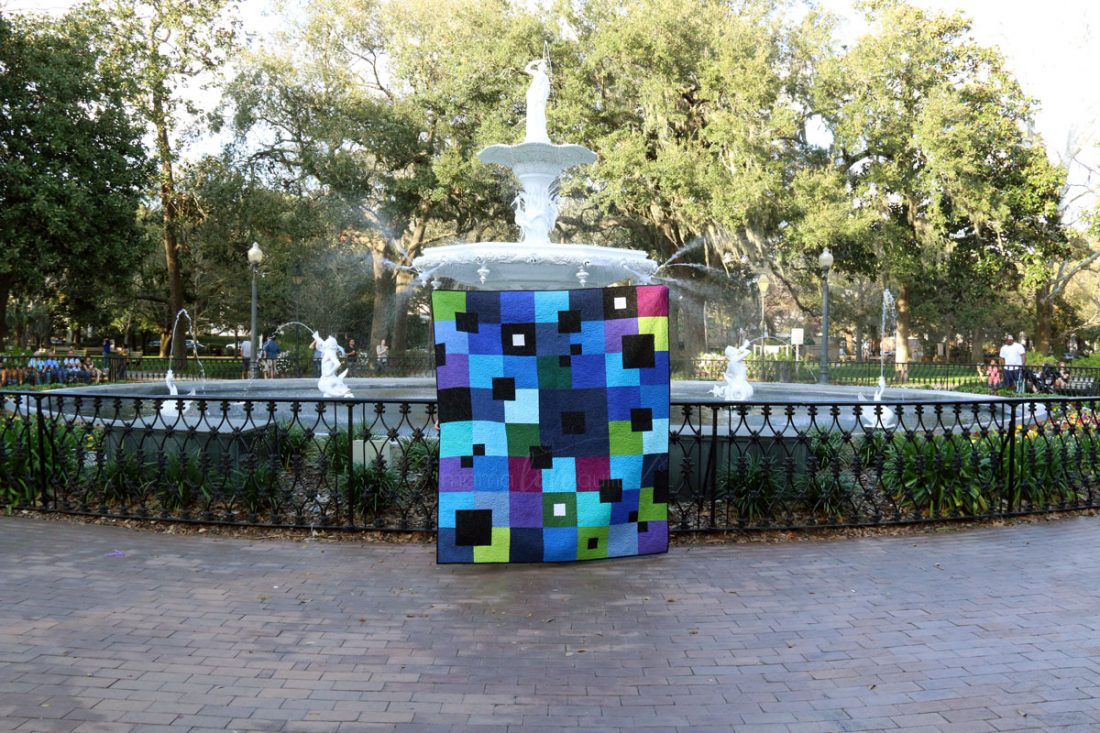 I draped the quilt over the railing to get close up shots.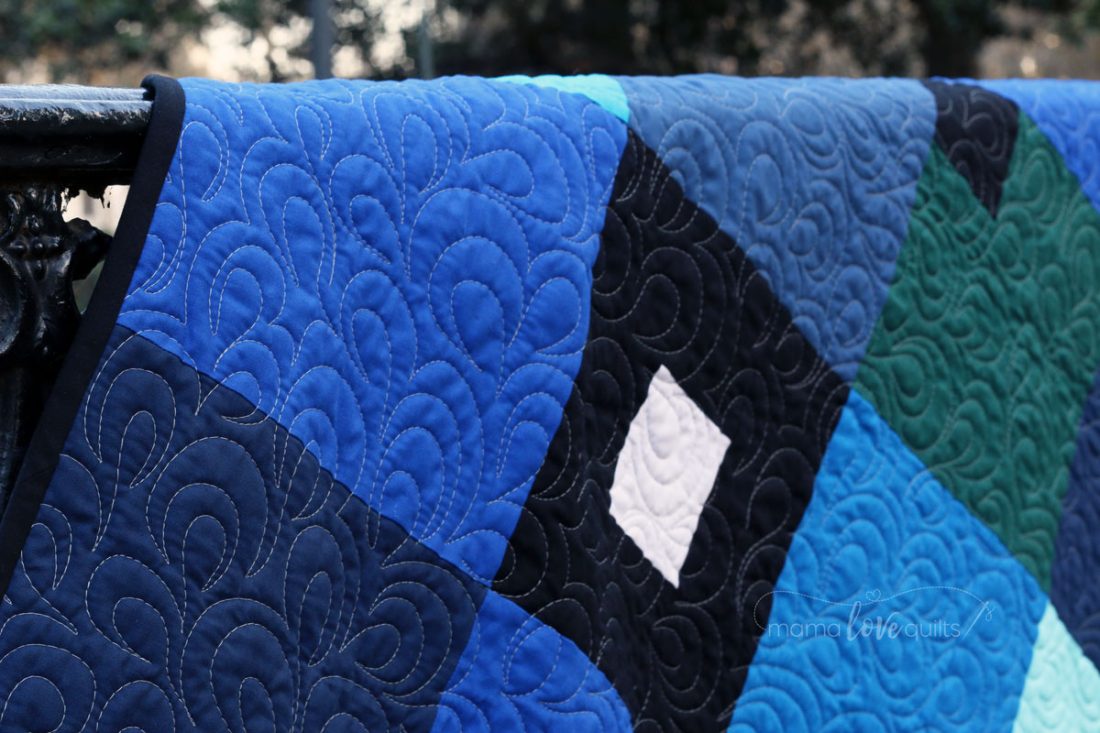 The paisley quilting motif gave the quilt a lovely texture.
Related: Testing the quilting waters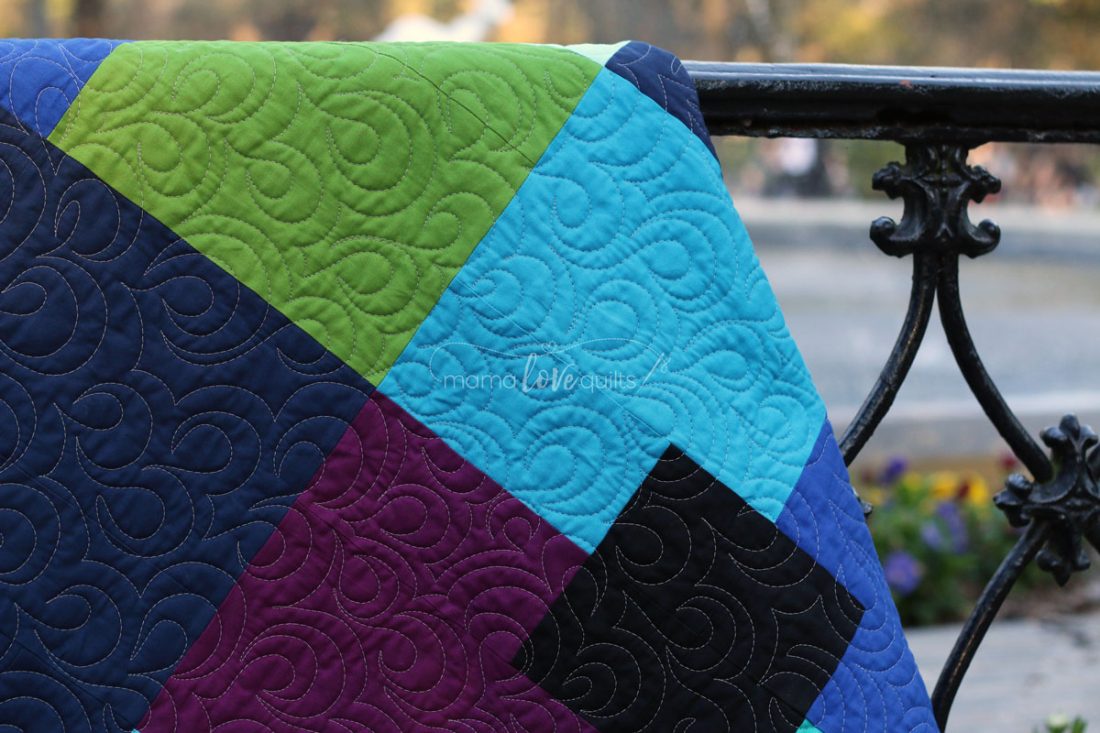 And since the park had so many benches, I used one as a prop for the quilt. One of my friends, Melissa from blustitch, agreed to be a model for the photo.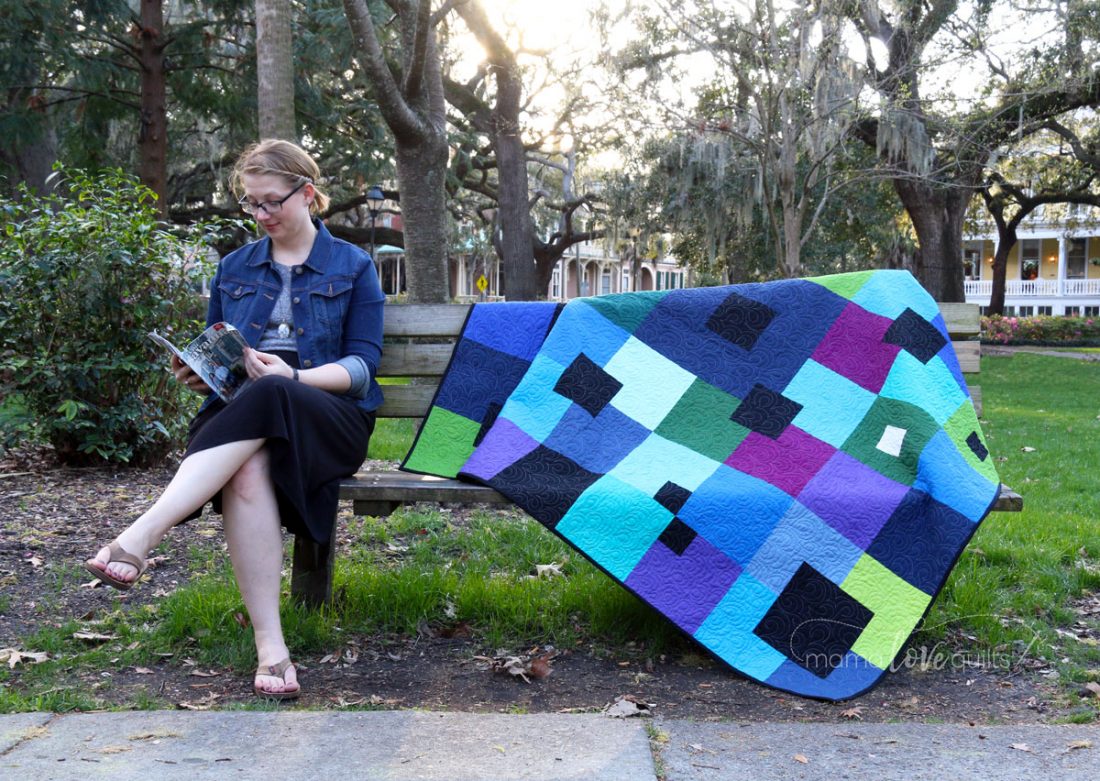 Doesn't she look fantastic with the quilt?!?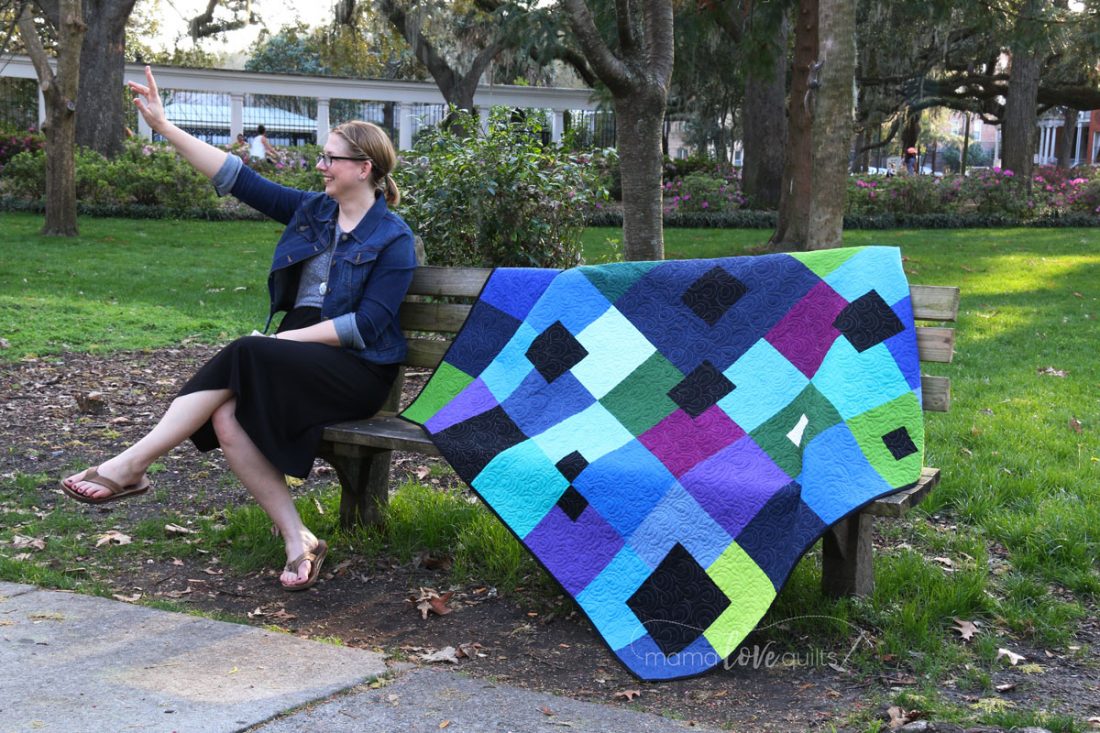 These photos will always remind me of QuiltCon, Savannah and good times with friends.