This weekend I conducted a little experiment by prewashing my cotton batting for the first time.
I've considered prewashing in the past, but have never wanted to be bothered since it seemed like too much work.
But I was curious about what the quilt would look like without the shrinking that happens after it goes through the wash.
I followed the instructions on the packaging – well, for the most part.
I did wash the batting by hand, although I wanted to stick it in the washer and see what would happen, but the package said in bold letters, DO NOT AGITATE IN THE WASHER. I had visions of me pulling out the batting in chunks and figured I'd play it safe.
I put the batting in the sink in my laundry room with a bit of detergent and let it sit for a bit.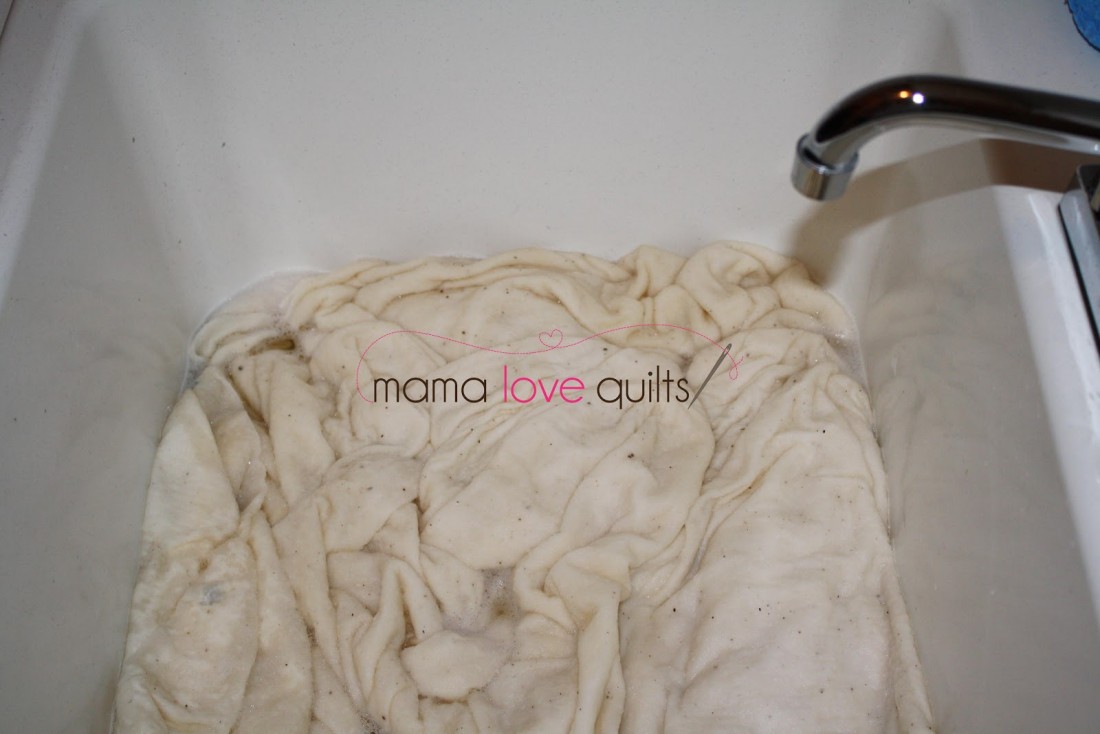 I was surprised to see that the water turned brown. Seeing that brown water made me wonder about what is in the batting and of it sitting on all the quilts I've ever made but that I never prewashed the batting for. Yikes! If any of you know what would turn the water brown, please let me know, but then again, maybe I don't want to know!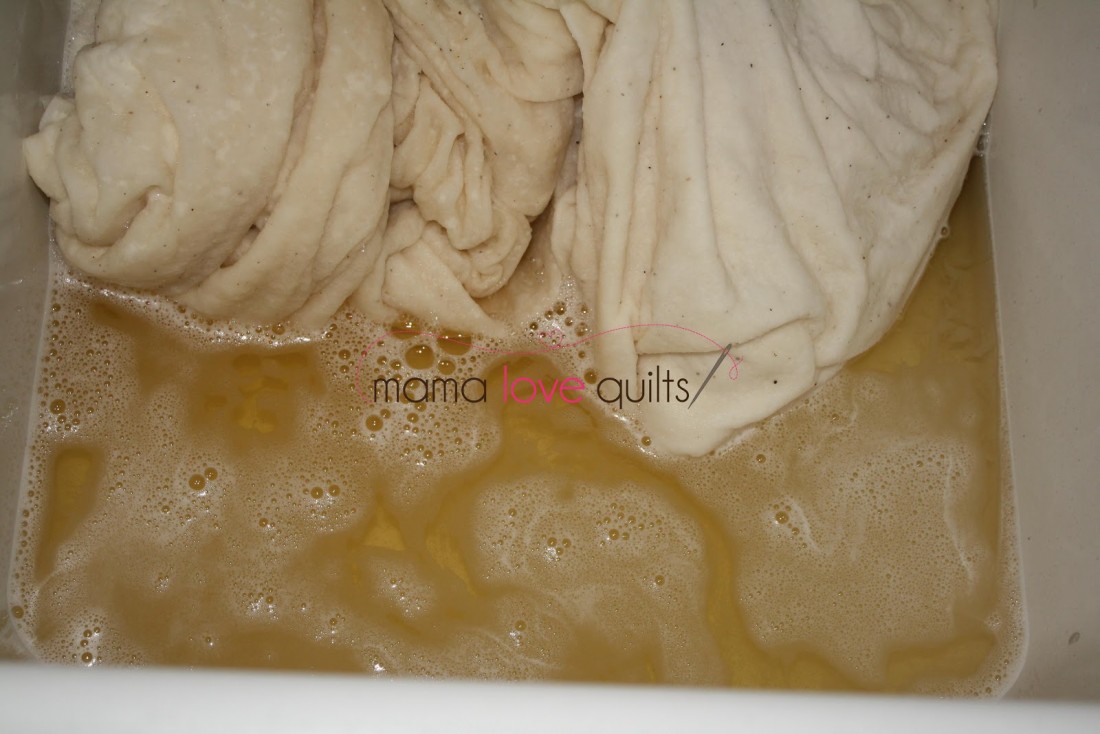 After letting the batting soak for about half an hour, I rinsed the batting and squeezed out as much water as I could and then put it in the washer to spin out the remaining water. I took a chance using the washer since that was not what the packaging recommended, but I didn't want to use a bunch of towels to squeeze the water out of the batting as described in the instructions.
I set the machine to a low spin for about 10 minutes. At the end of the cycle, most of the water had drained out. I was relieved that the batting was still in one piece after taking a trip through the machine.
I put the batting in the dryer for about an hour on medium heat. When I took it out of the dryer, I pulled out the softest batting I have ever touched.
I'll be quilting with it soon so I'll keep you posted, but so far it seems like I may be on my way to becoming a batting prewasher! The prewashing didn't take as long as I had imagined and it was a pretty simple process.
How about you? Do you prewash your batting? Why or why not?