I've been working on another class sample. This one will be for a Spoonflower class on making an improv log cabin quilt.
I decided to use a monochromatic color scheme in blue. I started with strips of blue and added gray and white.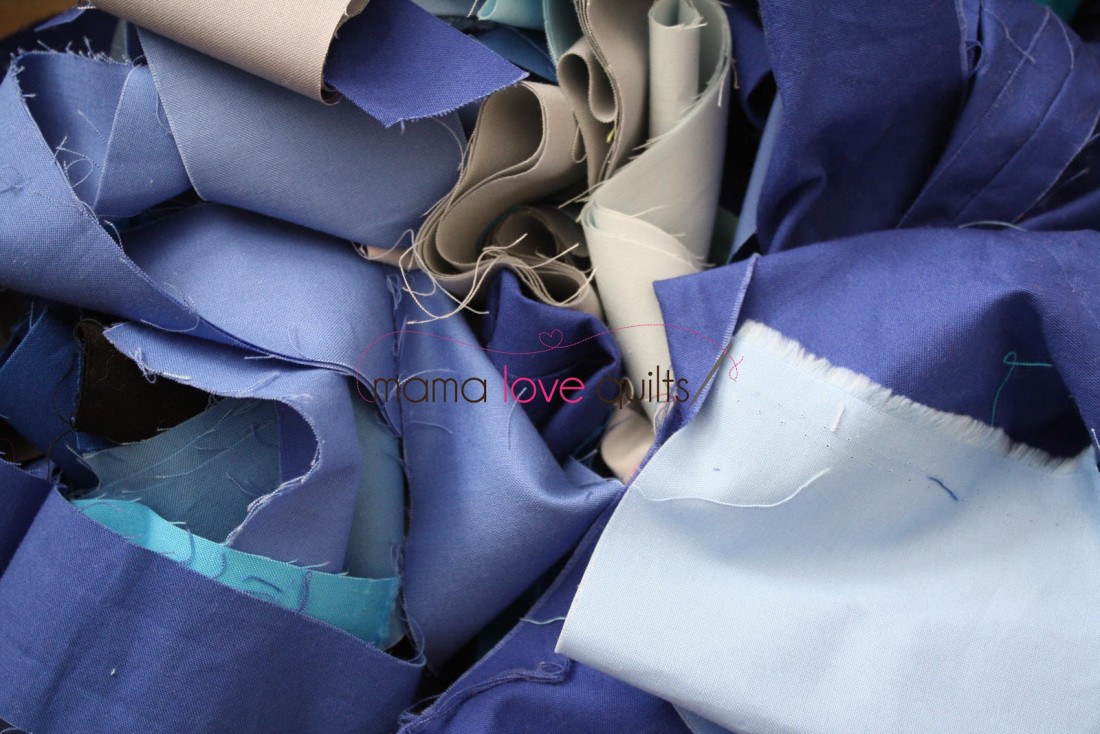 Using improvisational piecing, I made blocks like this.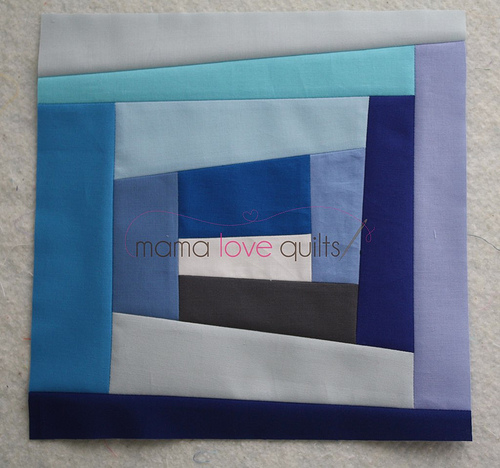 I had to fight the temptation not to add a bit of orange here and there.
Usually I don't decide on the backing until I've got the top together, but this time, I knew I wanted to satisfy my need to add orange by using it in the backing. I'll be using this pretty little number, by Beary Organics, courtesy of Spoonflower. I love the polka dots in the different sizes.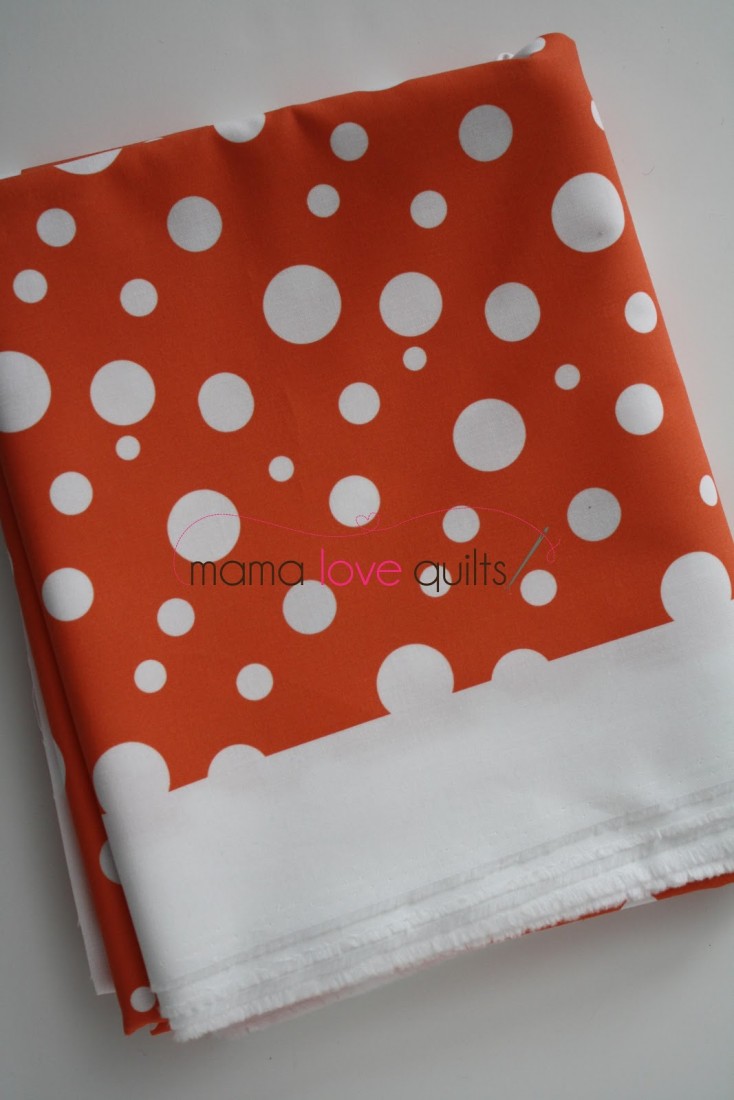 My next decision for the quilt will be the thread color. Since I will have a range of shades of blue in the quilt, from the darkest midnight navy to the palest baby blue, I'm trying to pick a color that will go well with all the fabrics. I'll be auditioning a variety of blue and gray threads on a couple of sample blocks to help me decide.
How do you decide on which thread color to use? Do you audition a few colors or do you have one or two "go-to" colors that you always use?