I love the look of a quilt on a ladder.
I've always wanted a ladder for my quilts, but was never able to find one that I liked for the right price.
A couple of days ago, I was browsing through blogland and came across photos of quilts displayed on ladders and wanted one. On a whim, I checked Craigslist and found a listing that was just posted for five vintage ladders. It was a happy day!
I brought this one home yesterday.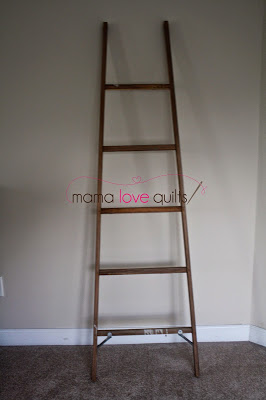 Immediately, I tried out the
Just Stay Little
quilt that I made for my daughter last year and draped it over one of the rungs. I loved the look.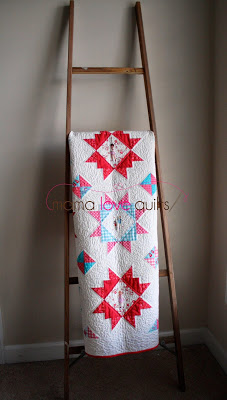 I loved it so much that I'll be going back to get a couple more ladders. After all, I've got a lot of quilts to pull out of the closet and enjoy displayed.
How about you? How do you display your quilts?