With the holidays approaching, it's nice to have a little something to spruce up the dining table. Too often my table sits bare. To dress it up, I made this table runner using some of my favorite colors – red, pink, and orange.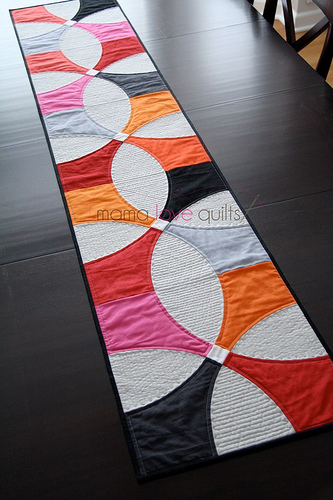 With its gentle curves, the runner came together quickly.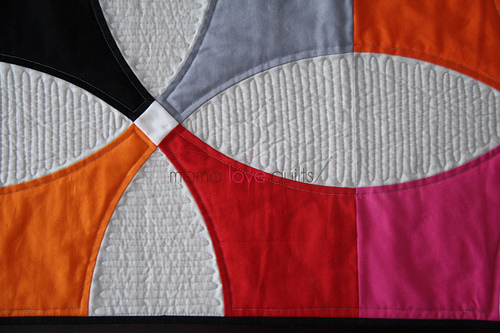 I quilted it using a simple back and forth design that gives a nice texture to the background fabric.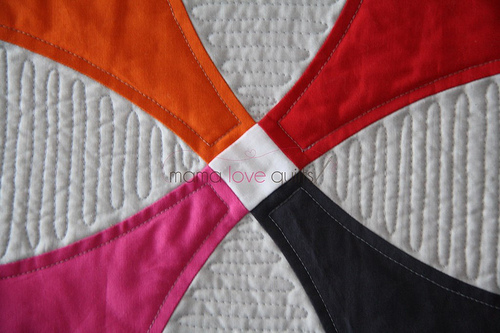 If you're looking for a runner for your table for the holidays, you may want to check out the latest edition of Modern Patchwork. You'll find the pattern for this runner there, along with a number of other great projects!