Many moons ago, I received these fabrics for the Riley Blake challenge.
I had no idea they would turn into this quilt.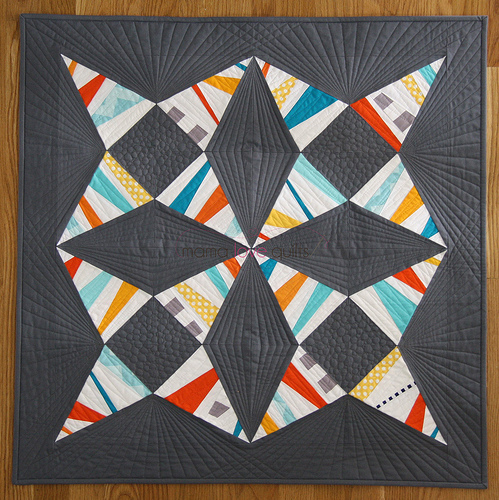 I'm calling it Rocky Stars. It's my version of the traditional Rocky Road to Kansas block. Do you ever wonder how these blocks get their names?!?
I used four of the six Riley Blake fabrics and added in solids in different shades of yellow, orange, and aqua with Kona steel for the background. I made these blocks use paper piecing. I love how the blocks have an improv look with the precision of paper piecing.
I quilted Rocky Stars with lots of straight lines using my domestic sewing machine. That meant bringing out the Hera marker.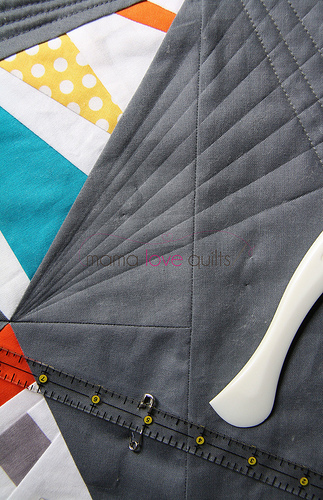 I added pebbles in the middle of the stars for some contrast with the straight lines.
I just about agonized on the quilting of the triangles that make up the stars. I tried several designs and in the end decided on a wonky zig zag using invisible thread.
At 30″ by 30″, Rocky Stars is the perfect size to brighten up one of my walls!
Linking up to Crazy Mom Quilts!