My Riley Blake challenge quilt is almost done.
I finished the quilting – not in time for the guild reveal this past Sunday, but done nonetheless!
Here are a couple of peeks of the quilt in progress.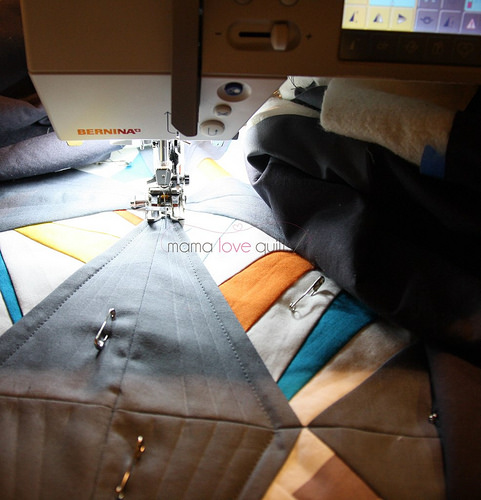 I went with straight lines – one of favorite quilting designs! It required a lot of marking, but was worth the added effort for the neatness of the lines.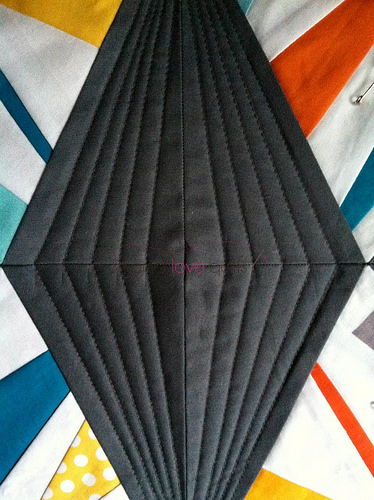 Since I'll be homebound tomorrow because of snow, perhaps I will finish tidying up the quilt for photos. It needs a bit of thread burying and brushing off the lint from the batting.
Stay tuned!