Allow me to introduce to you the mini quilt I made for the Instagram Cotton and Steel Mini Quilt Swap!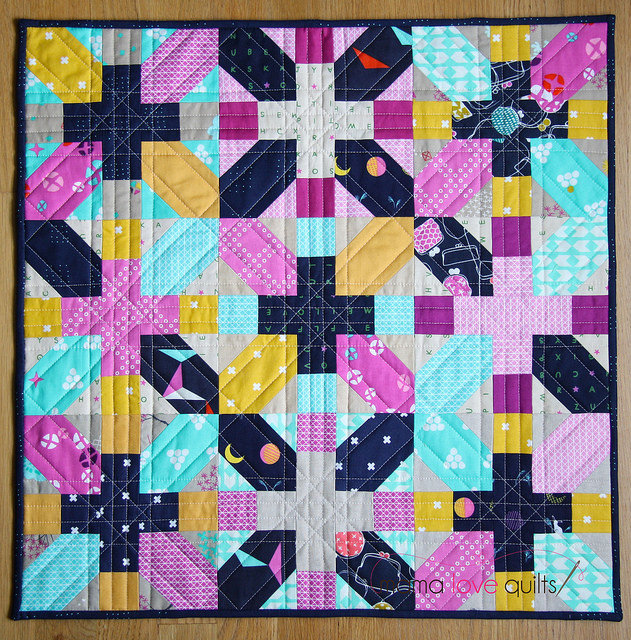 It's made primarily from fabrics from the Mochi collection by Rashida Coleman-Hale, with a few prints from other Cotton and Steel collections and a few solids.
With only 9 Japanese X and + blocks, it came together quickly. For the tutorial I used from badskirt, click here.
I kept the quilting pretty simple with vertical, horizontal and diagonal straight lines. A cool secondary design emerged where the lines intersected.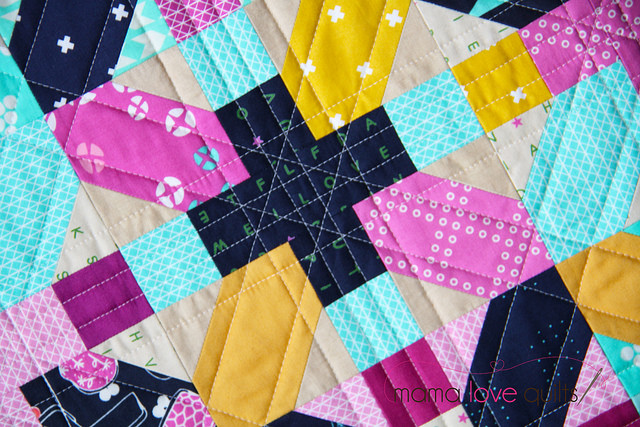 I used the back as an opportunity to use up a few orphan blocks that were part of my design testing. It feels good to give those blocks a home.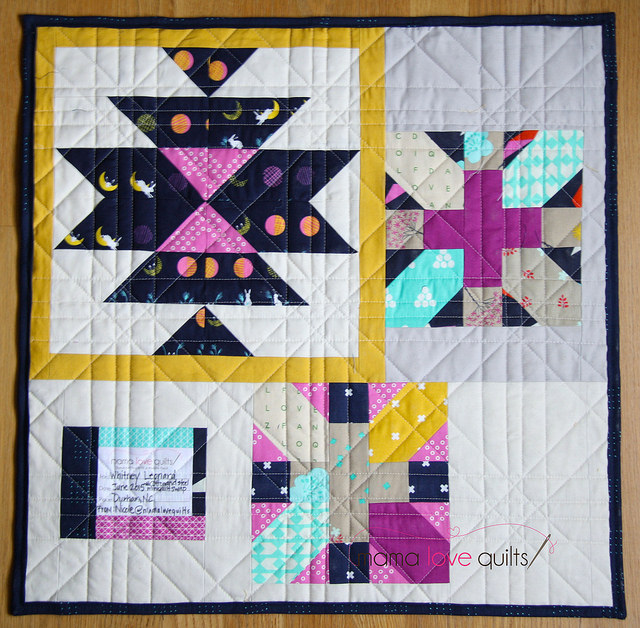 The mini quilt arrived safely at its new home and is getting lots of love!
Linking to Finish It Up Friday!