Back in March, the Triangle Modern Quilt Guild put forth a challenge to members to create a charity quilt using fat eighths of these Spoonflower fabrics and 3 solids.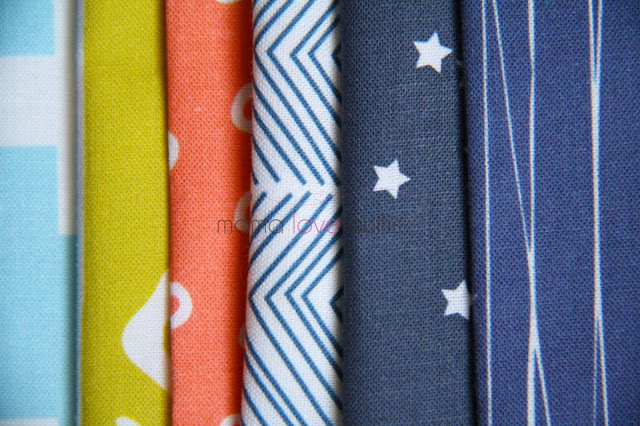 Unfortunately, it wasn't until a week before the challenge was due that I figured out what to do with the fabrics.
I decided on making quarters of log cabin blocks. I started with a big log cabin and sliced it into quarters. Here's the first set of four blocks.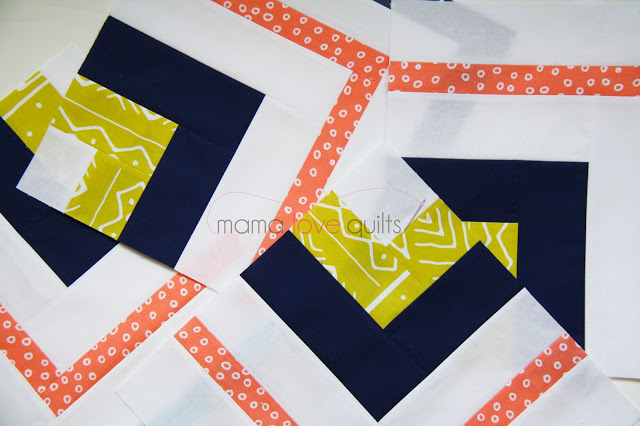 After making this one with white, navy, orange, and yellow, I decided to add some red to the white and blue and loved it!
I'm going to stick with the red, white, and blue color scheme and do something else with the first set of blocks. It could be the inspiration of last weekend's 4th of July holiday, but either way, red, white and blue it is!
If you want to check out the quilts of members who actually finished their quilts on time, click here.
Happy stitching to you!