I love seeing what other people do to make a pattern their own. So you can imagine my joy to see folks using my mini quilt block and pincushion tutorials!
Related:  How to Make a Mini Log Cabin Quilt Block
Debbie from A Quilter's Table use my mini log cabin block pattern to make this mug rug. Look at those awesome colors!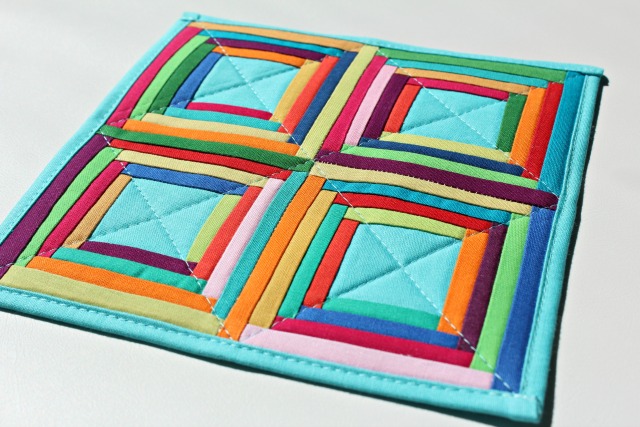 Check out the mug rug that Hilary from Young Texan Mama made. Another beauty  – this time with yellow and blues!
Pincushions are also popping up on Instagram. When I saw this one made by Rebecca of RubyThread, I think I squealed with delight. The cat is so stinking cute! I might have to make another pincushion just so I can have one with a cat in the middle just like Rebecca's!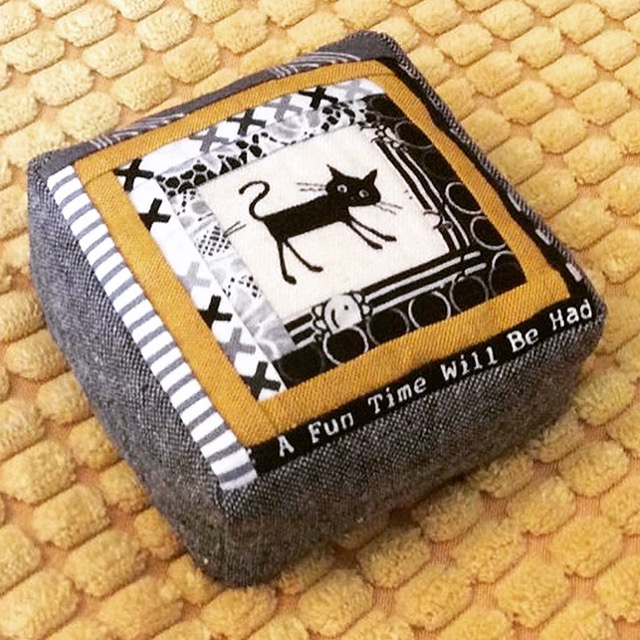 And wasn't it a great idea that Rebecca had to add text fabric to one of the skinny logs? What a great way to stitch in some inspiration into the pincushion!
Related: How to make a quick and easy cubed pincushion
As you can see, I enjoy seeing what others make with my tutorials and patterns so please make my day and tag me on social media (@mamalovequilts) if you make something from one of my tutorials or patterns.