I hope your holidays are going well. I'm slowly recovering from the mad rush of sewing during the days leading up to Christmas.  I finished all my projects on time. Woo-hoo!
First, there was the Hello Kitty quilt. Done and blogged here!
Then, I made two sets of pajamas – one for each daughter  – using the Oliver and S Sleepover Pajamas pattern and a flannel print of adorable polar bears from Ann Kelle's Jingle collection.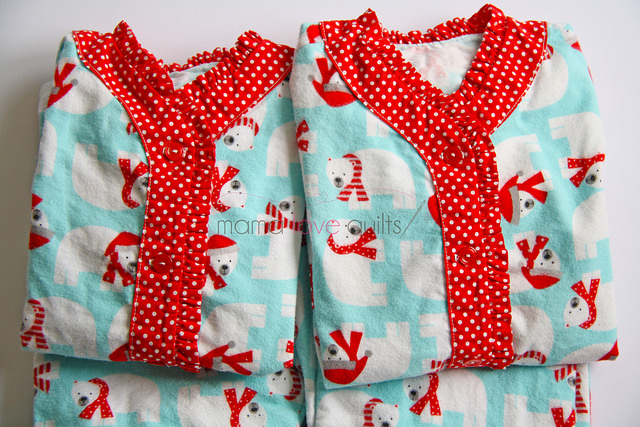 I'm thrilled with how the pajamas turned out and the girls were thrilled to have a new set of pajamas.
There were a lot of scraps left over. And since I already have a lot of scraps, I was determined to use up as much of the leftover fabric as possible.
What better way to do that than by making a quilt?
It had to be a quick quilt because I only had a few days to get it done before Christmas!
I used big pieces so that the top would come together quickly. I made a modern cross block from log cabin blocks, using the Modern Log Cabin Quilting book. But at 24″ it ended up being smaller than I wanted (my feet are shown for scale).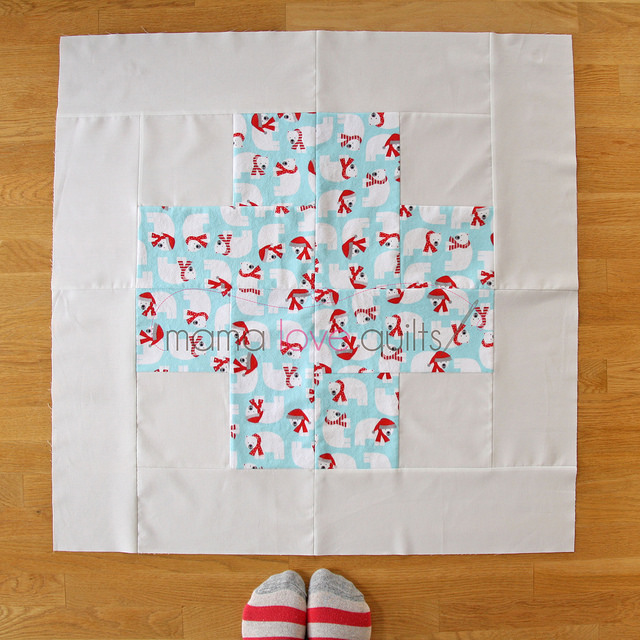 I then decided to make a Grecian Cross, or Greek Cross, block. I sized it to be a 36″ block.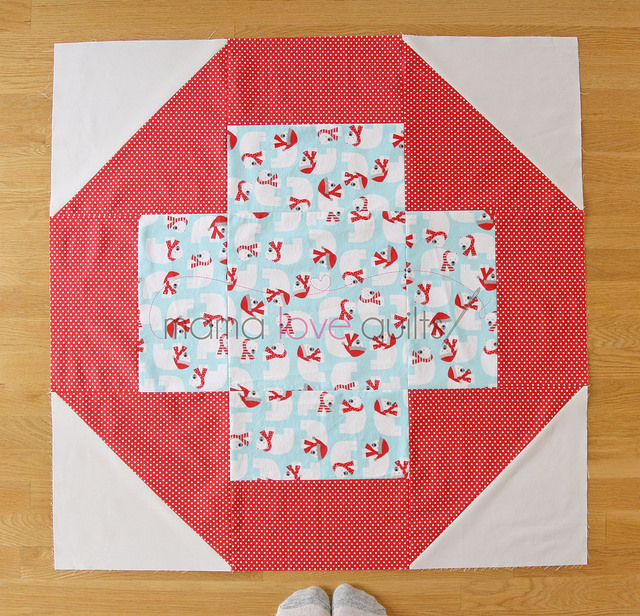 I added borders to make it larger.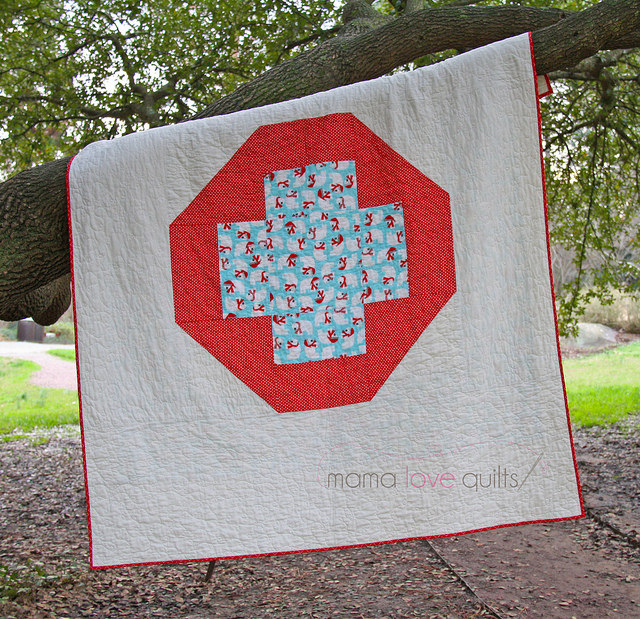 I used some of the flannel in the back too, along with the first cross block.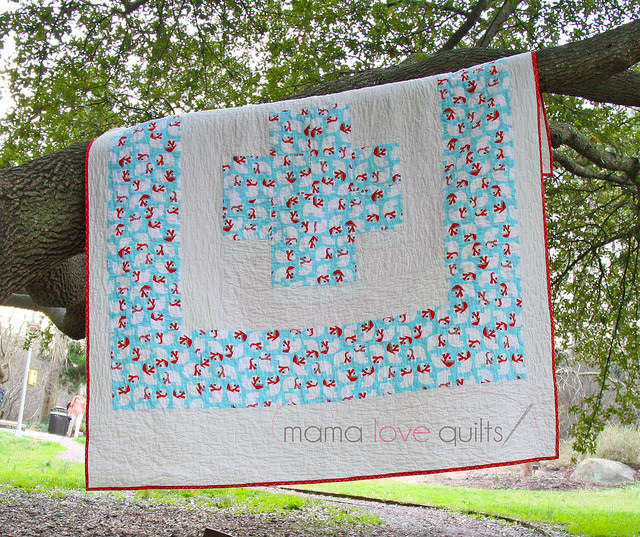 I quilted it with a loopy meandering stitch for a quick finish.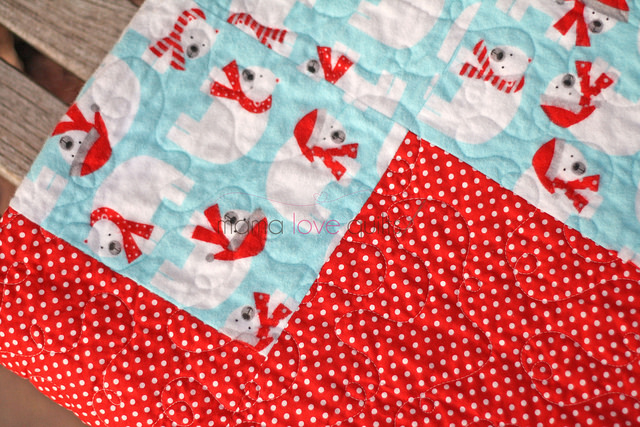 If you're ever in a rush and need to make a quick quilt, consider taking one block and super sizing it.
Now my girls have pajamas and a matching quilt. And I used up most of my scraps. I call that a win-win!