My stitching time has been in short supply these days, but I did manage to carve out a little time to make a few blocks for the #QuiltsforPulse charity quilt drive organized by the Orlando Modern Quilt Guild. You can find out more information on the OMQG website, but in brief, the OMQG is seeking quilt blocks and/or finished quilts to benefit the survivors of the Pulse tragedy and the families of the victims. You can also find out more information from the Modern Quilt Guild.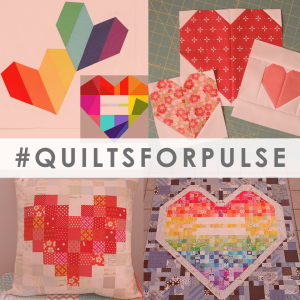 My guild, the Triangle Modern Quilt Guild, is chipping in and helping to make quilts to send to Orlando.
I made a few blocks using the heart block tutorial by Cluck Cluck Sew.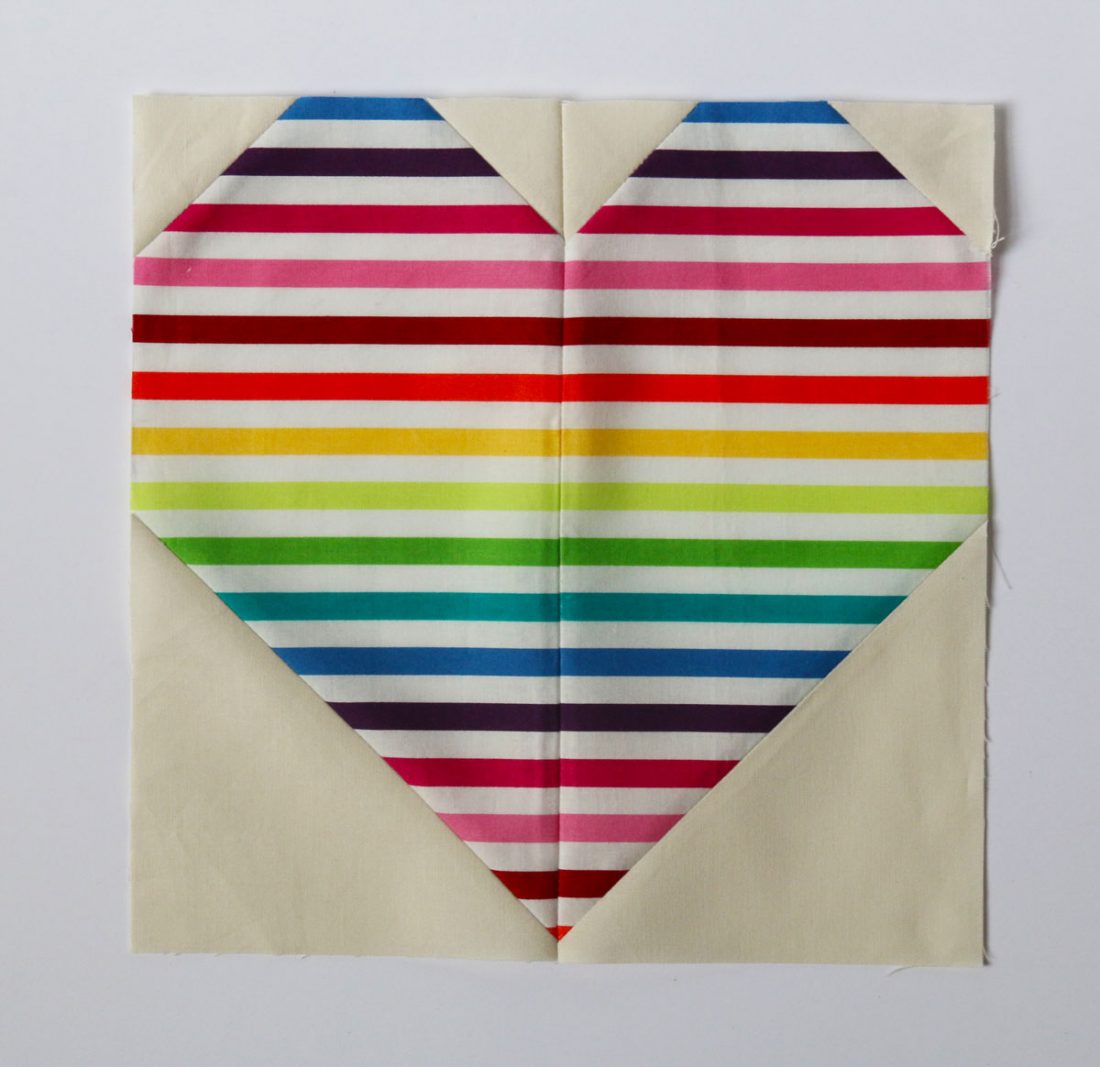 The tutorial is quick and easy.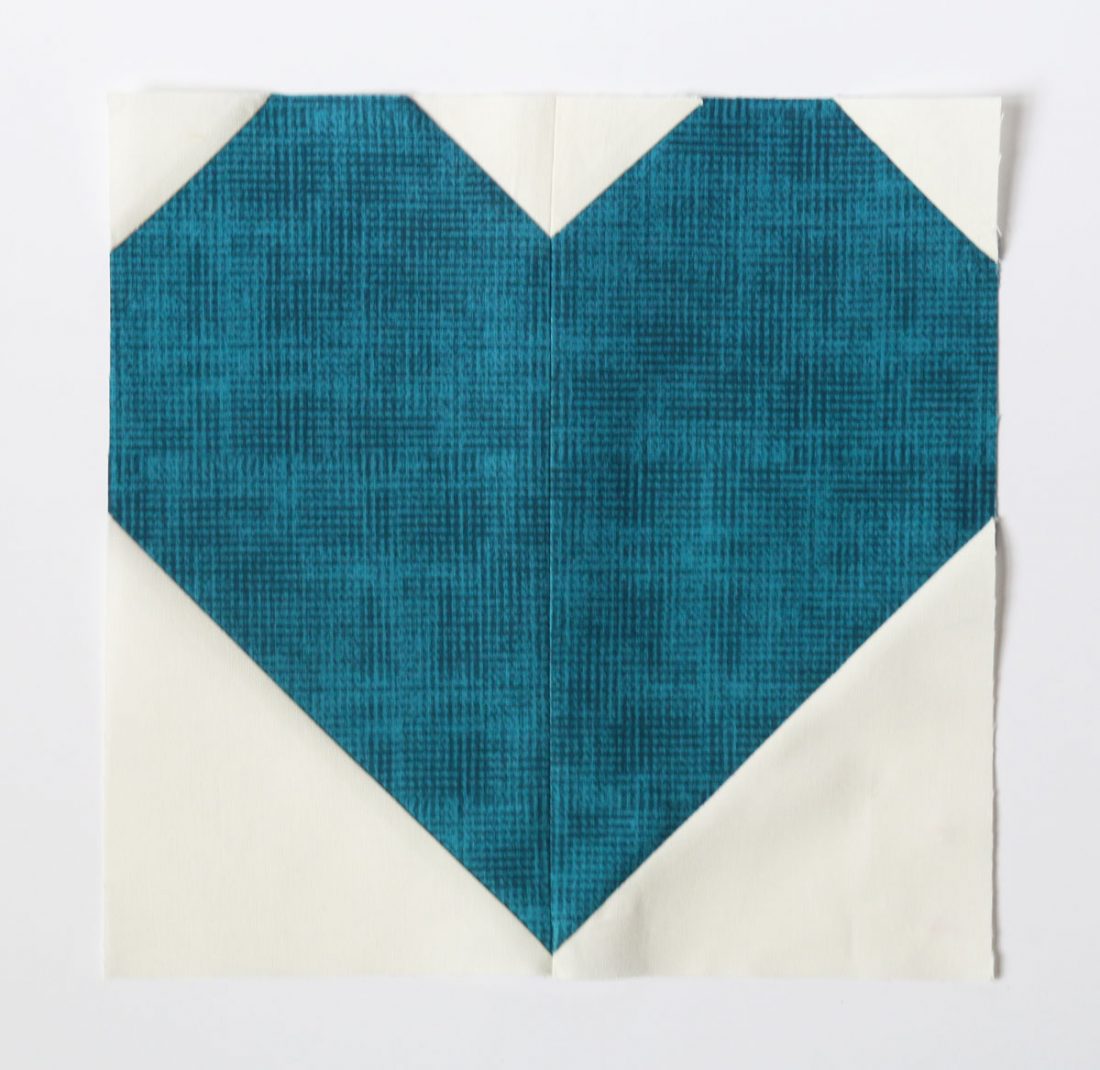 I definitely see myself sewing a lot more of these blocks in the near future.
If you're interested in helping out, there's a Pinterest board for inspiration.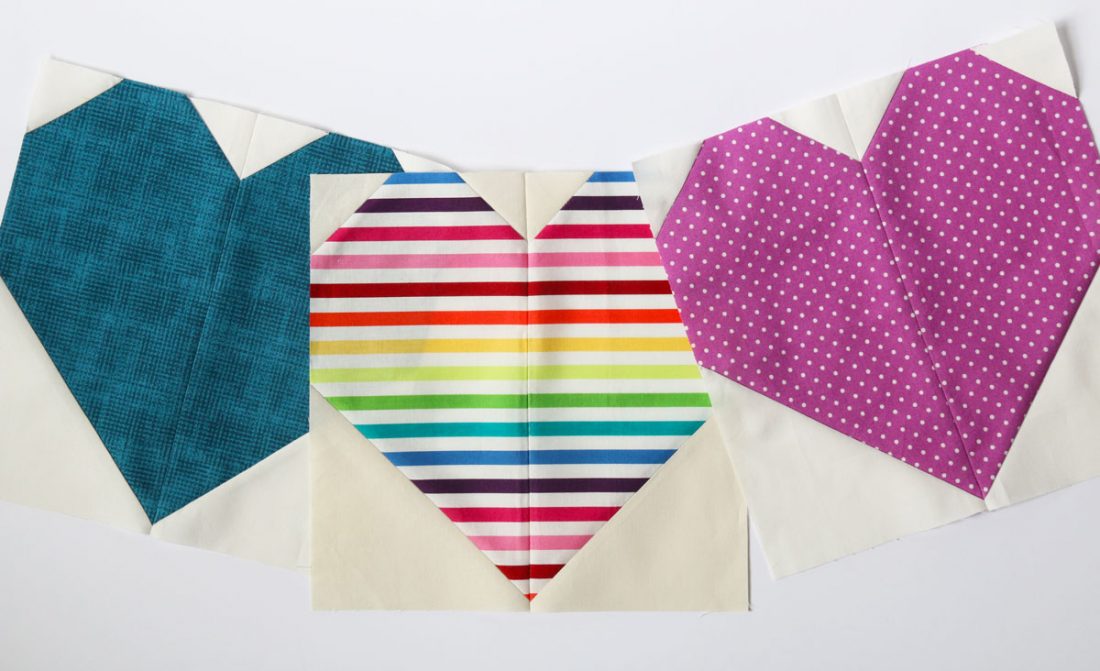 Let's show Orlando some quilty love!
In other news, please join me in congratulating Kate on winning a free Stash Builder Box.
Related: An easy way to get sewing goodies and support a cause + A Giveaway!