Allow me to introduce to you, Jagged Stars 2! The pattern is from my first magazine publication in the Modern Quilts Unlimited Fall 2013 issue.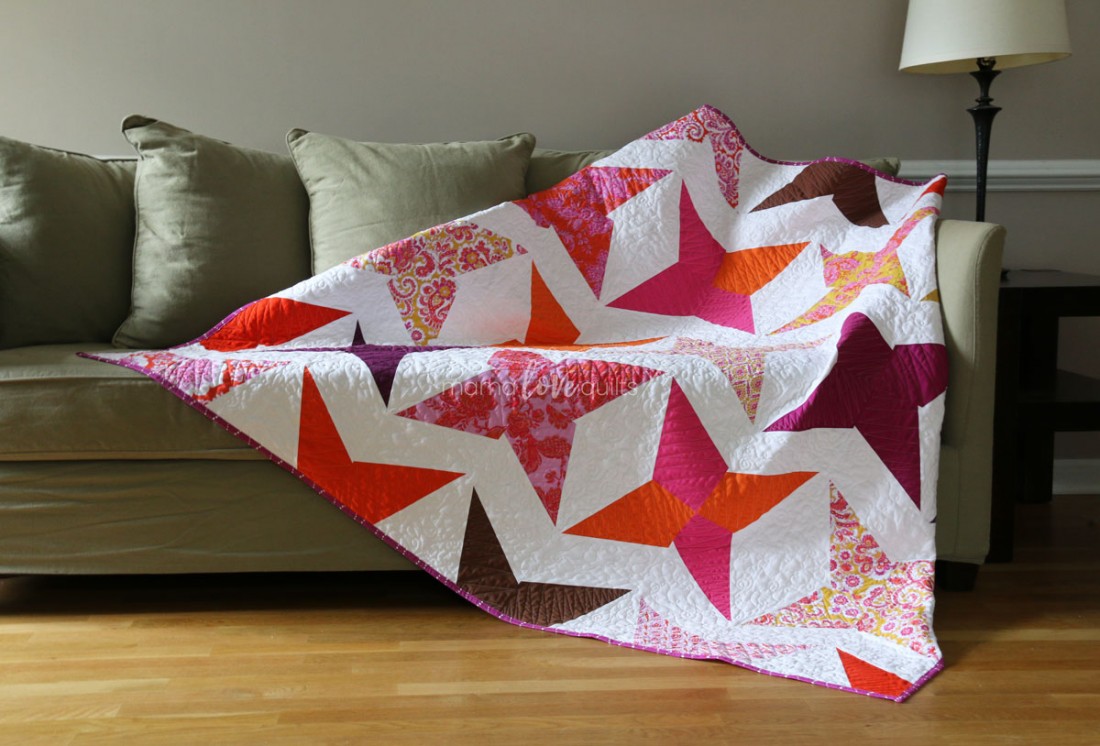 Related: First Magazine Publication
I made the top as a test of the pattern, but it took the 2016 Finish A Long for me to find the motivation to turn the top into a finished quilt!
Related: Finishing Along Goals
I was stumped for a while on how to quilt it. I initially was going to quilt an all-over flower design to mirror the floral fabrics in the quilt, but I decided against it because that would have taken a while and I wanted some way of highlighting the stars.
I ended up doing zigzags in the stars, which gave me a chance to practice using my ruler with my long arm. I was surprised at how quickly the quilting went.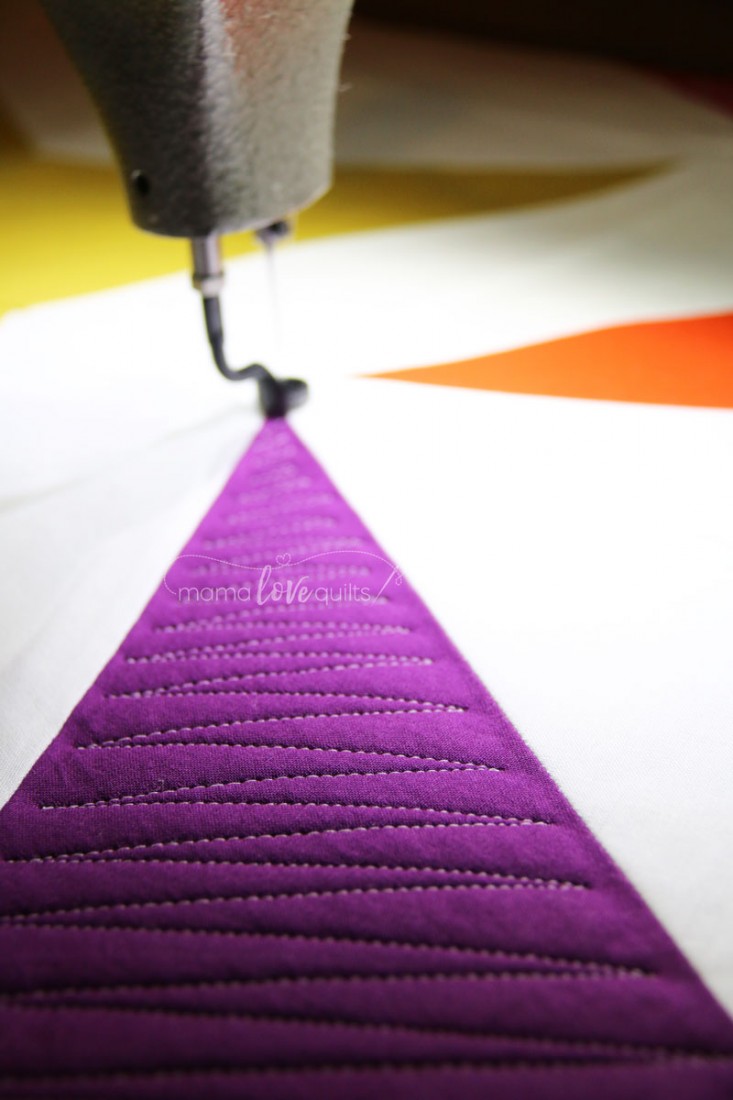 I decided to fill in the background with a loopy meandering design.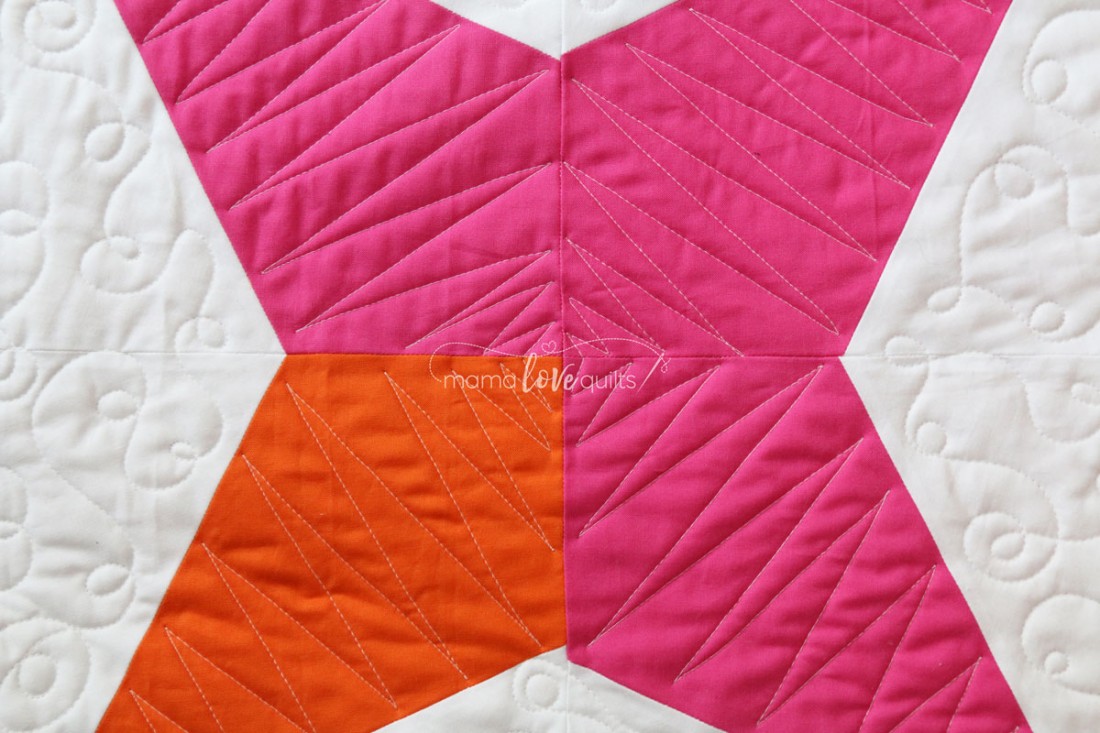 The quilting is less dense than I usually do and it gives a nice drape to the quilt.
I went with machine binding in the interest of time.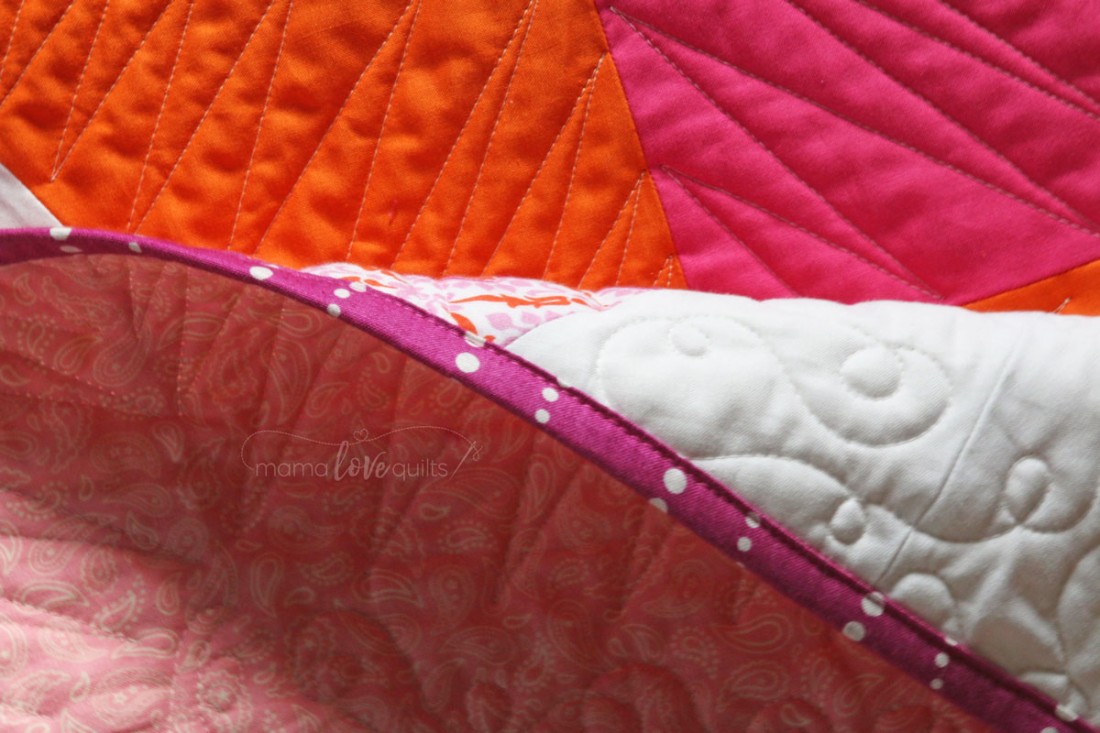 This quilt has been three years in the making and I'm so glad to have it done. With this quilt done and Sun Rays done, I completed two of my three Finish-A-Long goals. I'm calling that a success!
Linking up to 2016 FAL and Finish It Up Friday!