A couple of weeks ago, I went to my guild's annual retreat and had a great time.
One of the sponsors, Cone Denim of Greensboro, North Carolina, generously donated a lot of denim fabric scraps.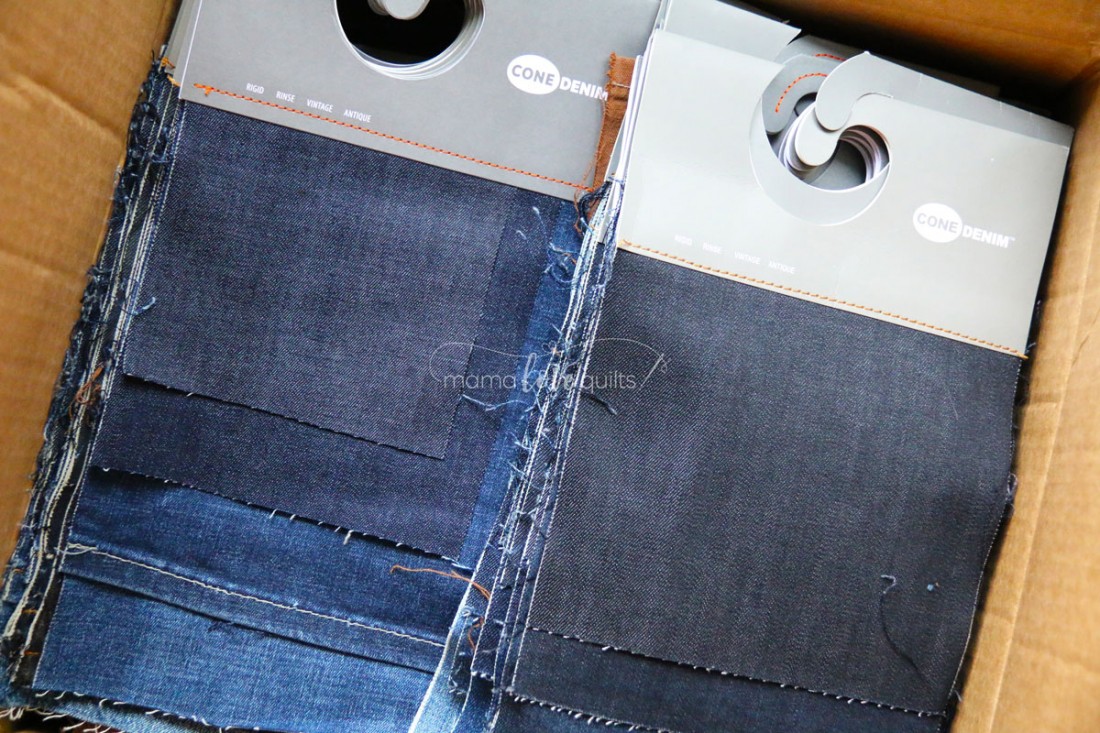 While at the retreat, I used some of the denim scraps to make quarter circle blocks as part of a class taught by Melanie Tuazon.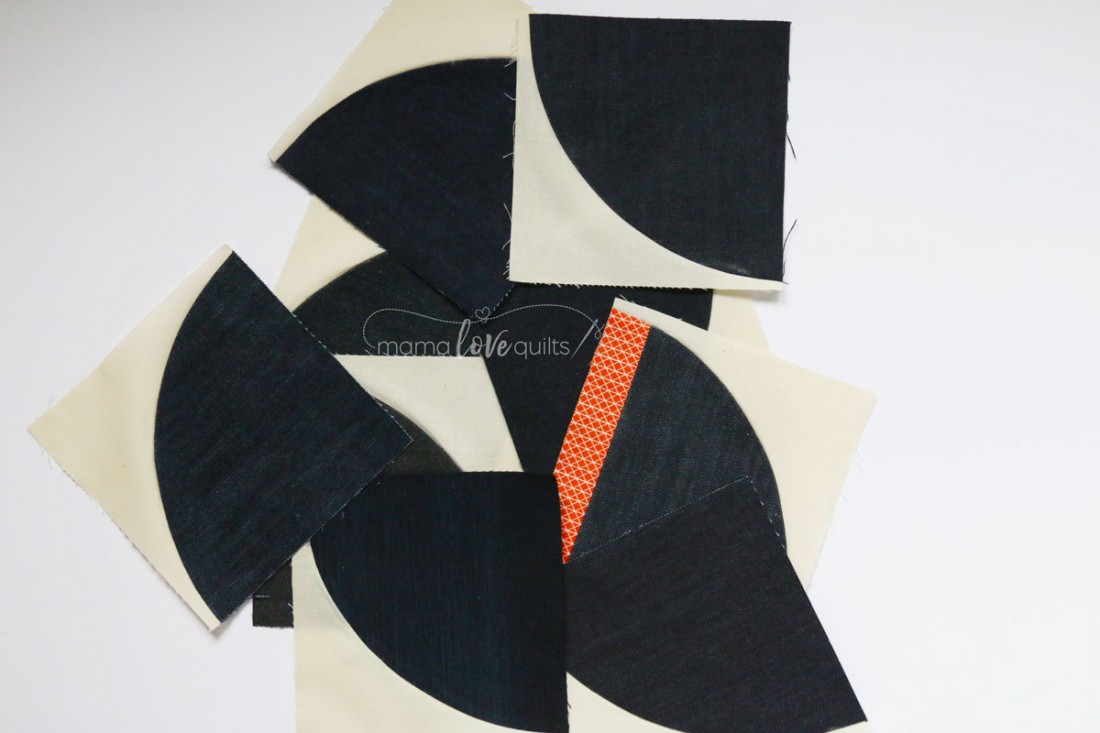 Then I started playing with some of my scraps and the denim and made a few improv blocks.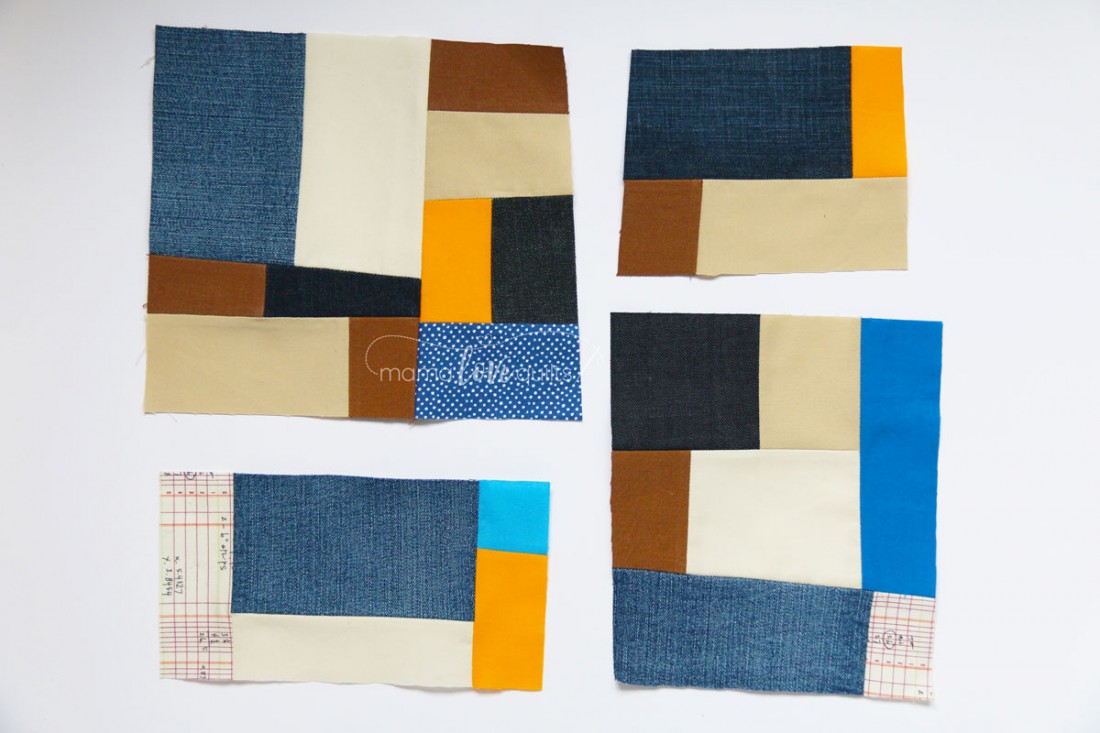 I have no plans yet for either sets of blocks, but it was nice to sew with the denim. I was surprised that even though the denim was heavier than regular quilting cotton, the two types of fabrics played nicely together, even when I was sewing curved seams.
I took home more denim than I will probably use so I could share some with one lucky reader. Would you like to win some of these denim scraps?
I'm giving away as many scraps as I can fit in a flat-rate envelope to one lucky reader anywhere in the United States. I'll even cut off the hanging tags so I can fit as many scraps as possible into the envelope.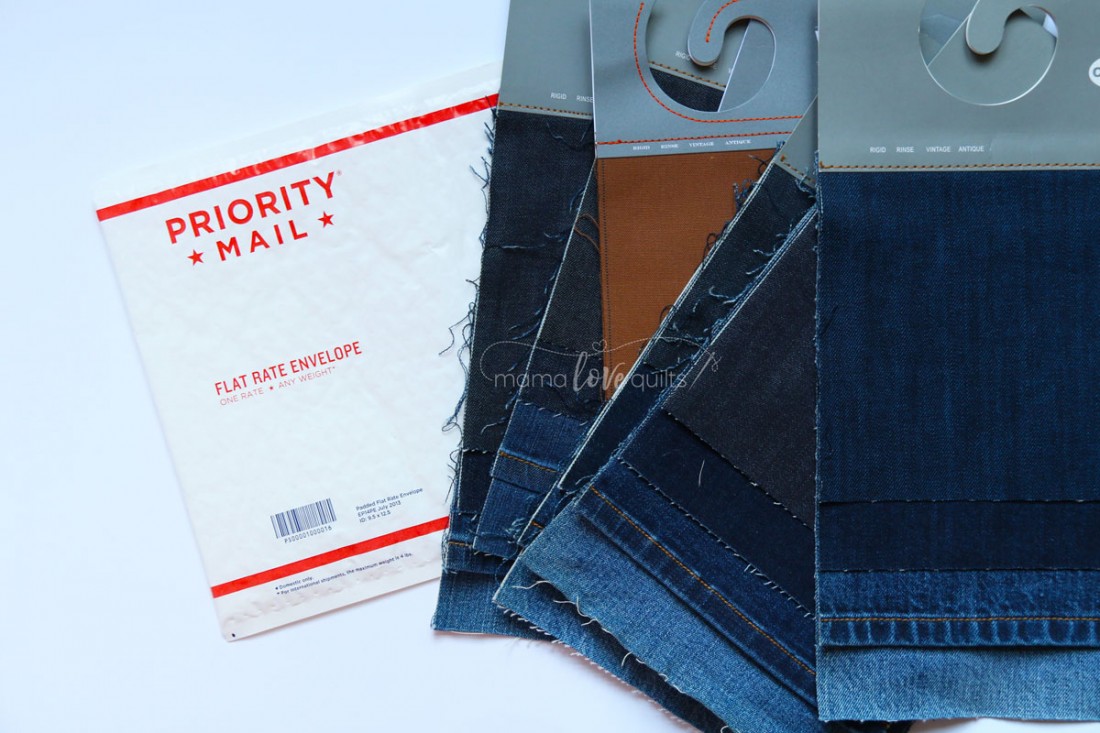 If you'd like a chance to win, leave me a comment telling me what you would make with the denim. If your answer is "a quilt," please say what kind of quilt design you'd use (I'm curious!).
I'll leave the giveaway open until Sunday, April 10th at 9 p.m. Eastern time. I'll use random. org to select the lucky reader. Please be sure that you have a valid email address so I can contact you if you are selected.
Good luck!

The giveaway is closed.