…you always remember the first time.
First kiss.
First date.
First time your quilt is published in a national magazine!
I came home yesterday to find the Fall 2013 issue of Modern Quilts Unlimited in my mailbox waiting for me.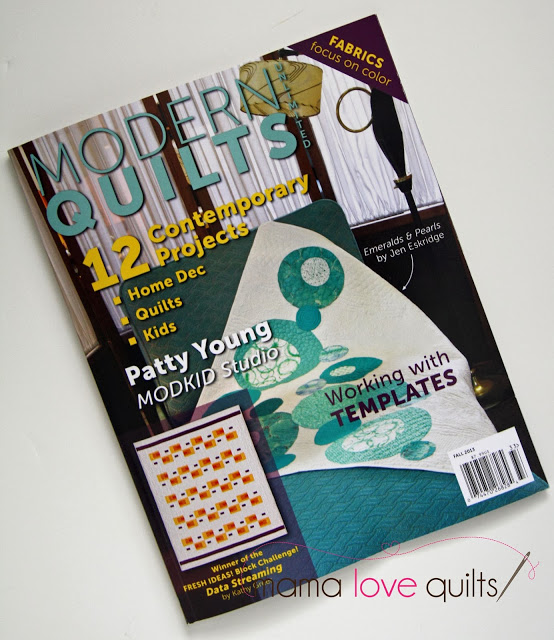 Inside was this little baby.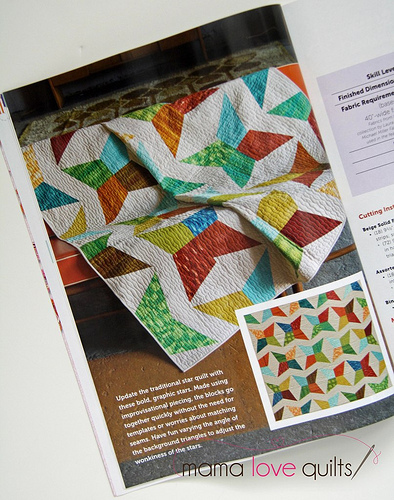 Her name is Jagged Stars.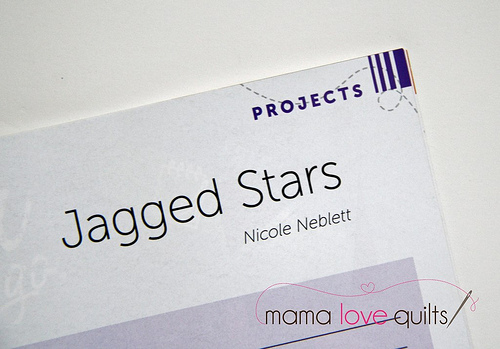 I made her earlier this year and shipped her off to the MQU folks. It looks like they took good care of her and gave her a nice sofa for her photo shoot.
When MQU accepted my quilt, I knew the day was coming that I would see it in print. Now that day is here, I'm humbled to see my handiwork dolled up on the glossy page. It is a first I won't forget.