Hello dear reader,
Would you believe it's taken me almost 2 weeks to recover from QuiltCon?!? It was a blast!
While I was there, I had the pleasure of taking a class with Denyse Schmidt. Here we are holding a couple of my blocks to make her Proverbial Quilt pattern.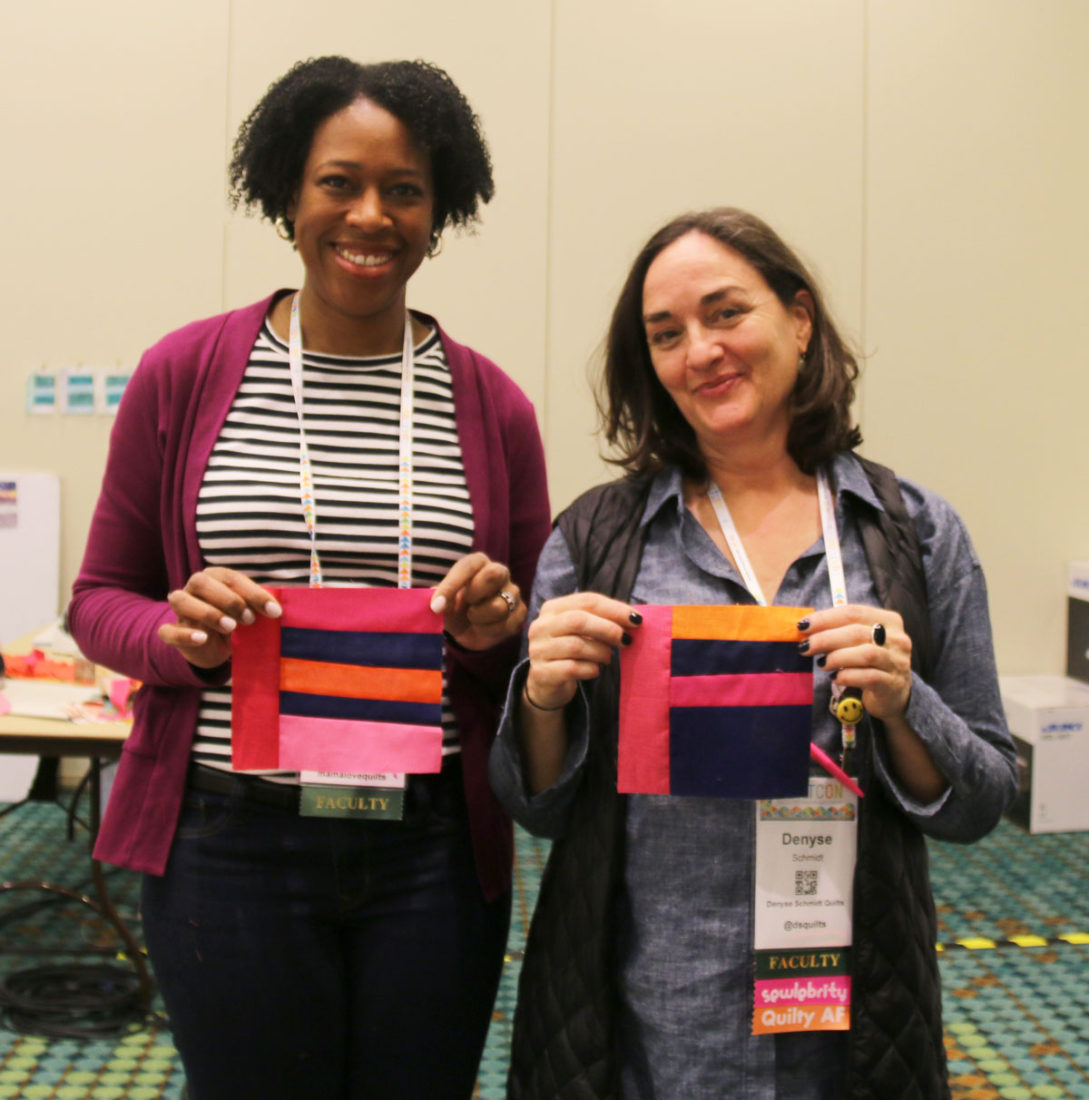 At some point, I will make a quilt that says, "For we live by faith, not by sight."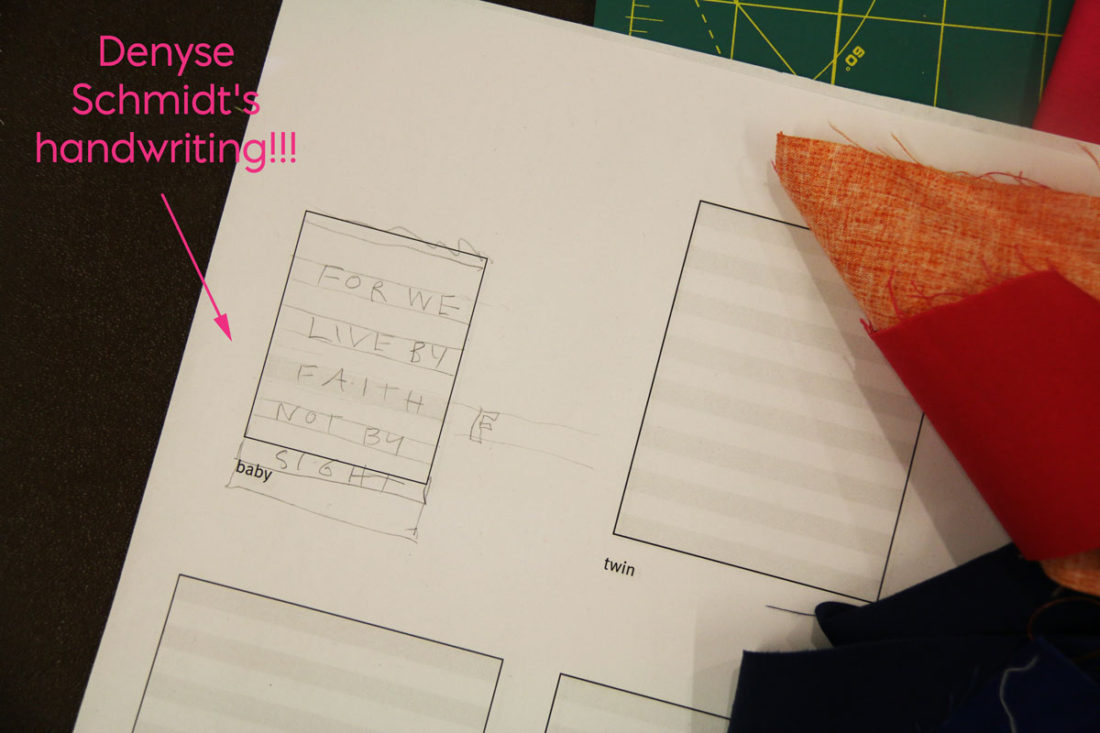 In addition to taking a class with Denyse, I had the honor of teaching at QuiltCon for the very first time!
I taught my Big and Bold workshops on large-scale freezer paper piecing. I had two wonderful groups of participants.
Related: Big and Bold Quilt Making: A Look inside a Mama Love Quilt Workshop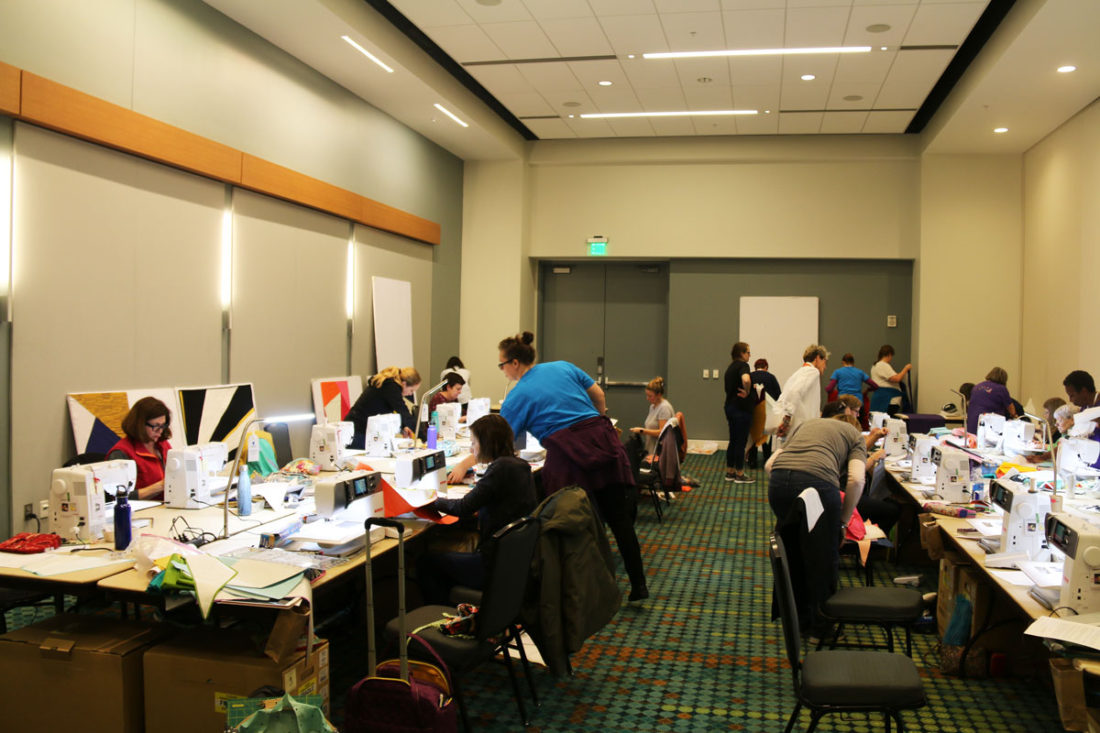 Everyone was so engaged and focused. It truly was an honor for me to work with these lovely, talented folks.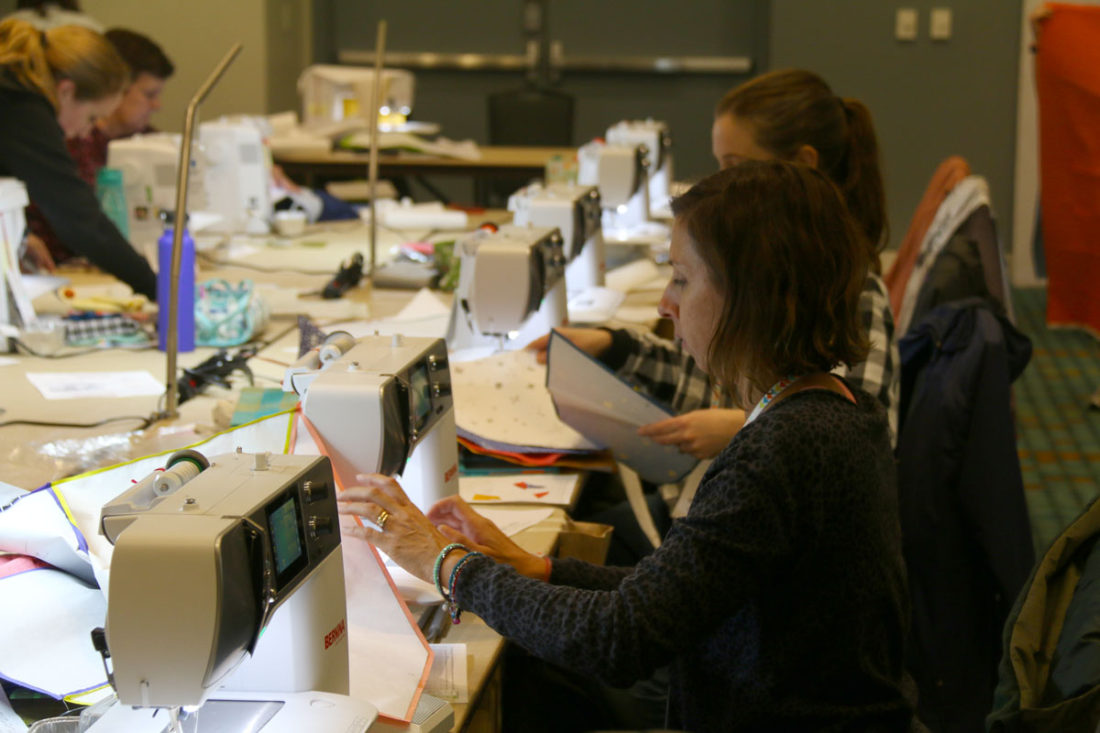 Here is the sample quilt I made for the workshop.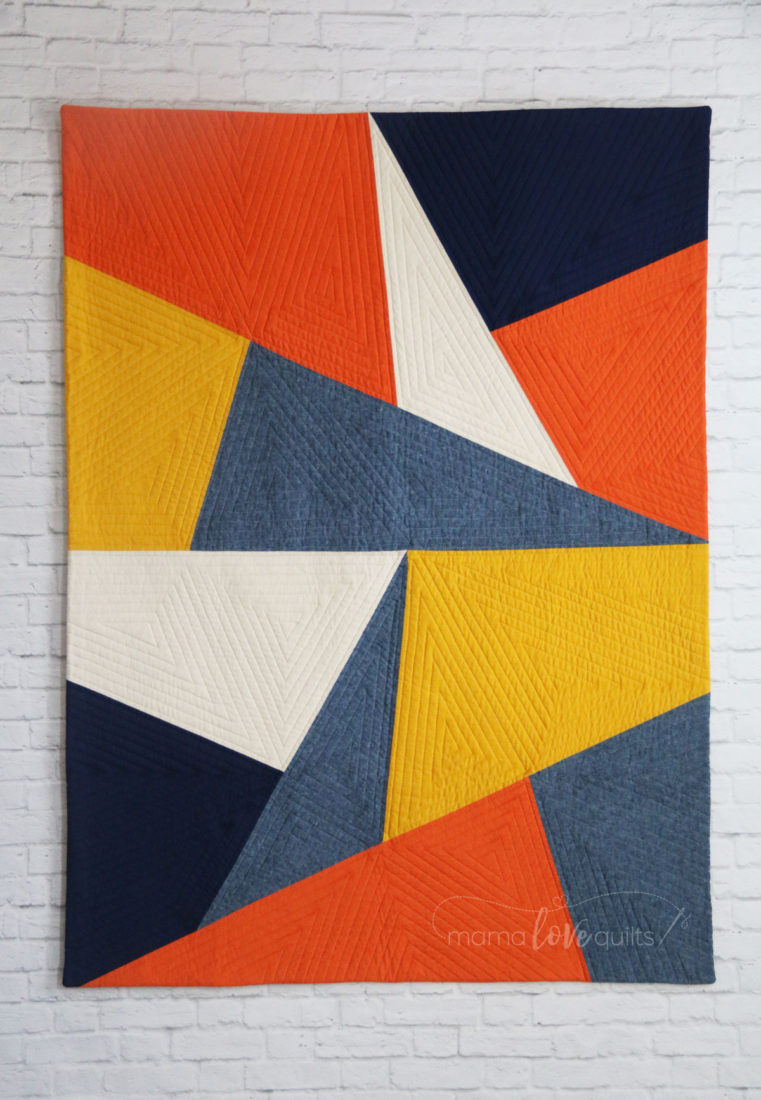 One of the things I love about this technique is that you can have a finished quilt top in no time. Because of the size of the pieces, the quilt comes together pretty quickly. Many people in the workshops walked away with a finished top!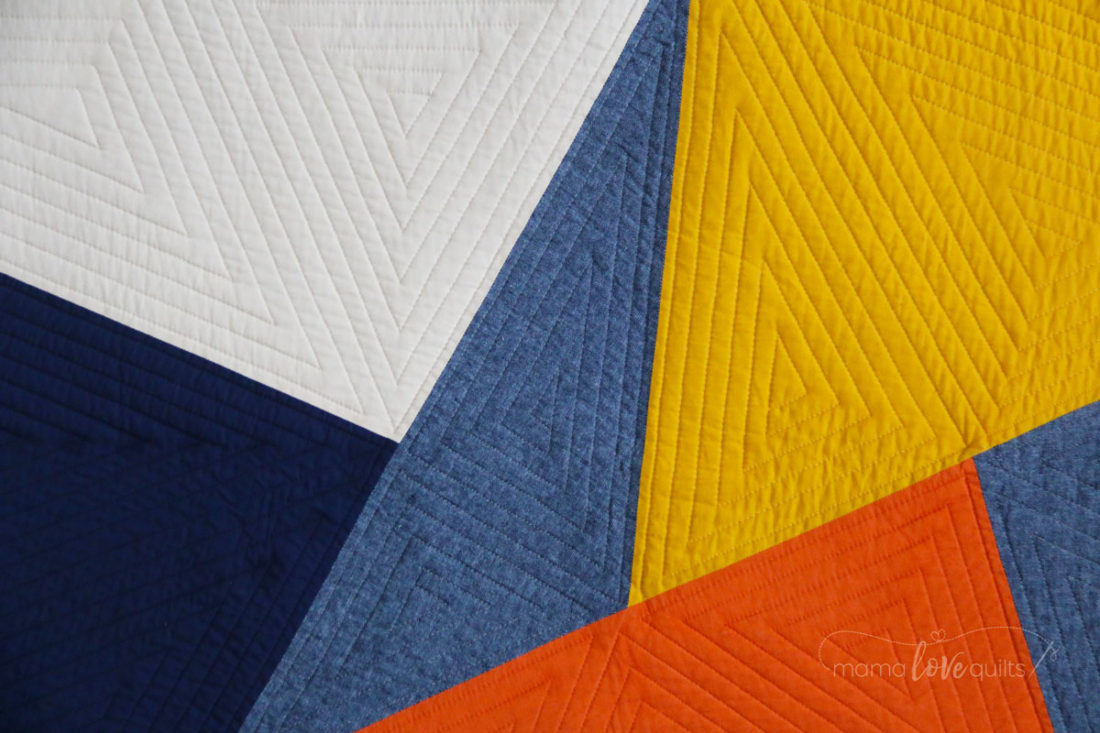 For the quilting, I opted for straight lines that were about 1/2″ apart. I was going to do my go-to echoing of the shapes, but at the last minute, I changed my mind and decided to do something different. I marked random triangular spirals and echos in the individual pieces. I let the individual shapes determine the kind of marking.
I'm pretty happy with how the quilting turned out. I think if I had to do it over again, I would make the lines 1/4″ apart. There's something about narrowly spaced lines that makes my heart sing.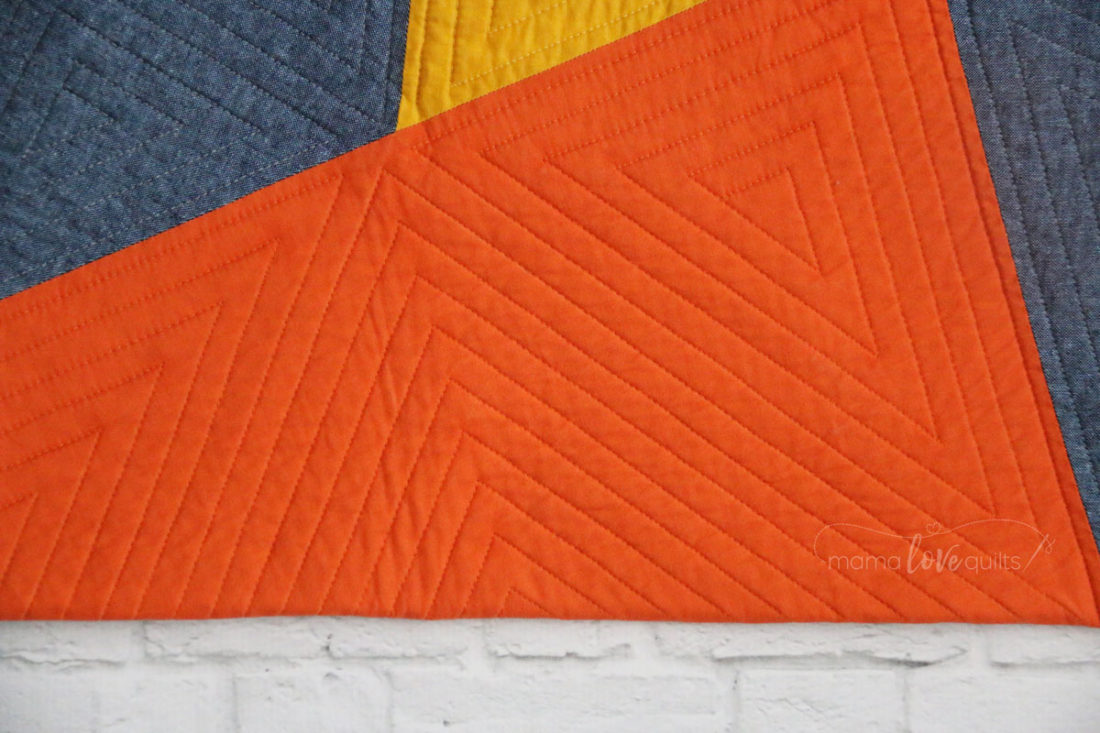 Here's a look at the back of the quilt. If you look closely, you'll see different colored threads, matched to the threads I used on the front of the quilt.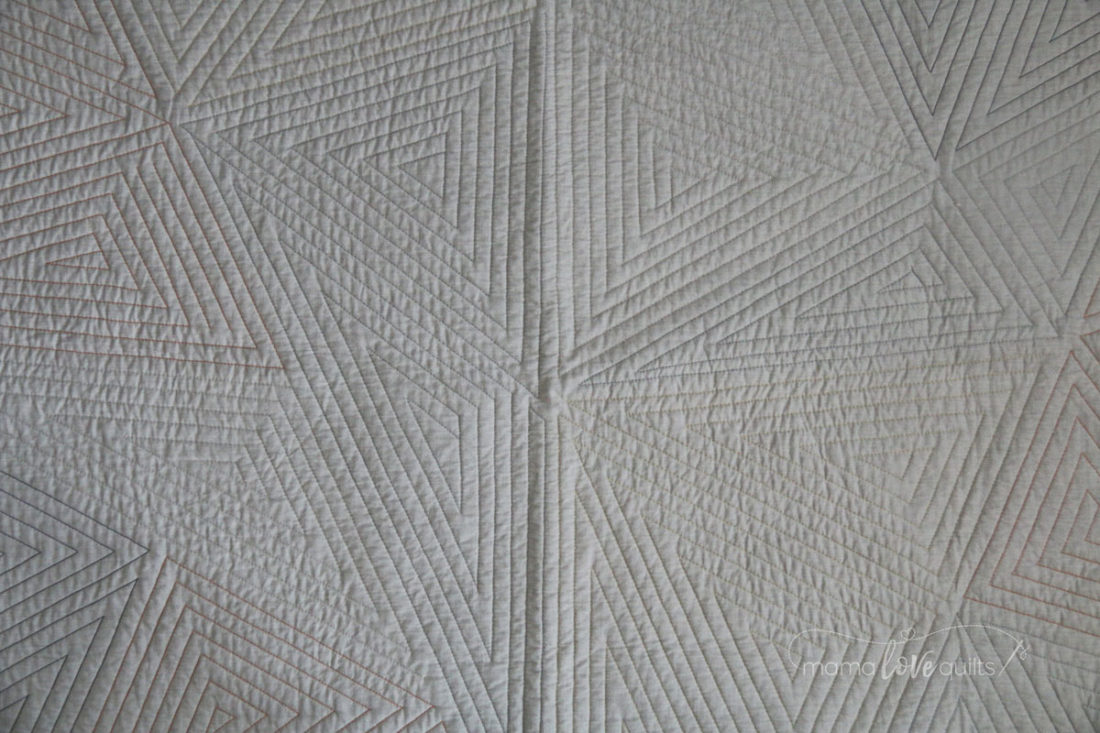 I used facing to finish the quilt. I didn't want a binding to interrupt the edges of the quilt and I was not up for piecing the binding to match the fabrics on the sides of the quilt.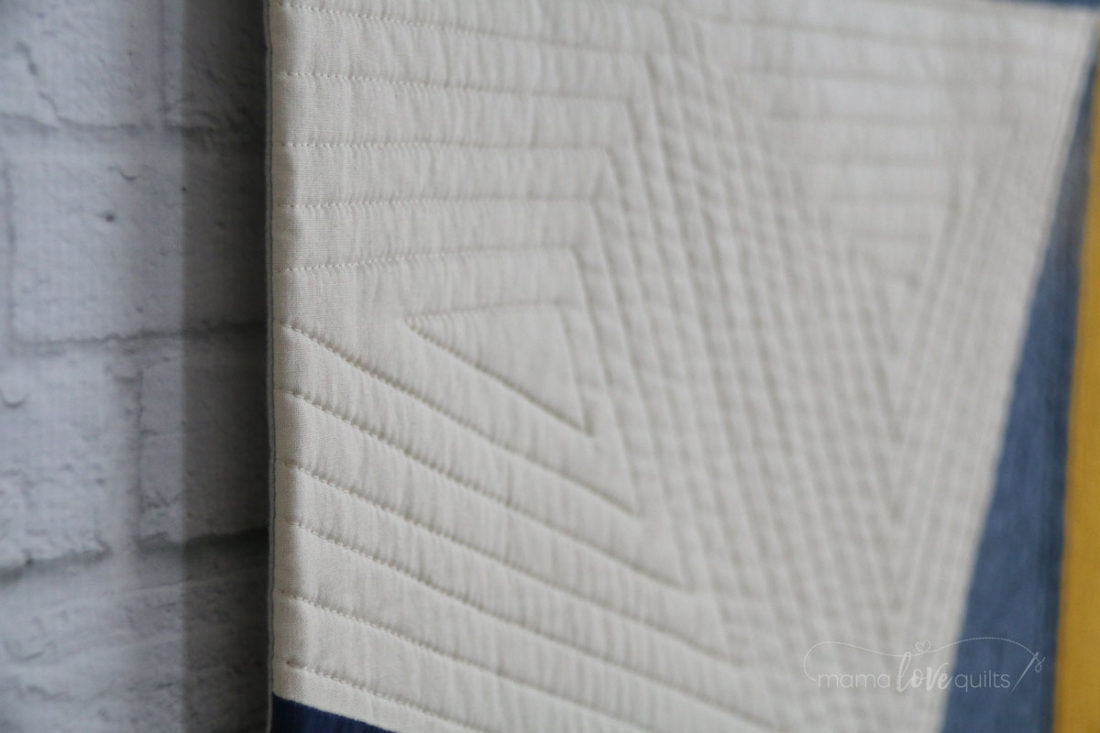 This was my first time facing and I clearly have some practicing to do at the corners, but that's how we get better. Am I right?!?
So now that I've recovered from QuiltCon, it's time to figure out what's next on my stitching list!