I recently had the pleasure of teaching my Big and Bold Quilt Making class on large-scale freezer paper piecing to members of my quilt guild, the Triangle Modern Quilt Guild.
Related: Want to Learn Big and Bold Quilt Making?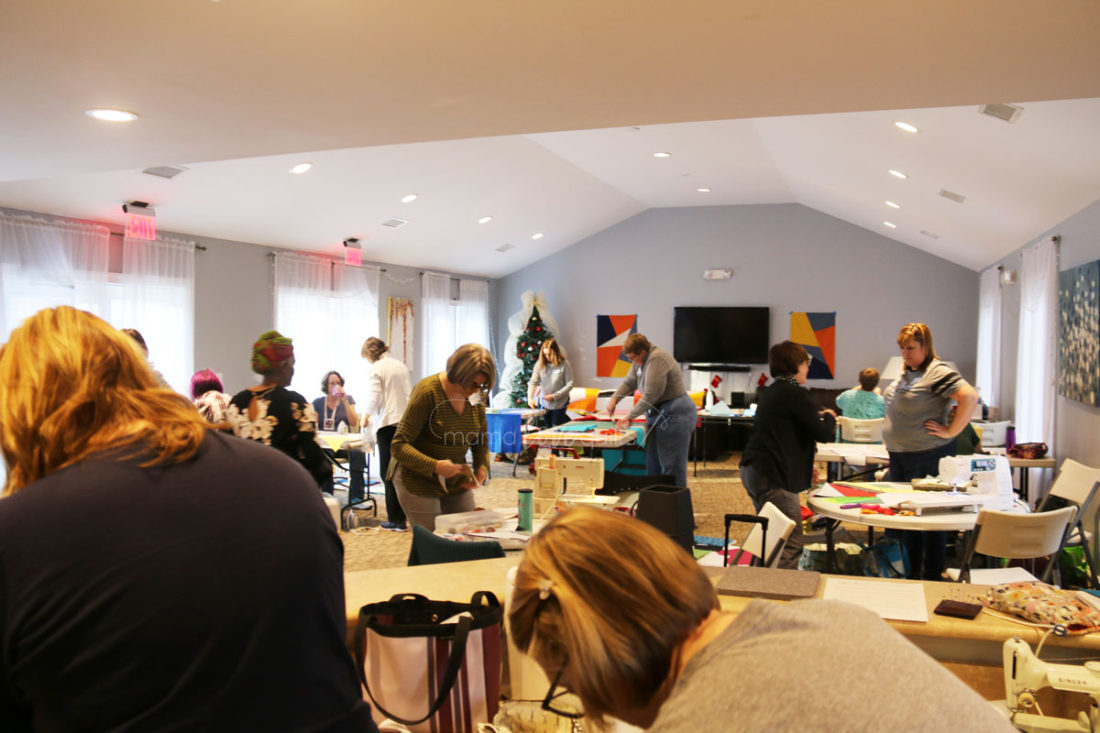 Many of the participants came with a sketched design they wanted to translate into a quilt.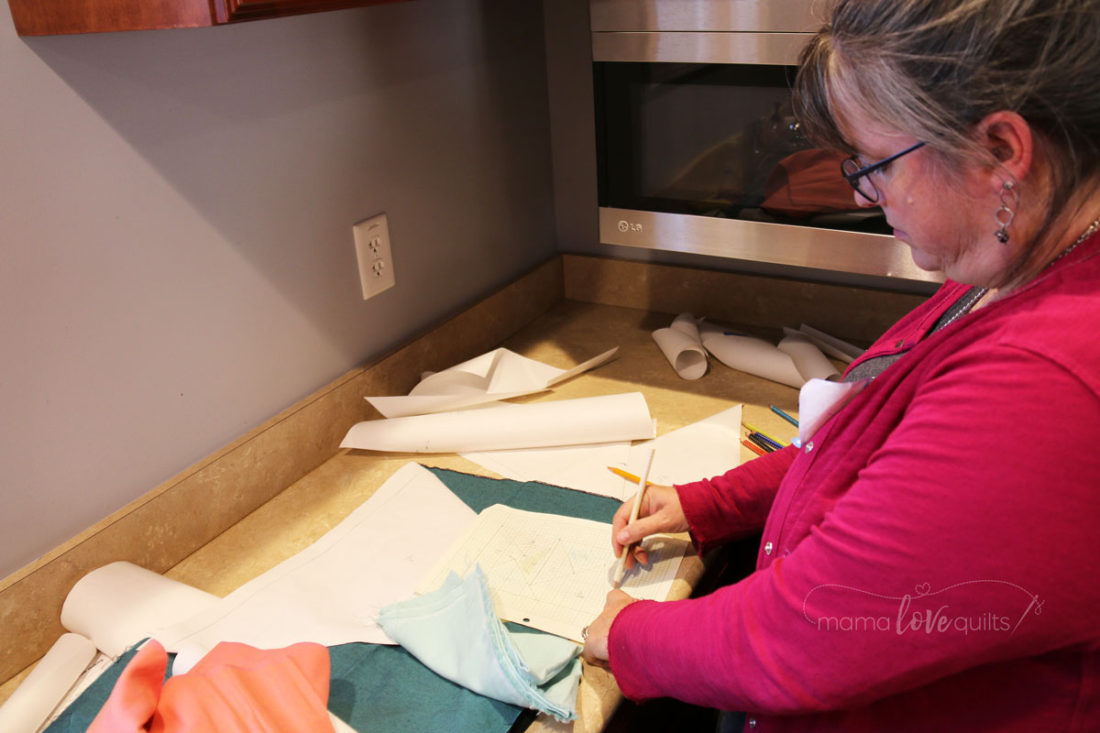 For those without a design, I shared a sketch of one of my quilts that they could use to learn the technique.
These talented women picked up the technique of using the freezer paper quickly.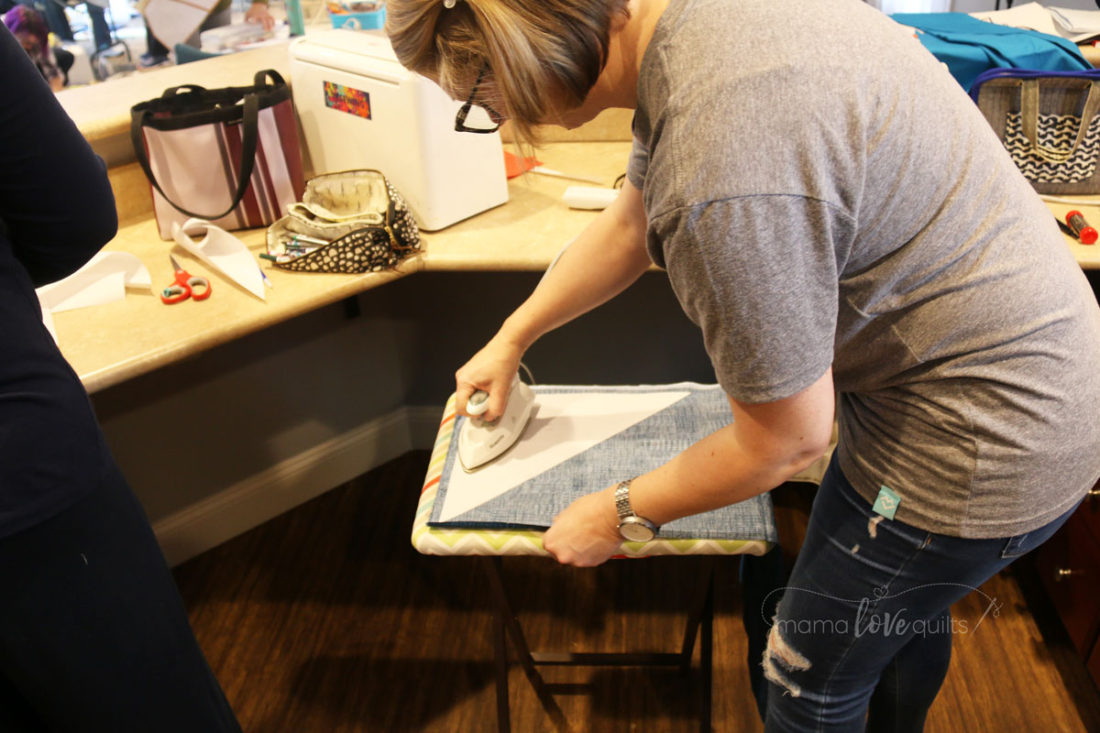 Many of them left the workshop with a finished quilt top.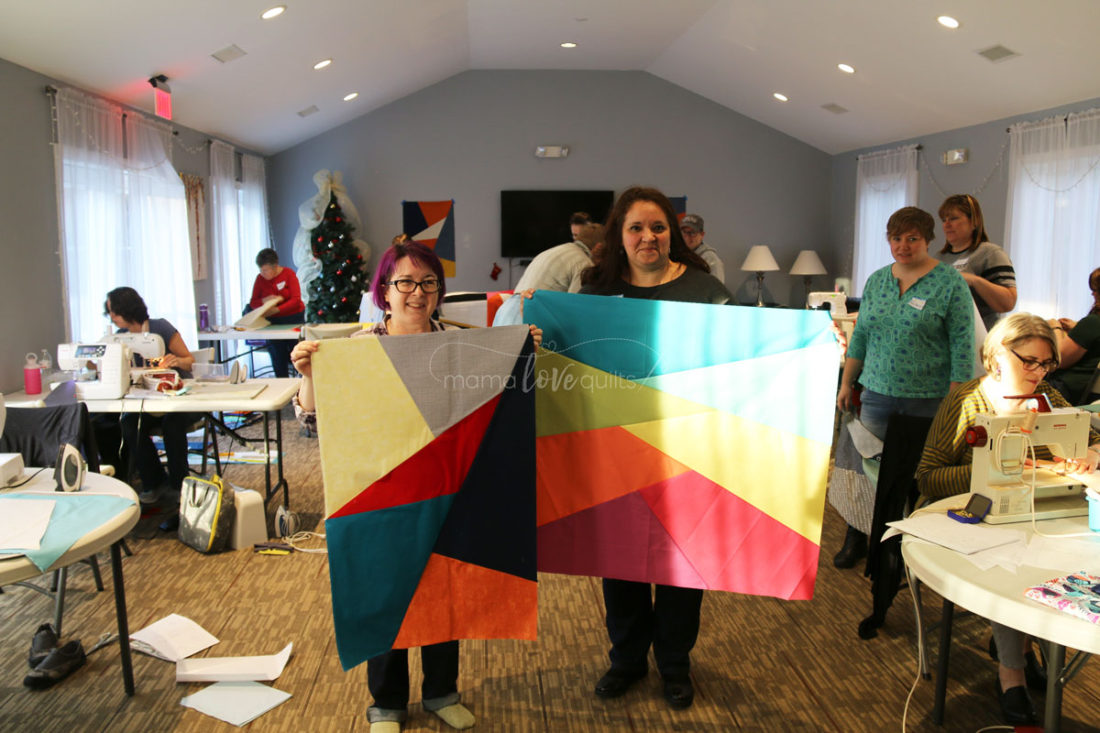 One of the women is planning to turn her top into a pillow!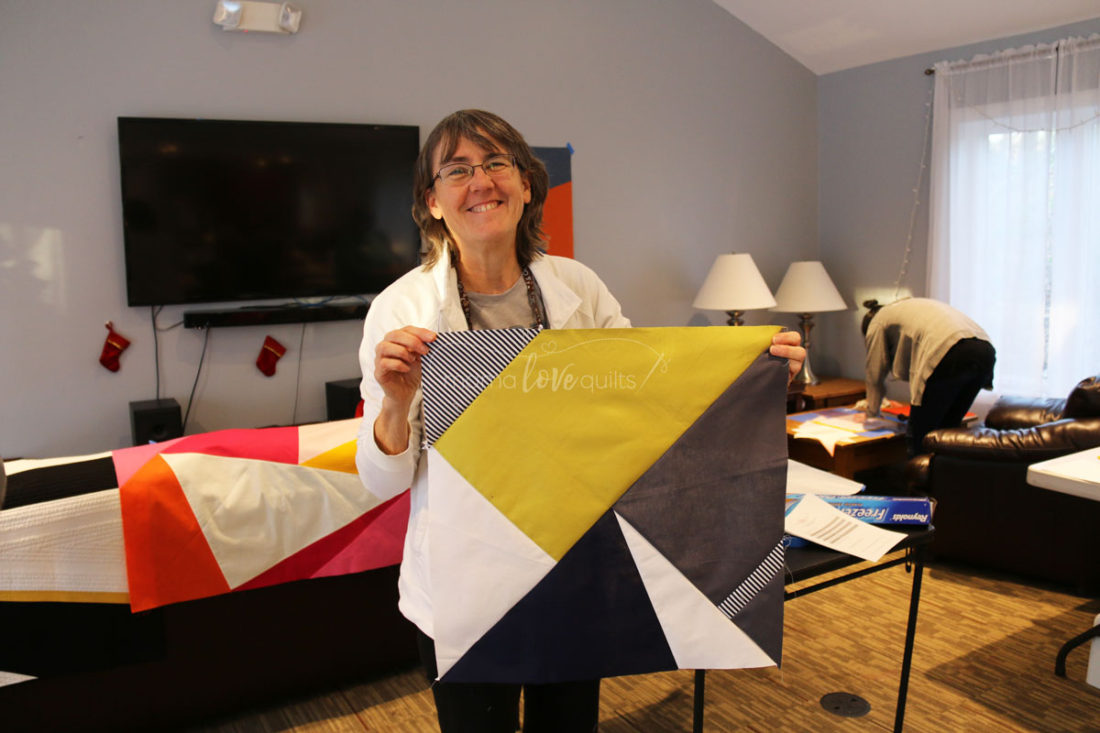 If you are interested in having me teach this workshop to your local quilt group or if you are interested in one of my other workshops, feel free to reach out.
Related: Mama Love Quilt Workshops
I'll be teaching this workshop at QuiltCon this year in Nashville, Tennessee. I can't wait!