Have you ever wanted to make bold, geometric quilts with large, irregular shapes, but didn't know how to piece them? How about sewing together large pieces with odd angles? If you answered, "Yes!" to either question, then you're in luck! I'll be teaching two sessions of Big & Bold Freezer Paper Quilt Making at QuiltCon in 2019!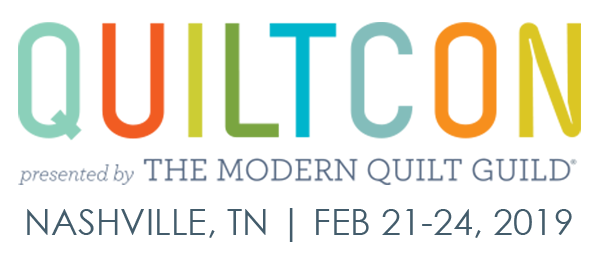 I'll be teaching how to use freezer paper to sew together large, irregularly shaped pieces. Freezer paper piecing makes sewing together large triangles, or any kind of irregularly shaped pieces, easy and quick. Plus, using freezer paper means you can sew more accurately and with less distortion of the fabric.
Here is a sample I made using this technique.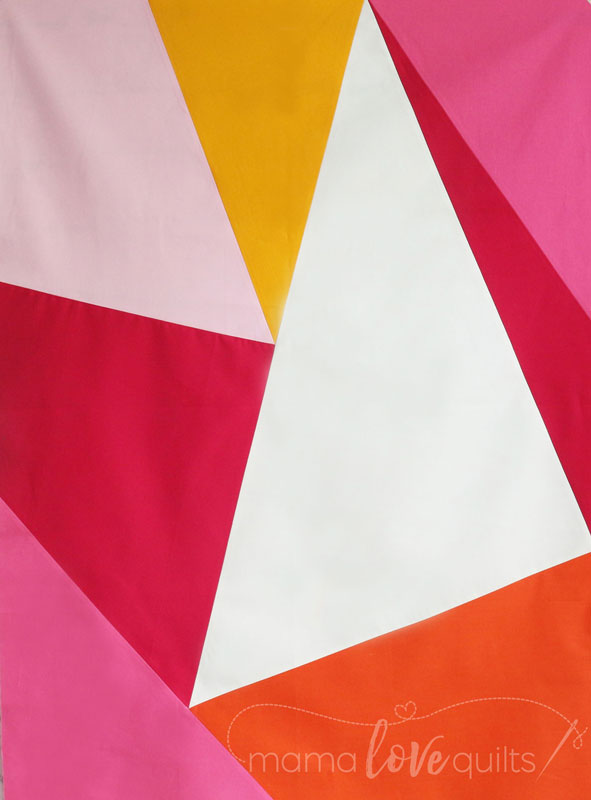 See all those differently sized and irregular shapes? They are easy peasy to make with freezer paper!
In  the workshop, we'll also discuss modern quilt design elements, like asymmetry and negative space, to give your quilt-making a distinctly modern aesthetic. You'll leave the workshop with a technique that will allow you to make one-of-a-kind modern quilts. With freezer paper piecing, the design possibilities are endless!
I'll be teaching on Thursday, February 21, 2019 from 6-9 p.m. and Friday, February 22, 2019 from 6-9 p.m. Register using codes FDP 201 or FDP 202. Registration opens on June 26 for members of the Modern Quilt Guild and July 10 for non-members.
Check out the QuiltCon catalog  or click on the photo below for more information.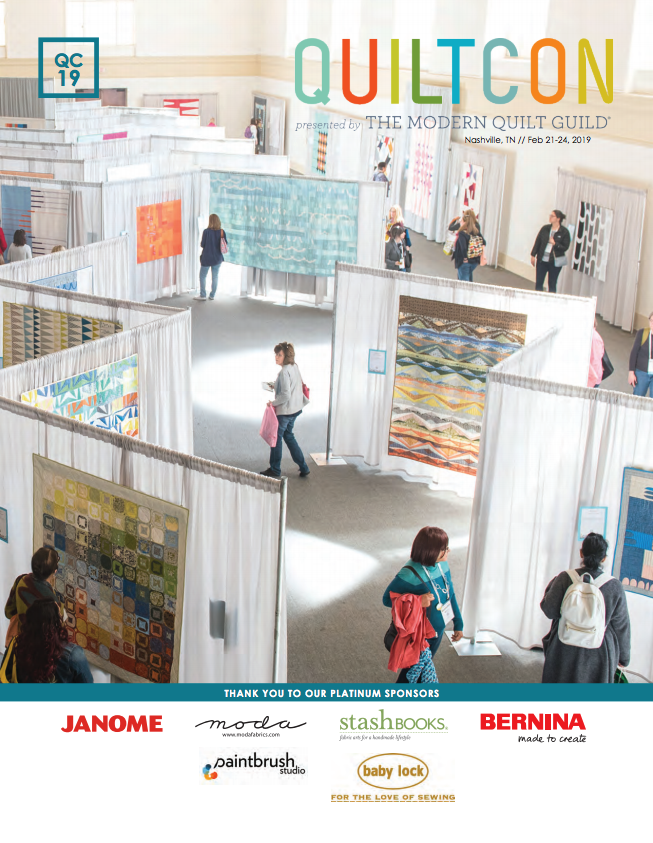 And if you're curious about what taking a workshop with me would be like, check out this post for an insider look at a Mama Love Quilts workshop!
Please let me know if you have any questions. I hope to see you in Nashville!