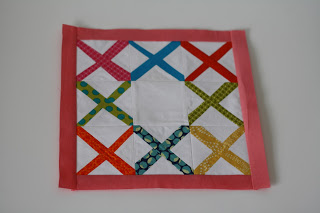 Since we're making siggy blocks for
Kersten
, I made a mini-version of the Missing Your Kiss block and signed it in the blank square. The siggy block measures 5."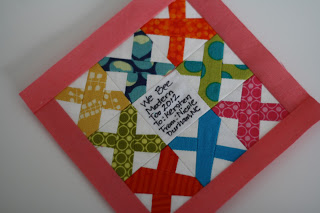 That was my second try at the siggy block. On my first attempt, I made a mistake and cut the squares too small. I decided to turn them into this pincushion.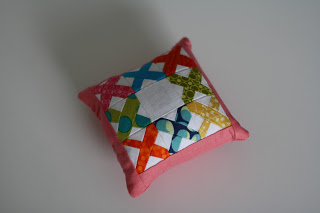 It measures 4." I figure you can never have too many pincushions, right? And how cute will that be for Kersten to have a pincushion that matches her quilt. But, shhhh don't tell her. It's a surprise.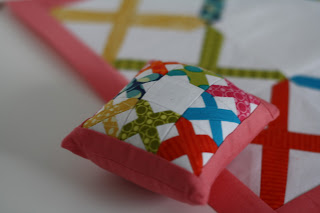 Now, that's all done I can ship them all off to Kersten.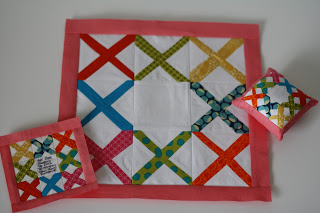 EQ7 training update:
I worked on the second tutorial last night. After the tutorial, I played around and came up with this.
Isn't it pretty? I was pretty impressed. Of course, I don't know what I'd actually do with it or how to translate it into a quilt, but I'm getting there. Tutorial by tutorial…