While working on that big quilt for so long, I let my sewing room get out of control with scraps, batting, and trimmings all over the place. After finishing the quilt, it was time to clean up.
As I was cleaning up, I discovered a few string blocks that I had made when I was trying to come up with ideas for
Bird Park
. Here they are on my design wall.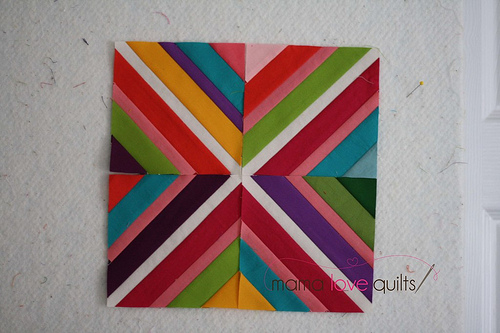 I think I will make a few more and turn them into a mini.
After I finished cleaning, my almost 4-year old walked in, saw the cleared table tops and floor, stopped and said, "What happened here?!?"
It's not often I take time to tidy up after a project. I'd rather spend the time sewing. The chaos has to get really bad for me to make tidying up a priority.
So, what's your style? Do you clean up as you go along or wait until chaos reigns?