I'm still making progress on my little scrappy quilt. I'm almost done, but not quite. Still, I was itching for a finish, so I stitched up this mini.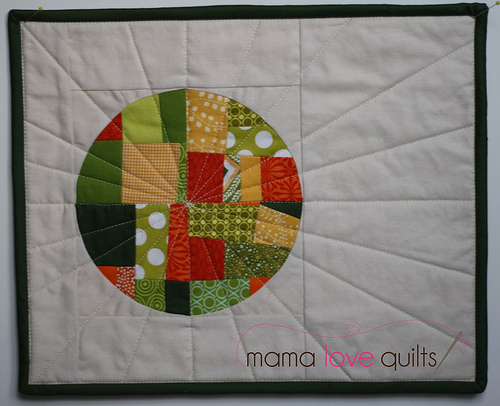 It's an idea I wanted to try out for my partner in the Modern She Made swap. One of the rules is that you have to include a circle in whatever you make for your partner. I know she likes improv. So why not an improv circle?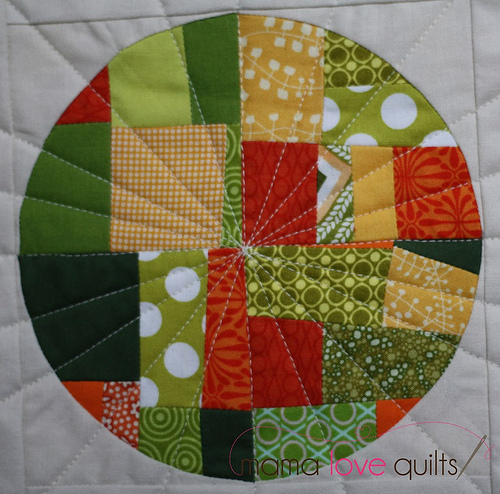 I was going to quilt diagonal lines, but after the second diag, I got the idea for lines radiating out from the center. Much more interesting than diagonals, don't you think?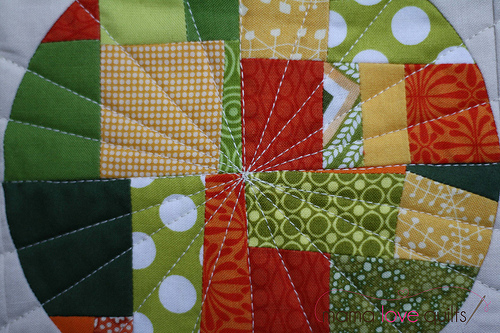 Now that I know the circle works, I'm going to figure out how to work it into a sewing machine cover for her. But first, I must finish that other little quilt.
For now, I'm linking up to Finish It Up Friday!