Whoo! Hoo! I've finished my little string quilt.
It was fun working with all these colors. They remind me of the colors of jelly beans, so I'm calling this one, "Jelly Bean 1."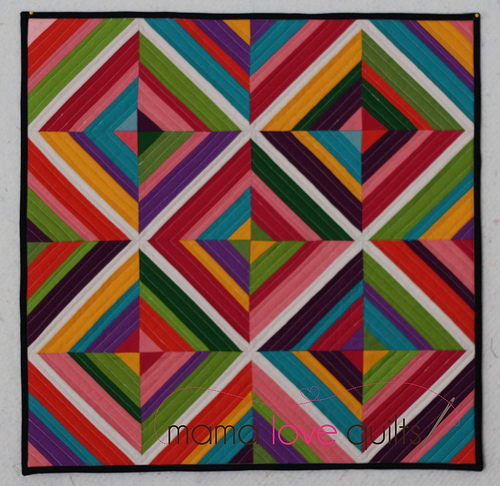 It measures 20″ x 20″ and has a spot on my daughter's wall waiting for it.
I enjoyed working on this one so much that I started another one before I even finished this one. I used most of the same colors for the second quilt. What can I say?!? I love the bright colors!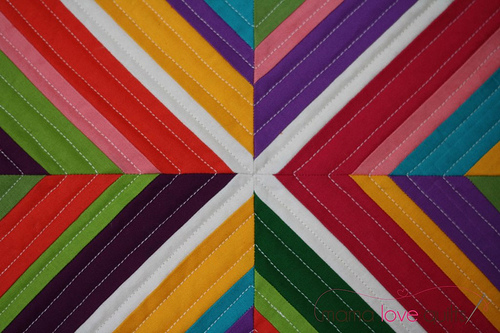 For the second string, I used a slightly different technique. I wanted to see if the type of foundation that I used to sew the blocks made a big difference or not. For Jelly Bean 1, I used paper as the base. What would it be like using fabric as the base? Would the blocks be too bulky? Would the layers shift around as I sewed the strings?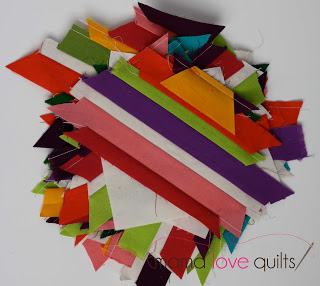 After having worked with both paper and fabric as the foundation, I must say that I prefer the fabric. The blocks feel super stable. I don't have to pick out little bits of paper stuck in the stitching. And I like the feel of sewing with fabric over paper.
My plan this weekend is to finish Jelly Bean 2 and get started on the sewing machine cover for my partner in the
Modern She Made swap
.