I finally finished my queen-sized scrap quilt! I can't even tell you the relief I felt when I sewed that last stitch in the binding.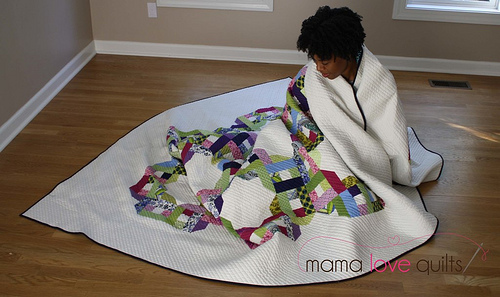 I followed Kim Brackett's Over and Under pattern and adapted it to make the quilt larger. Here it is on my bed.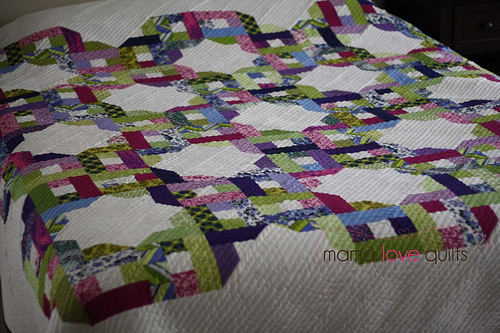 I used wool batting on this one for the first time. I really like it! I like the little puffy look the wool batting gives, without being too puffy. It definitely doesn't have the crinkle like cotton batting does, but I'm okay with that. I've already used the quilt and can vouch for the reports of wool batting being cozy. I think it might actually become my go-to batting once I use up my stash of cotton batting. Although my quilt is by no means perfect, it is finished and all done on my home machine. I'm still amazed that I did it. In the beginning of the quilting, as I wrestled with it I had the thought, "Maybe this wasn't such a good idea." But as I went along I learned a few things and the thought changed to, "I can do this." And I did.
Linking up to Finish It Up Friday!