Guess what?!?
I've been nominated in the Blogger's Quilt Festival for favorite bed quilt and favorite quilt photographer!
A BIG thank you to everyone who nominated my quilt! Woo-hoo! I'm doing the happy dance over here!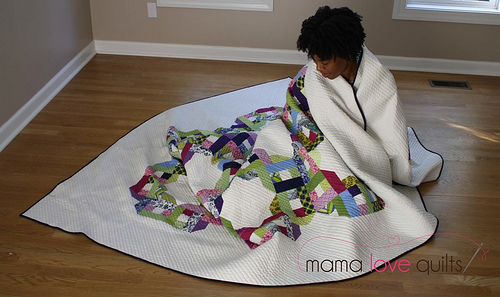 And in case you were wondering, the photographer was my husband. He took this photo of me and my quilt during our usual morning madness of trying to get out of the house. I remember that he was under a deadline that morning to get some work done, but still he took a few moments to do a mini-photo session with me. Now, that's love!
Regardless of the outcome of the festival, I am truly honored to have been nominated. Thank you once again!
Head over to Amy's Creative Side to cast your vote!