Even though I've only done one thing on my list for the Small Projects Sew Along, it feels good to cross something off.
Sewing machine cover for partner in Modern She Made (MSM) swap (almost done)
Pouch and/or sewing accessories for MSM partner
Pouch for a friend for Mother's Day (okay, so better late than never!)
Cityscape wall hanging
Preschool nap time mat covers
The sewing machine cover is almost ready for binding.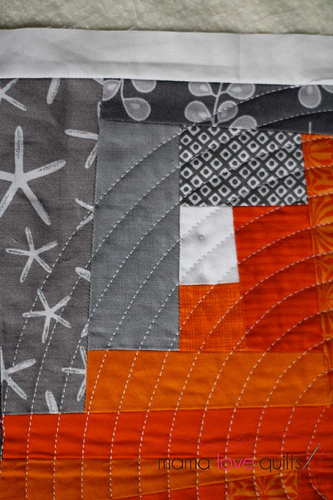 I just need to clean up these threads. Definitely not my favorite pastime, but it has got to get done.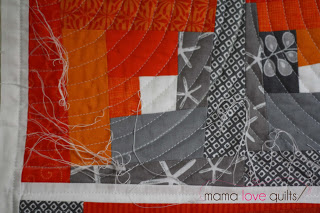 Here's the pouch I finished up for my partner in the MSM swap.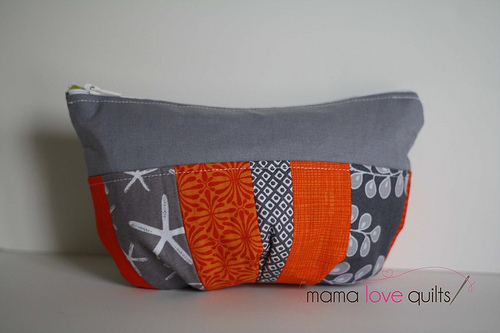 I used Amy Butler's Stash and Dash bags pattern. I made a patchwork version by sewing together strips for the bottom panel, using the same fabrics I used for the sewing machine cover.
While I was at it, I made a pouch using that same pattern to carry all my sewing do-hickies and thing-a-majigs. I used some Dr. Seuss scraps I had left over from a quilt I made for my daughter.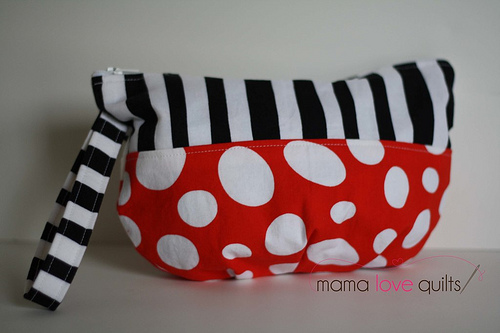 Look who I put inside just for fun!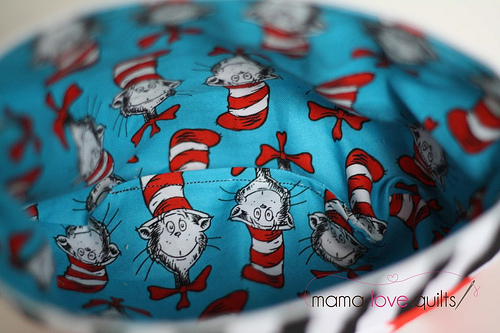 Now, I'm off to finish cleaning up those threads. Hopefully, I'll have a finished cover to share with you soon.