I'm so glad that I went to the Triangle Modern Quilt Guild's sew-in yesterday.
While I was there, I quilted circles on the sewing machine cover. I'm almost done with the quilting. Here's a peek at one of the blocks.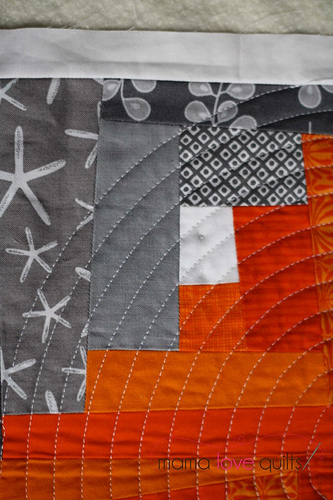 Not only did I get to hang out with other quilters and get some sewing done, I also got some free fabric! How cool is that?!?
John, of Quilt Dad, stopped by to share a stash of scraps he received of the Joy collection by Kate Spain. I took home a big bag.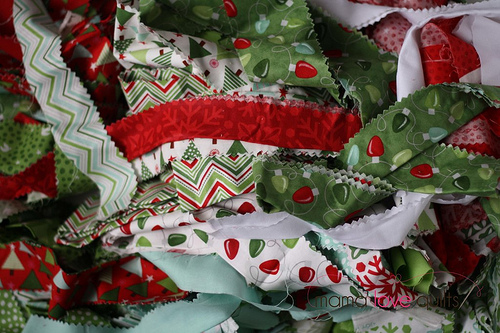 It really is cute Christmas fabric of little trees, snowflakes, and ornaments. I have no idea what I will do with it. Maybe a quilt, maybe a table runner. I'm open to suggestions.
What would you do with all this fabric?