There are many parts of making a quilt that I enjoy, but none so much as putting in the last stitch in the binding and holding it up for inspection.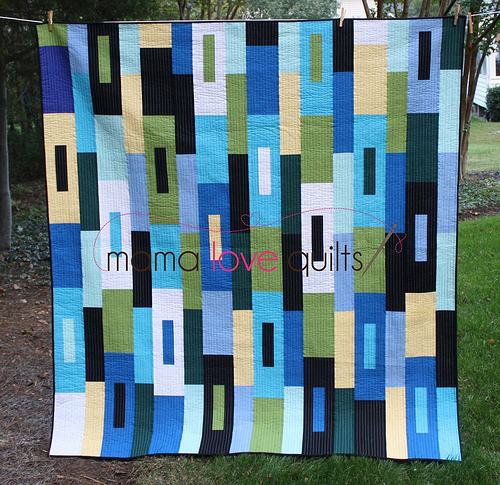 I am relieved to finish Hubby's Quilt. I used the CityScapes pattern by Cherry House Quilts. I thought it would be a quick quilt, but I met with a major snafu that slowed things down, plus the regular distractions of real life. In a perfect world, I think this is a quilt that can be made in a weekend. In my world, it took a month!
I quilted straight lines 1/2″ apart. I love the texture it creates.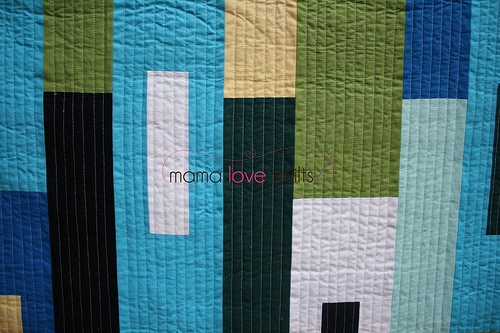 Here's the back of the quilt. I'm a bit proud of myself that I didn't buy any fabric for the backing. It would have been quicker to use yardage, but I had so many blue scraps from nap mat covers I did for my daughter's preschool. I wanted to use up as much of them as possible.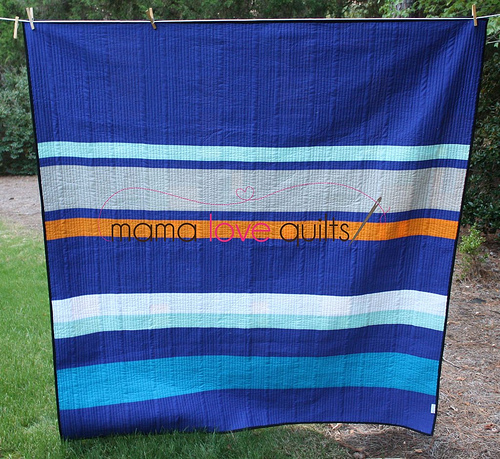 Simple as these stripes are, I'm loving them!
At 72″ by 77″, quilted and bound, this quilt is ready to deliver to my husband. And just in time for his birthday!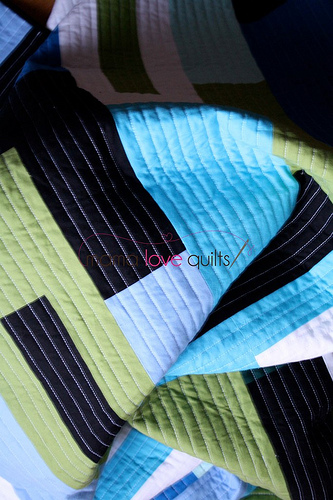 Linking up to:
and