QuiltCon starts tomorrow! I thought I'd join the getting-to-know-you linky party over at the Modern Quilt Guild blog.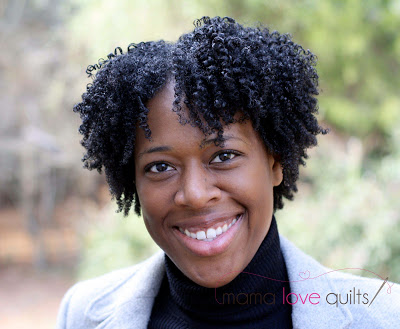 So, here are 5 things about me:
1. I'm a native New Yorker, born in da Boogie Down Bronx, raised in da Bronx and Yonkers, educated in Rhode Island and Michigan, and living in North Carolina.
2. When I was a teenager, I called myself a Jameritiguan, since my mother is from Jamaica, my father is from Antigua, and I was born in America. I now call myself an African American, but I still love rice and peas and soca music. If anyone knows where a good Caribbean restaurant is in Austin, please let me know!
3. My husband and I went to the same little college in Rhode Island, but never spoke a word to each other until he visited Michigan for an interview years later. Someone had mentioned to him that I was there. When we ran into each other in the hallway, we started talking and haven't stopped since.
4. I planned to birth both of my babies at home. My eldest daughter had other plans and decided to be born in the hospital instead, but my youngest daughter was born at home as planned. It was an amazing experience!
5. By day, I'm a child development researcher. I get paid to do experiments to figure out the games babies like to play the most. Didn't know peek-a-boo was scientific, huh?!?
If you see me at QuiltCon, feel free to say, "Hi!"