Yesterday I spent the afternoon at Spoonflower teaching a class on how to make a wonky star mini quilt. It was fun seeing all the different wonky stars come to life.
To provide some inspiration for the quilting, I put together this sample.
I outlined each star and quilted the insides of each star differently, some with straight lines and others with curls and swirls.
It was fun putting this little one together and sharing it with the class!
Linking up to: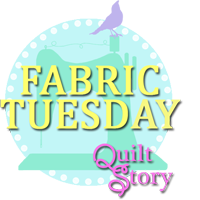 &