Ever since I got back from Quilt Con, I've been focused on making samples for upcoming classes.
I'm working on a sample for a paper piecing class at Thimble Pleasures using the Circle of Geese pattern by Piece by Number.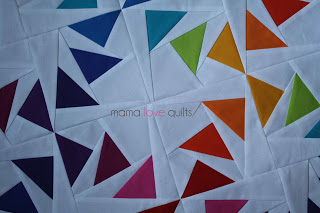 Now, I'm trying to decide how to quilt it. After taking Angela Walter's workshop, my mind is swimming with ideas. Angela showed us so many different designs that I'm having a hard time deciding on which ones to go with.
Pebbles? Paisleys? Swirls? Geometrics?
Decisions. Decisions.
How do you decide on a quilting design?