It's always a happy day when a box of fabric finds its way to my front door.
Yesterday was one of those days.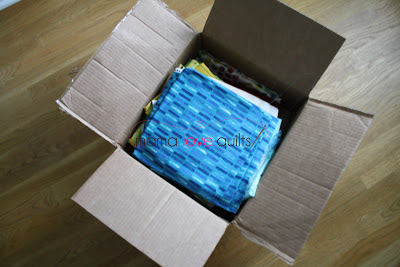 The folks over at Michael Miller sent me some of
Laura Gunn's Edges
collection. I'm loving it! The greens, blues, yellows, reds and oranges are so vibrant!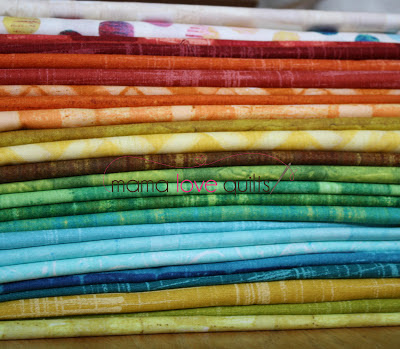 I'm hoping for some time this week to cut into this stack of lovelies. Wish me luck!