Sometimes I take for granted that I know how to sew and quilt.
The other day I was reminded about how rare it is to sew and quilt these days. I was talking to the director at my younger daughter's preschool. She knows I sew because I made some nap mat covers for the preschool last year. While we were chatting she mentioned that the teachers would love for me to make some doll clothes for the dramatic play room (I've been meaning to make doll clothes for my girls so I'm thrilled at the chance to make some for the preschool. I ran out later that day and picked up these patterns).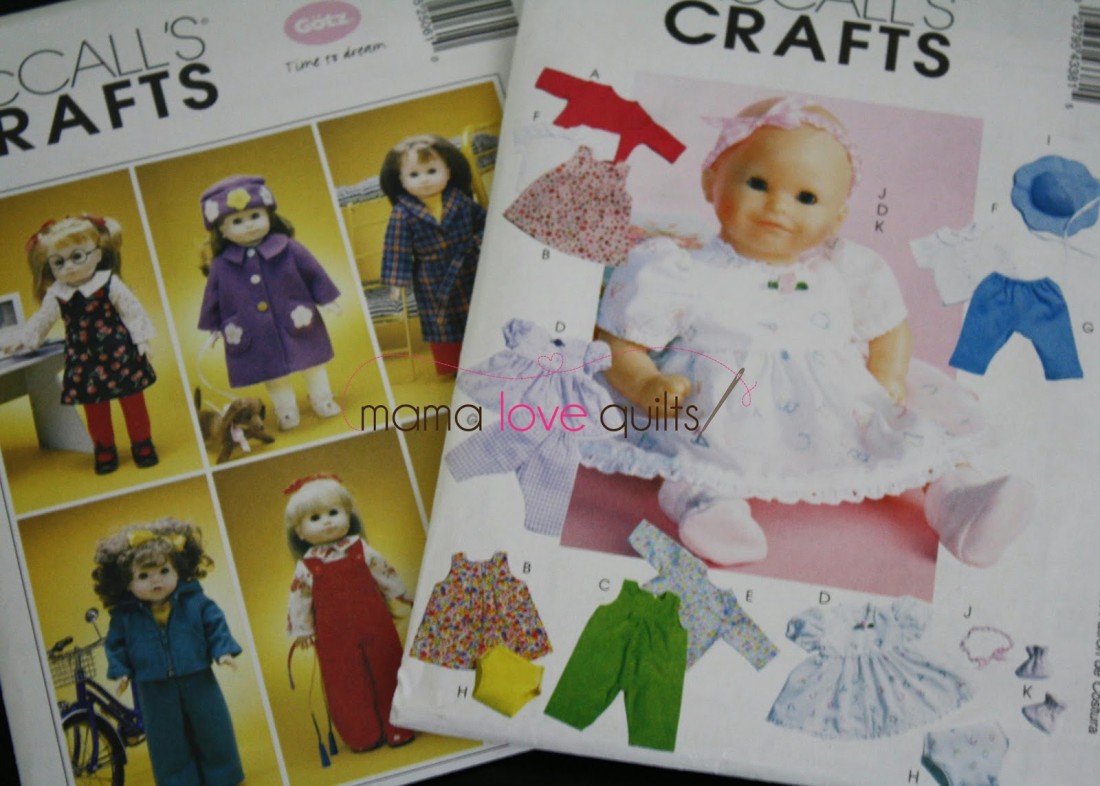 The director went on to say that the teachers get excited when they find out a parent sews since it's so rare these days. I thought, "Really? I know lots of people who sew." But then when I thought about it, I realized that outside of the online community and my quilt guild, I only know of 2 people that use a sewing machine.
Would you believe that no one in my family sews? I don't know where I got this sewing/quilting bug from, but I do hope to pass it on to my girls.
Yesterday as we were driving home from summer camp, my almost 5-year old daughter said to me, "Mommy, when I turn 8, can I go to quilting camp?" to which I responded, "Absolutely, my love! Absolutely!"
She knows that eight-years old is how old kids have to be to attend the summer quilting camp at our local quilt shop. Of course, she doesn't have to wait until she is 8 years old to learn how to quilt when she's got a quilting mama. She may learn sooner than that.
My chat with the preschool director got me thinking about passing on my love of sewing and quilting to my daughters and the best ways to do that.
What do you think is the best way to pass on the love of sewing/quilting to children?

If sewing/quilting runs in your family, how is it passed on from one generation to the next?