I finished the Happy Hexagon trivet trio I've been working on! If you're interested in learning more about the process, click here.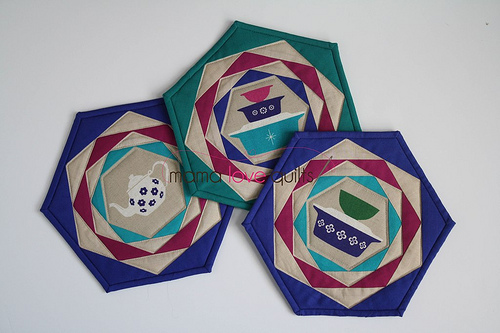 They are all wrapped and ready to start their trip to my friend's dining table.
I loved making these trivets so much that I made a couple for my own table.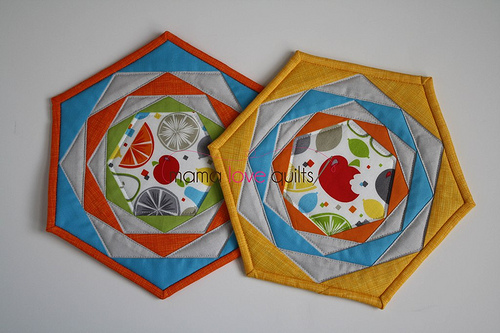 If you're looking for a quick gift to make, why not try a trivet?!?
Linking up to Crazy Mom Quilts!