Today was a good day.
I got a package from Donna filled with a set of fabrics for the I-spy quilt I'm working on. Donna saw the post I did on my I-spy quilt and offered to send me a few fabrics. I thought that was very nice of her. She had mentioned that she was working on an I-spy quilt too so I suggested we swap charms. She agreed. We emailed back and forth about what kinds of fabrics we were looking for and mailed off our packages.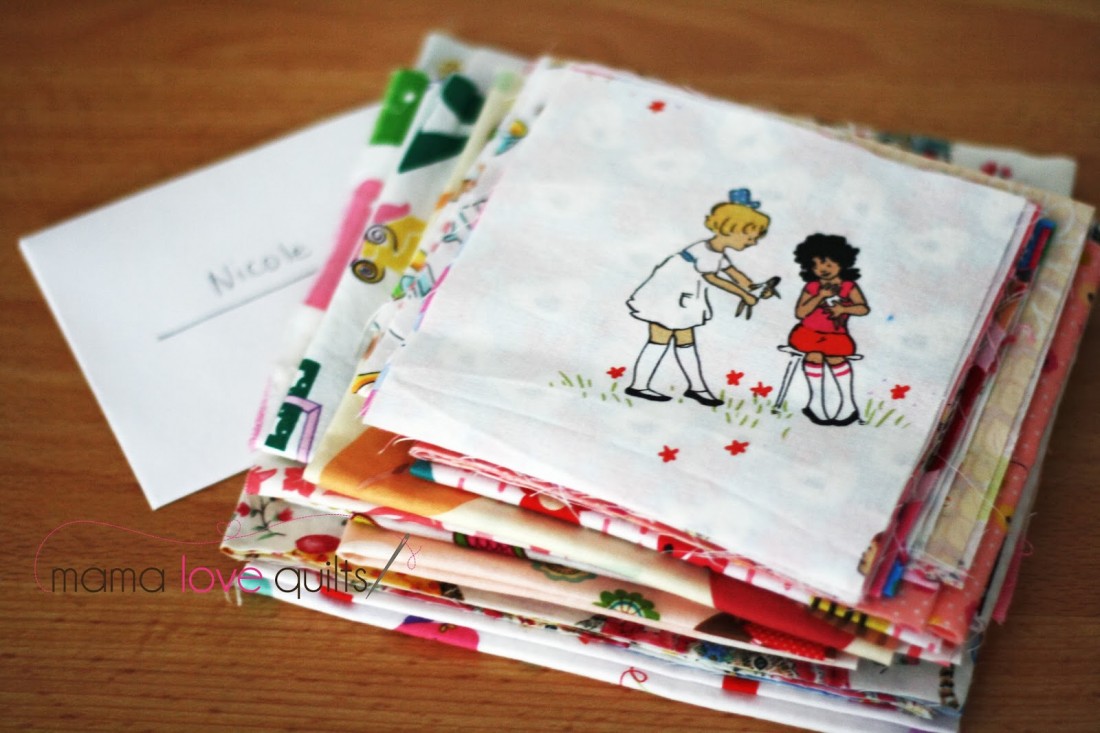 When I opened my package today, I was overjoyed by the collection of prints and humbled by her generosity. She sent me way more fabric than I sent her! Many of the fabrics are ones I've seen online and thought would be perfect for the I-spy quilt. Donna saved me the expense of buying fat quarters for just a small piece of fabric and the waiting that comes from being in a Flickr I-spy charm swap.
She also included a note that encouraged me. Thank you, Donna!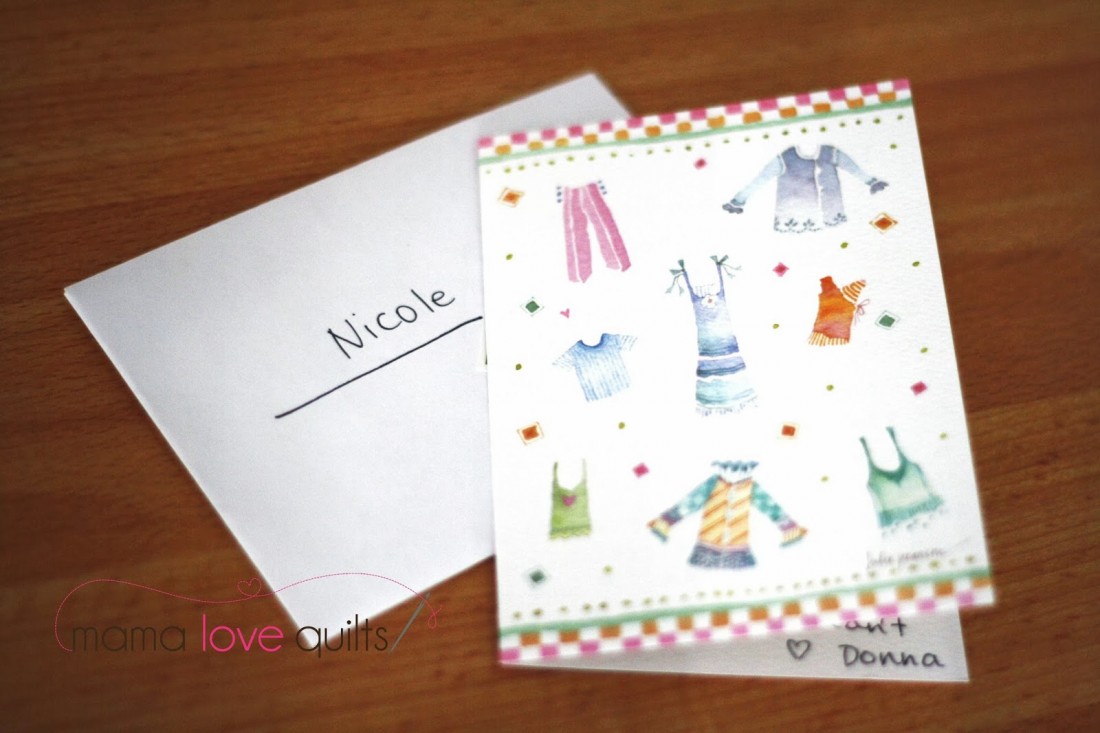 Another good thing that happened today was that I got to visit Spoonflower and learn about photography from a pro. I knew that Caroline, one of the graphic designers at Spoonflower would be taking photos today of the samples I made for the upcoming workshop (click here for a sneak peek). I asked if I could hang around while she did. She said yes! Not only did she let me observe her taking the photos, but she also shared her photography tips with me (like "Use a tripod") and showed me a few things in Photoshop. I'm humbled by how generous Caroline was in sharing her time and knowledge with me. Thank you, Caroline!
On top of that, I found out that one of my tutorials – the straight line quilting one – has been published in a new e-book! There are other great tutorials inside too. Go on and check it out at FaveQuilts. It's free!
Fabric.
Spoonflower.
Photos.
Published.
Yup. It was a good day.